Big changes proposed for Medicare insurers and drugs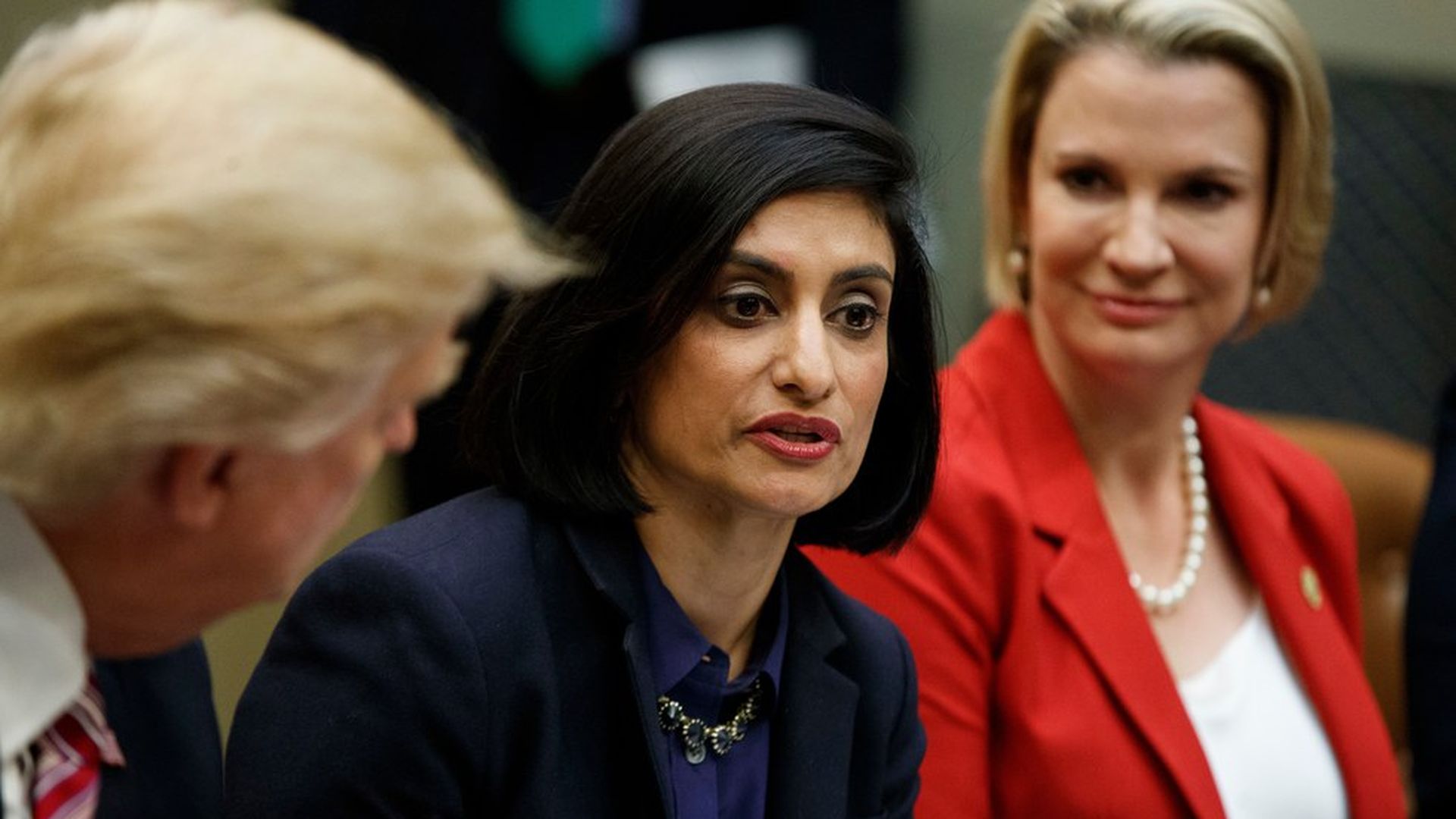 The federal government unveiled a new proposal late Thursday that would make some rather large changes to Medicare Advantage and the Part D drug program in 2019. The 713-page rule covers a lot, but there are two nuggets worth highlighting.
Part D: Health insurers and pharmacy benefit managers "rarely" pass along to consumers the discounts they extract from drugmakers, the Centers for Medicare & Medicaid Services said. Now, the agency is asking for help to design a policy that would require Medicare drug plans to pass some of those savings onto consumers when they are actually buying their medicine.
Why it matters: This would potentially lower what people pay at the pharmacy counter, but it wouldn't change how drugs are priced in the first place. Insurers and pharmacy benefit managers likely will argue against it.
Medicare Advantage: By law, Medicare Advantage insurers have to spend at least 85% of premiums on health care. Money they spend trying to combat fraud is not counted toward that 85%. CMS' proposal would change that.
Why it matters: It's a big win for insurers. They've wanted this for a long time, and it could immediately boost their profits because an administrative expense could be lumped into what they have to spend on health care services.
Go deeper