Biden: GOP's health bill should "make your blood boil"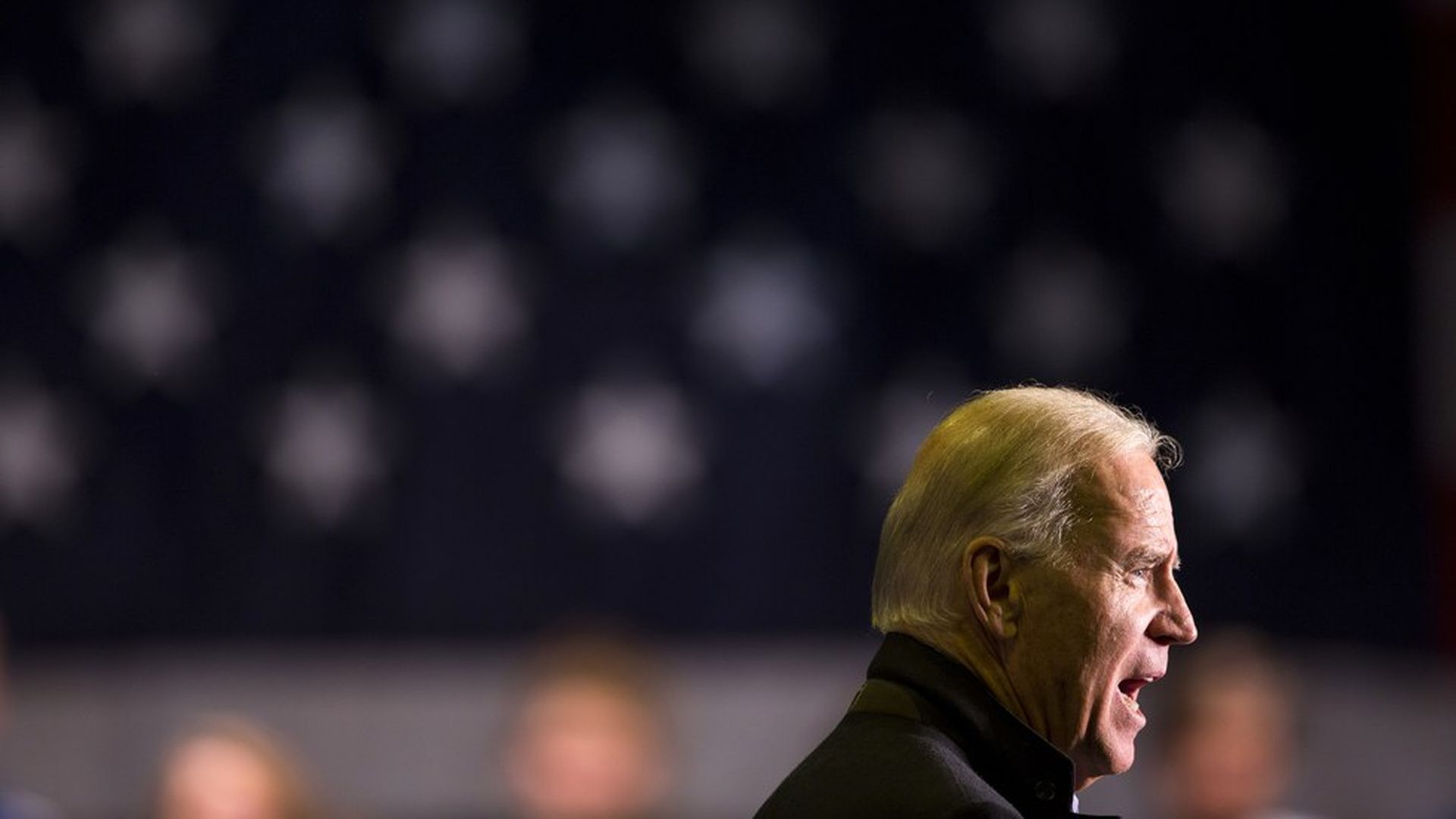 Former Vice President Joe Biden spoke out against the GOP's efforts to repeal and replace the Affordable Care Act in a letter published in the Washington Post Monday, where he claims the Trump administration is trying to strip Americans of their basic health rights.
Biden's bottom line: "They want to drag us back to a time — not all that long ago — when Americans could be denied basic health care because they were unable to afford it. That's the reality of where we are today and it's enough to make your blood boil."
Key excerpts:
"Last week, Vice President Pence told the National Governors Association that the GOP health-care bill currently being debated in the Senate 'strengthens and secures Medicaid for the neediest in our society.' Respectfully, that's simply not the case."
"The ACA isn't perfect, but the choices we made when designing the law flowed from a commitment to provide the best possible care to the most people. Compare that to Republican proposals... and millions more will no longer have the same protections."
"Senator McConnell says there's still time to make changes to the bill before it gets to the Senate floor. But it shouldn't even get there, because his bill can't be fixed. By denying that all Americans have a right to health care, it's fundamentally flawed".
"Republicans are underestimating the American people if they think a few changes to the bill here or there will convince us that this bill is anything but a big step backward."
"Let's again make the commitment that in America, health care is a right for all, not a privilege for the wealthy."
Go deeper