Bezos wealth tops $100 billion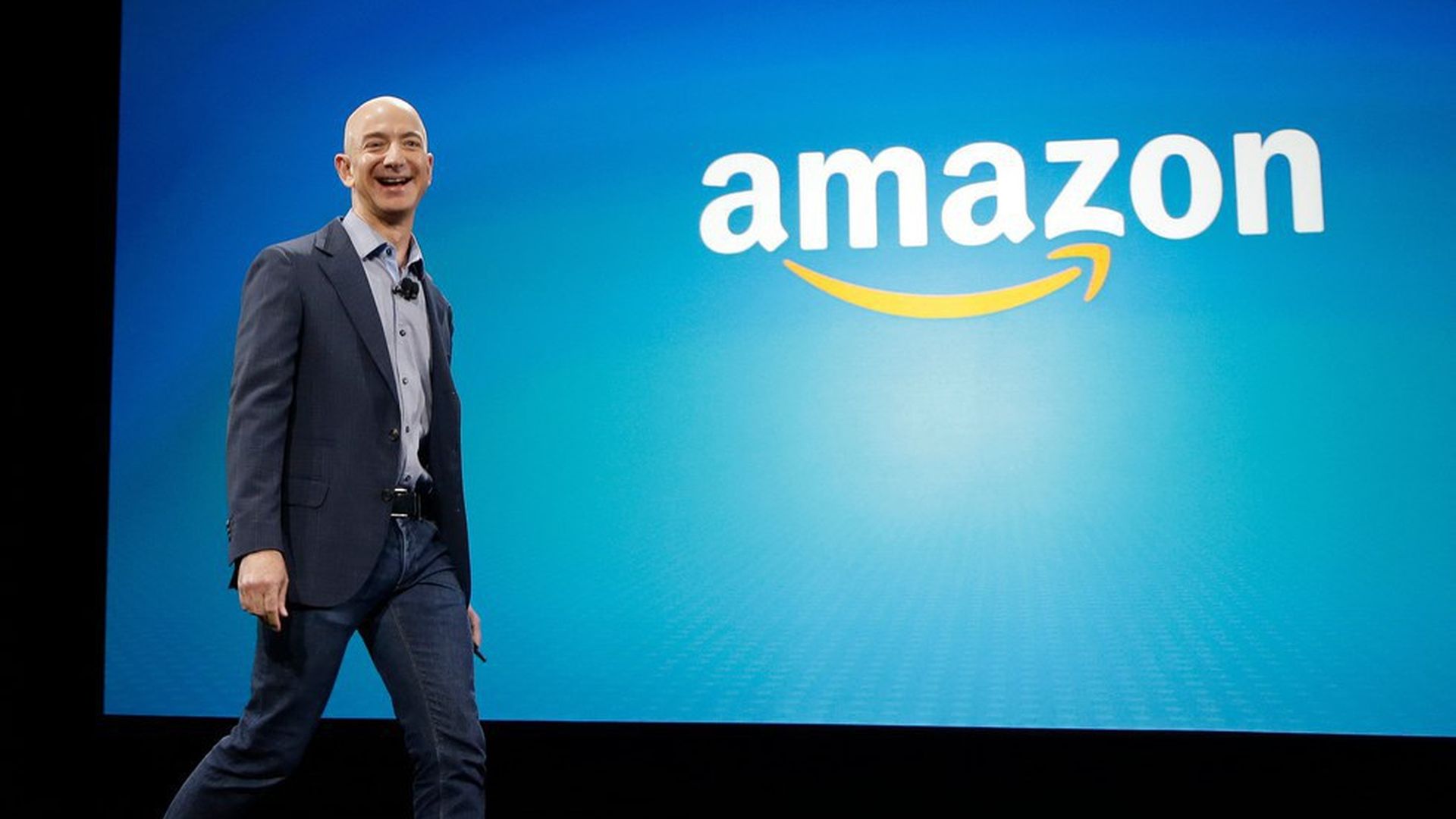 The personal fortune of Jeff Bezos rose $2.4 billion on Friday to $100.3 billion according to Bloomberg calculations. His wealth has grown $32.6 billion this year and he's the first person to be worth more than $100 billion since 1999 when Bill Gates was briefly that rich (Gates is now at $86.8 billion).
Why it matters: The surge in Bezos' Amazon.com stock was driven by strong online Black Friday sales, which were up 18.4% over last year, according to Adobe ANalytics data cited by Bloomberg. Amazon is responsible for a big part of online retail.
Go deeper: Read the Axios 10 big things on the future of retail; See the Bloomberg Billionaires Index
Go deeper