Better jobs won't lead to more marriage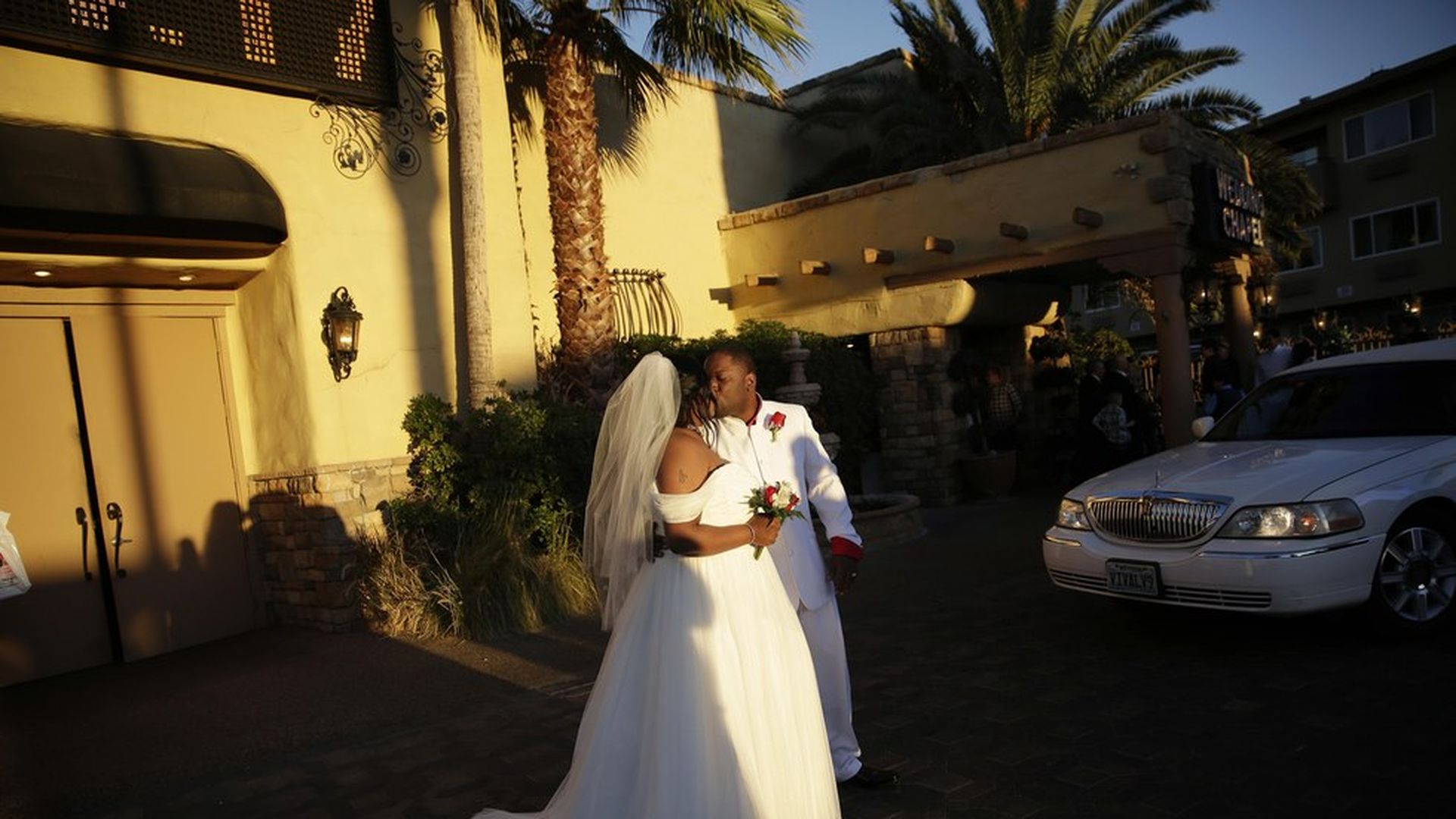 The decline in marriage rates among less-educated Americans has been a trend of concern for both the left and the right in recent years. Progressives have generally seen these data as the result of a lack of economic opportunity, while conservative thinkers have argued the reverse: that economic inequality is being driven by a decline in cultural affinity for the institution of marriage.
A new study published Monday by the National Bureau of Economic Research argues against the first interpretation, showing that between 1997 and 2012, areas that experienced fracking booms — and therefore increased wages and economic opportunity for the less-educated — experienced a spike in birth but not marriage rates.
Why it matters: Though there is some evidence that falling working-class marriage rates were in part caused by shrinking economic opportunity, these results poke a hole in notion that better job opportunities will lead to more marriage.
Go deeper