Bernie Sanders to headline the Women's March Convention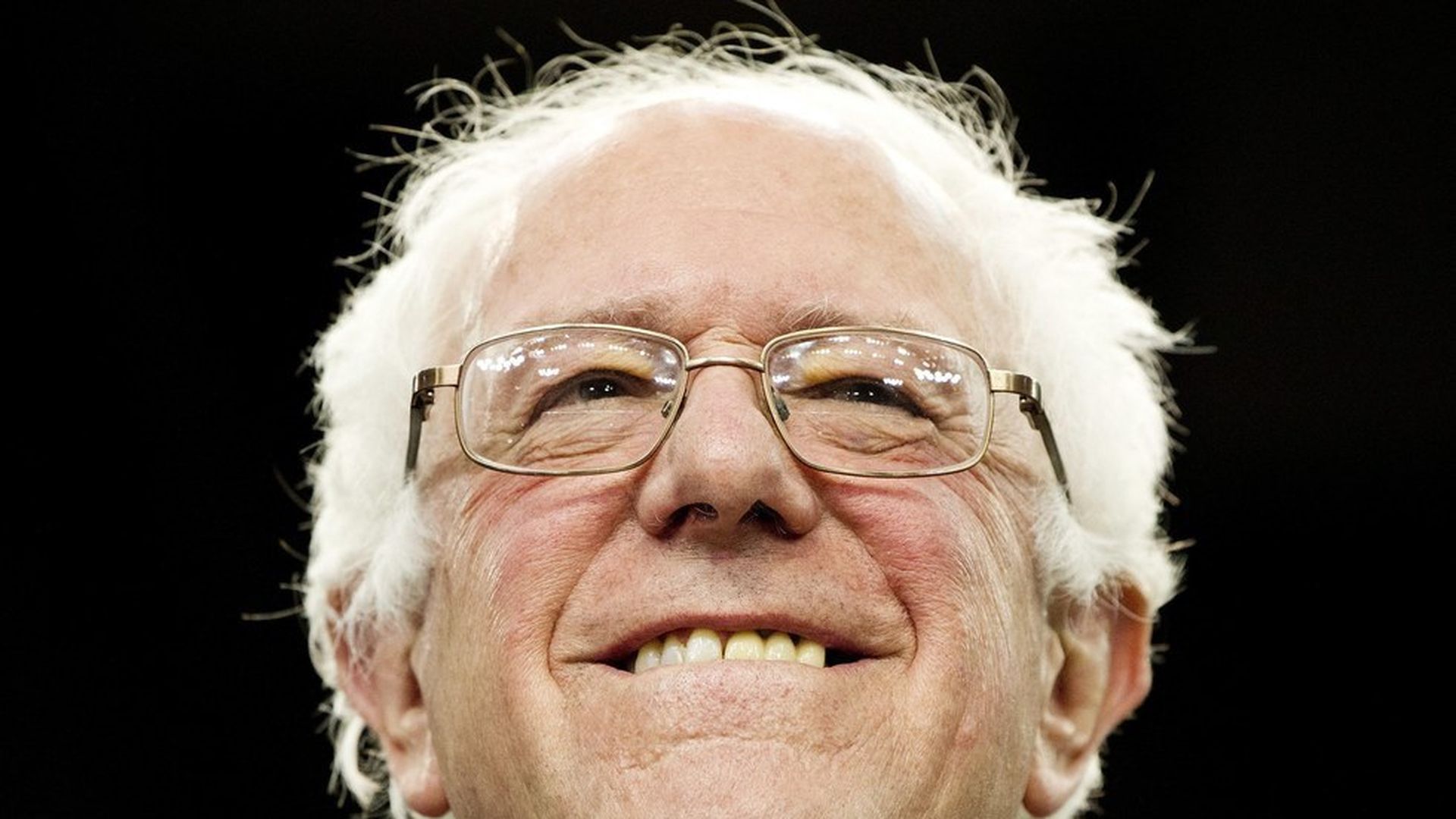 Bernie Sanders, who many view as the leading voice of the grassroots progressive movement, is giving a speech on the opening night of the Women's Convention — even though he's a man.
The basics: The Women's March co-founders are hosting a three-day convention for more than 3,000 women and activists on Oct. 27 to "build political power" ahead of the 2018 midterm elections, said one of the co-founders, Tamika Mallory. The 13 other speakers released to the public are all women, many who are running for or currently hold public office.
Why Sanders: "I think that right now, no one can deny that Bernie Sanders is probably one of the most powerful U.S. senators ... on progressive issues, women's issues, mobilizing Millennials," Mallory told the Detroit Free Press.
U.S. Rep. Maxine Waters
Actress and producer Piper Perabo
Sally Kohn, CNN political commentator and columnist
Nomiki Konst, co-founder and executive director of the Accountability Project
Leah Greenberg, co-founder of the Trump resistance group Indivisible
Liliana Reyes, a transgender Latina activist
Georgia gubernatorial candidate Stacey Abrams
Stosh Cotler, CEO of Bend the Arc Jewish Action
Nina Turner, president of Our Revolution
Ai-jen Poo, executive director of the National Domestic Workers Alliance
Michigan Democratic state Rep. Stephanie Chang
Detroit City Councilwoman Raquel Castañeda Lopez
Michigan Democratic gubernatorial candidate Gretchen Whitmer
Go deeper