"Bernie of France" surges in polls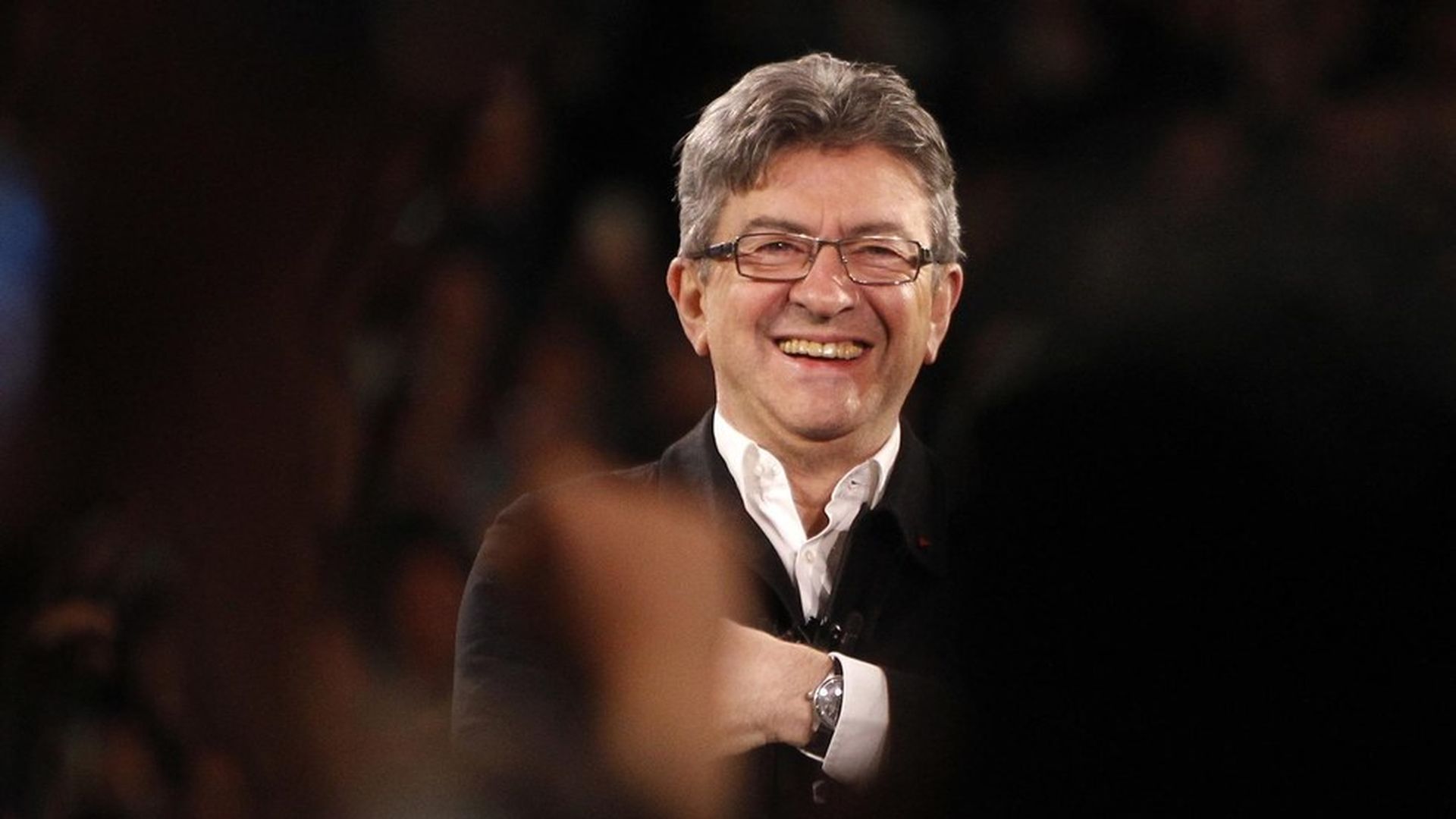 Jean-Luc Mélenchon, the 65-year-old leftist hologramming upstart for the French presidency — branded by NPR as "the French Bernie Sanders" — has vaulted to within striking distance of the race's leaders with just six days to go before votes are cast. Some of his positions:
A 90% income tax on salaries above €400,000 while increasing public spending by over €170 billion over 5 years
Dramatic renegotiation of EU treaties while leaving a full French exit on the table
An exit from NATO, the WTO, the IMF, and the World Bank
Why it matters: International coverage has largely centered on a Le Pen-Macron matchup in the runoff, which would pit the centre-left against the nationalist right. They remain the frontrunners, but Mélenchon and embattled right-winger François Fillon both sit just a few percentage points back — close enough that either could surge into the final round.
Go deeper