Ben Sasse doubts if Trump can calm the nation after more violence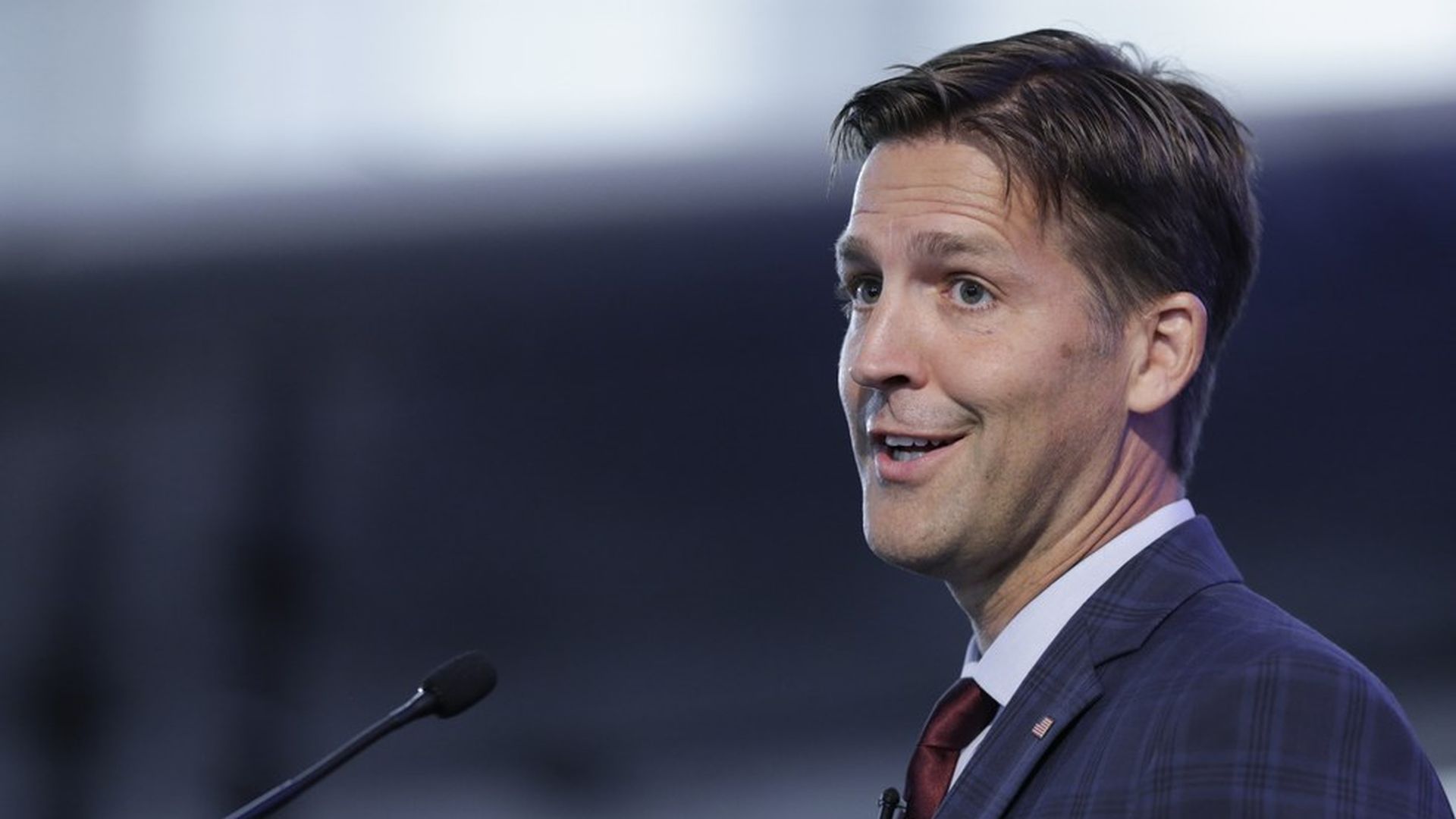 Republican Sen. Ben Sasse of Nebraska has been trying to understand last weekend's violence in Charlottesville, much like the rest of the country. Between his talks with constituents —one of whom is a self-described Trump supporter who told Sasse "we should admit that the President has done a bad job getting us through this" — and his discussions with family, Sen. Sasse has a prediction for what's next: By equalizing the "alt-right" and "alt-left," Trump's comments could lead to future clashes because his lousy responses don't calm tensions between the groups.
Key quote: "What will happen next? I doubt that Donald Trump will be able to calm and comfort the nation in that moment. He (and lots of others) will probably tell an awful combination of partial truths and outright falsehoods. On top of the trust deficits that are already baked so deeply in, unity will be very hard to come by."
Why it matters: Sen. Sasse has never liked Trump. He's consistently stood up to him, calling him a "megalomaniac strongman" and refusing to say whether or not he even considers Trump an adult. But his public (and blunt) Facebook message against Trump's handling of Charlottesville reflects a larger trend of Republican lawmakers distancing themselves from the president after his week of flip-flopping on whether to denounce violent white nationalists.
Other highlights from Sasse's post:
"I expect that violence will come when white supremacists and the alt-right fight anarchist groups aligned with the extreme left."
"Besides ability and temperament, I also worry that national unity will be unlikely because there are some whispering in the President's ear that racial division could be good politics for them."
Why it really matters: September is just a few days away and Trump will need to push forward (and pass) various important legislation that will require the support of Republican lawmakers. (Think: increasing the debt ceiling, passing a budget to avoid a government shutdown, moving ahead on and introducing a proper tax reform plan, possibly revisiting the health care repeal.) Trump willingly ostracized Senate Majority Leader Mitch McConnell and Arizona Sen. Jeff Flake when he repeatedly attacked them on Twitter. But reactions like Sasse's show that other Republicans, who Trump hasn't targeted in recent weeks, are now choosing to alienate themselves from the president after months of seeing how little he values words and uniting the country.
Go deeper