Ben Carson breaks with Trump, supports Roy Moore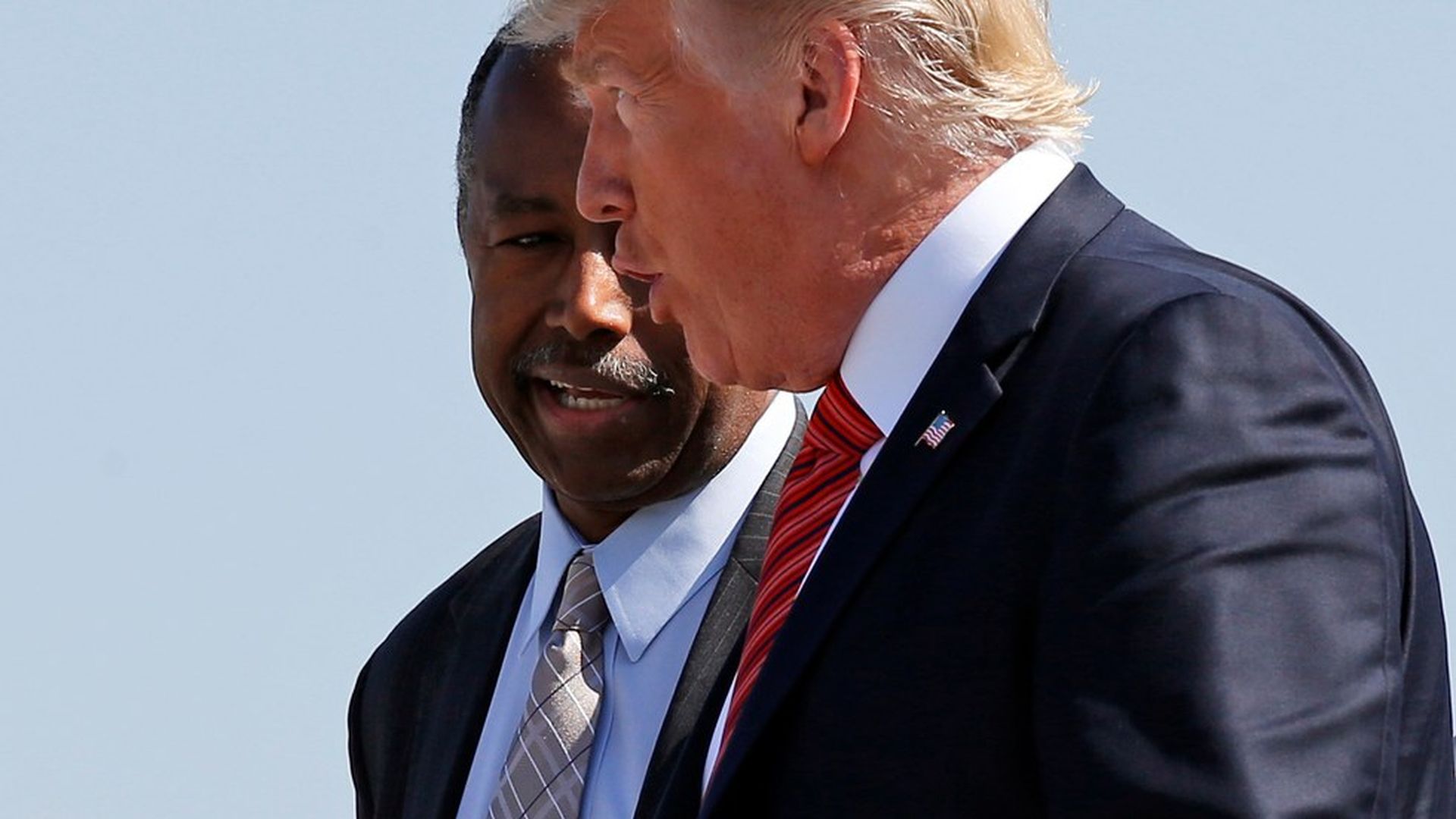 Secretary of Housing and Urban Development Ben Carson is breaking with President Trump by backing Roy Moore in the Alabama U.S. Senate race. In a release from Moore's campaign, Carson said: "He is truly someone who reflects the Judeo-Christian values that were so important to the establishment of our country. It is these values that we must return to in order to make America great again."
Why it matters: Carson's boss has vocally supported Luther Strange for the seat. Trump is speaking in Alabama this evening to campaign for Moore's opponent.
Go deeper