Behind the scenes of Trump's Paris decision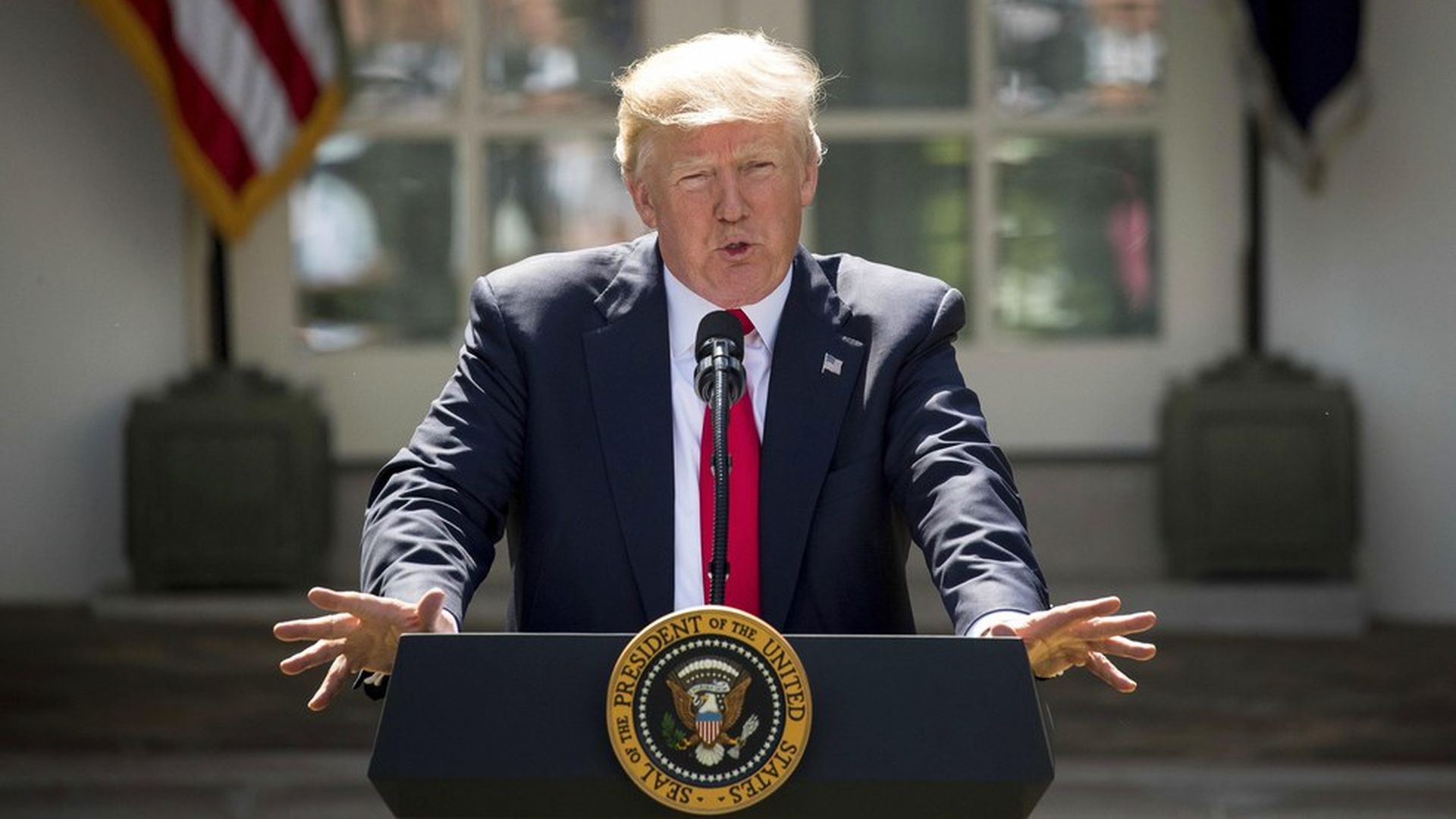 The "debate" was mostly a charade. A source who spends a lot of time with President Trump has never heard him say a positive thing about the Paris climate accord.
Ivanka Trump was optimistic to the end that she could change her father's mind.
But in retrospect, it turns out that the notion he was going to stay in the deal was always fanciful.
The bottom line, from Axios' Jonathan Swan: The speech Trump gave in the Rose Garden was the most full-throated expression of populist nationalism we've seen since his inauguration. This was campaign Trump, and he looked like he was loving it in the Rose Garden, with his supporters cheering his applause lines and a jazz band warming up the crowd in the sun.
Behind the scenes, from my conversations and Swan's notebook:
What Trump was thinking: "This is religion for the political left, and our supporters are constantly being asked to change their behavior," a top West Wing aide told me, adding that the "snarky comments" from European leaders didn't help. The aide said Trump resented the corporate critics who "ride in fossil-fuel-guzzling planes and SUVs, then act holier-than-thou."
The supporters: In the president's inner circle, key advocates for withdrawal included Vice President Pence; chief strategist Steve Bannon; senior adviser Kellyanne Conway; White House Counsel Don McGahn; Stephen Miller, his top speechwriter; EPA administrator Scott Pruitt; and Marc Short, his congressional liaison.
The withdrawal is a huge disappointment for Ivanka, who pressed hard for her father to stay in the deal. Economic adviser Gary Cohn and SecState Rex Tillerson supported her.
The non-profit Competitive Enterprise Institute played a big role in rallying outside conservative groups. An administration source says CEI was "the energy" and "enabled the issue to stay high profile in the White House for months." CEI marshaled a coalition letter of influential outside groups, and helped generate the letter from the 22 Republican senators — including Mitch McConnell — that gave Trump crucial ammo.
Go deeper