Behind the scenes of Mnuchin's viral money pic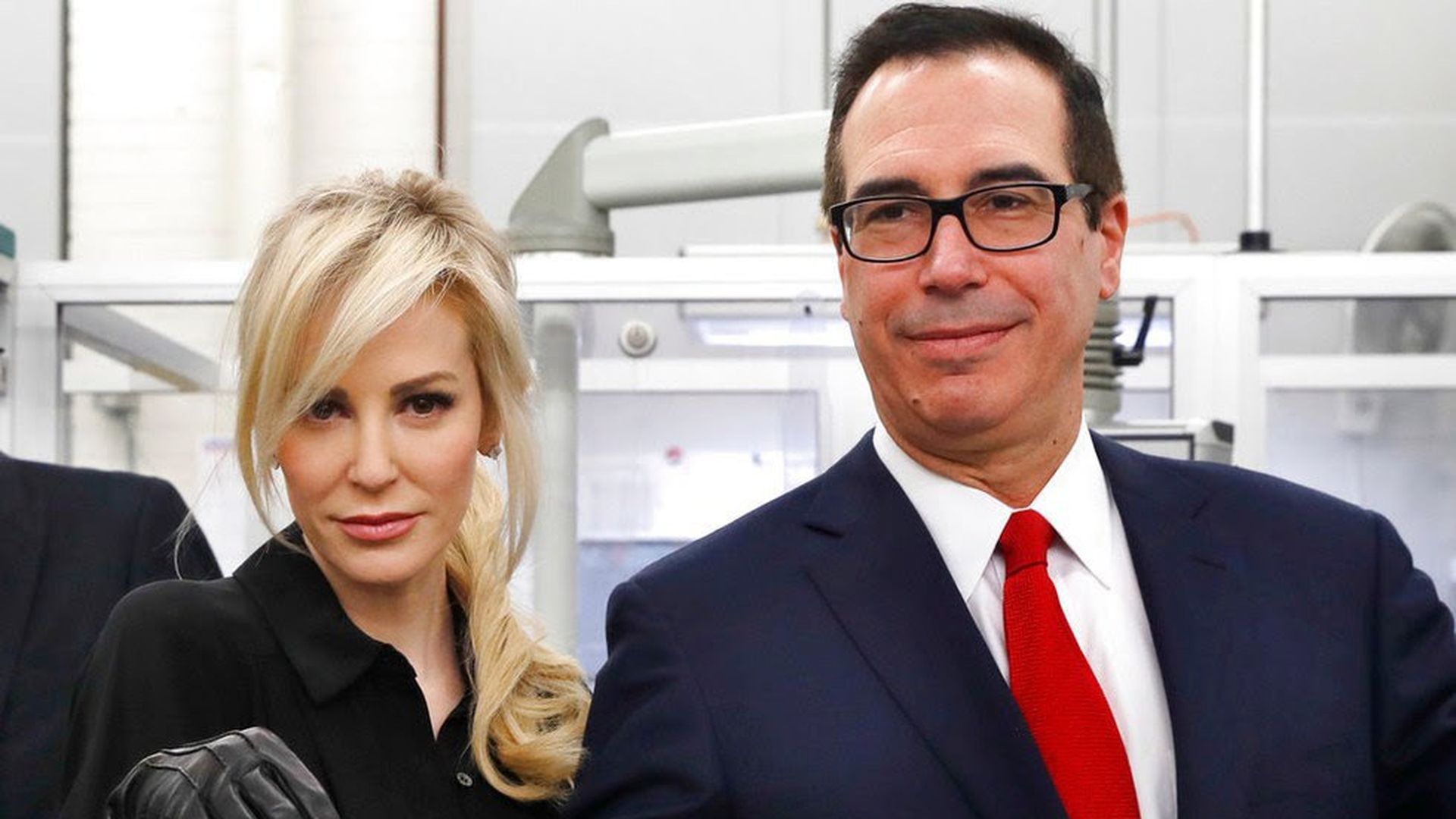 A photo Wednesday of Treasury Secretary Steven Mnuchin and his wife, Louise Linton, posing with a sheet of new $1 bills — the first notes bearing his signature — prompted a frenzy online. Some remarked that the pair resembled James Bond villains. Here is how AP's Jacquelyn Martin, who took the photo, tells it:
"My assignment ... was to photograph Treasury Secretary Steven Mnuchin and U.S. Treasurer Jovita Carranza at the Bureau of Engraving and Printing, getting a glimpse of the first dollar notes with their signatures on them."
Mnuchin "walked down the hall with his wife, Louise Linton, who I was surprised to see with him, and she was wearing full-length black leather gloves. ... [H]e turned to the camera and held up the bills, which I hadn't expected him to do so early in the tour. Mnuchin turned his head and gestured to Linton to join him. He then had her help him hold up the sheet of bills for the photo.
When Mnuchin "gestured for Linton to come over and be in the photo op, ... I knew for sure this image would get some interest. Based on their history and previous images that have been put out there — I had a feeling that this would take off. There is something about this couple that people are just fascinated by."
"Her direct gaze at the camera and the touch of her gloved hand on his as they hold a sheet of money together seems to have struck a chord."
Go deeper