Behind the James Comey NYT story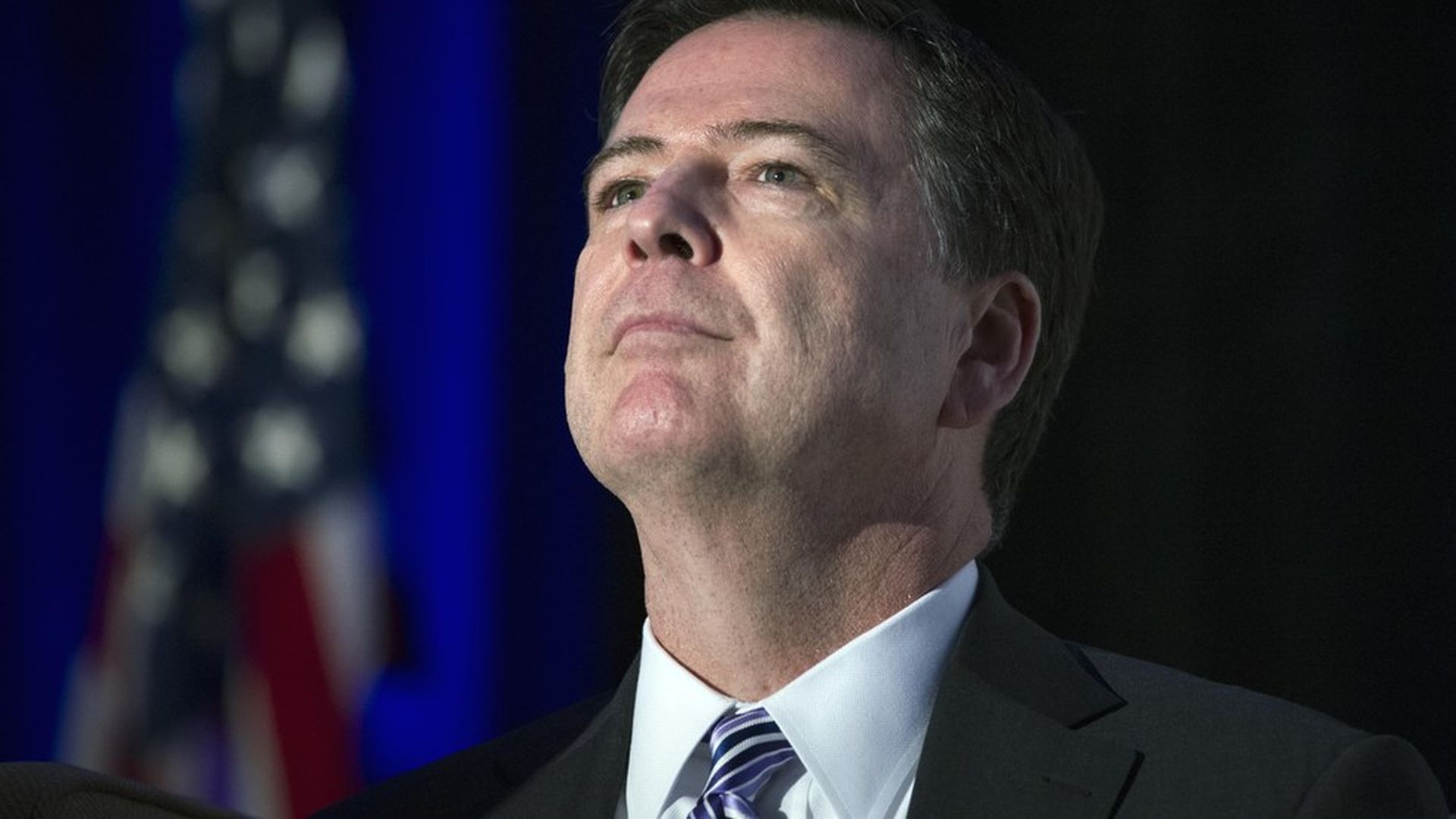 A lengthy report from the New York Times details how James Comey tried to keep the FBI from being too political in its investigation into Hillary Clinton's emails, but how his handling — a mix of acting independently, against the bureau's policies, and other times working collaboratively — had a lasting, partisan impact on the 2016 election.
The money quote: An adviser asked Comey before his public announcement about investigating Clinton's emails:
Should you consider what you're about to do may help elect Donald Trump president?
Winners: "In the case of Mr. Trump, he conducted the investigation by the book, with the F.B.I.'s traditional secrecy."
Losers: "In the case of Mrs. Clinton, he rewrote the script, partly based on the F.B.I.'s expectation that she would win and fearing the bureau would be accused of helping her."
The takeaway: Despite the perceived partisanship in Comey's handling of these investigations, Trump decided to keep him as the FBI director — and he's now overseeing the continued investigation into Trump's ties to Russia. Comey's decision to act independently in the past came from a place of losing the public's trust, but now that it's clear the investigation into Russian meddling is more important to most than Clinton's emails, look out for a more collaborative handling of that matter moving forward.
Go deeper