Beauty and the Beast's monster debut bodes well for Disney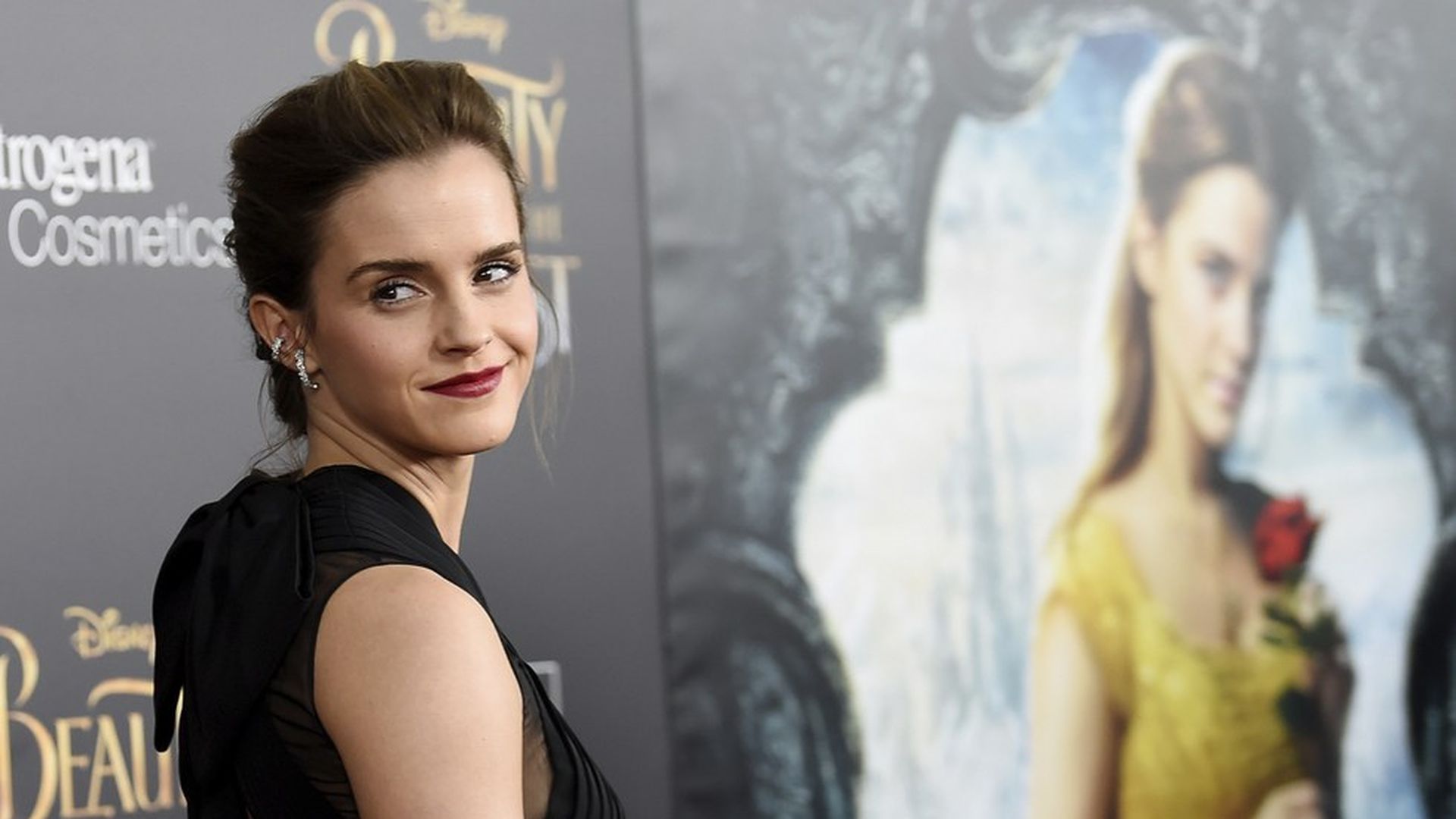 Disney's live-action remake of its' 1991 classic Beauty and the Beast opened with a record-shattering $170 million at the box office from Thursday night through Sunday in North America, the highest March opening ever and the highest of all time for a PG-rated film. The movie now ranks seventh in all-time highest box office opens, beating out every Batman, Twilight and Harry Potter series debut.
Why it matters:
Confidence for future franchise films: In 2016, Disney shattered studio revenue records, making over $7 billion gross, largely from franchise films like Finding Dory, Rogue One: A Star Wars Story, and Captain America: Civil War. While investors thought it would be difficult for Disney to match that growth, the early success of Beauty and the Beast should bolster investor confidence as Disney pours resources into upcoming franchise movies like Dumbo, The Lion King, Aladdin, and Mulan in 2017.
Studio revenue could make up for ESPN decline: Disney once relied on its flagship cable channel to spike revenues for the company, which includes a studio business, theme parks business, cable news business and merchandising business. Now, as ESPN continues to face steep subscription revenue declines, the pressure to resurrect Disney's studio business through franchise films has grown significantly.
For investors: Disney's shares have grown more than 20% over the past six months, as the success of its studio business has overshadowed ESPN's revenue declines. Disney's stock jumped 1.05% between Friday's close of business and Monday's opening bell.
Go deeper