Bark like Bannon, bite like Mattis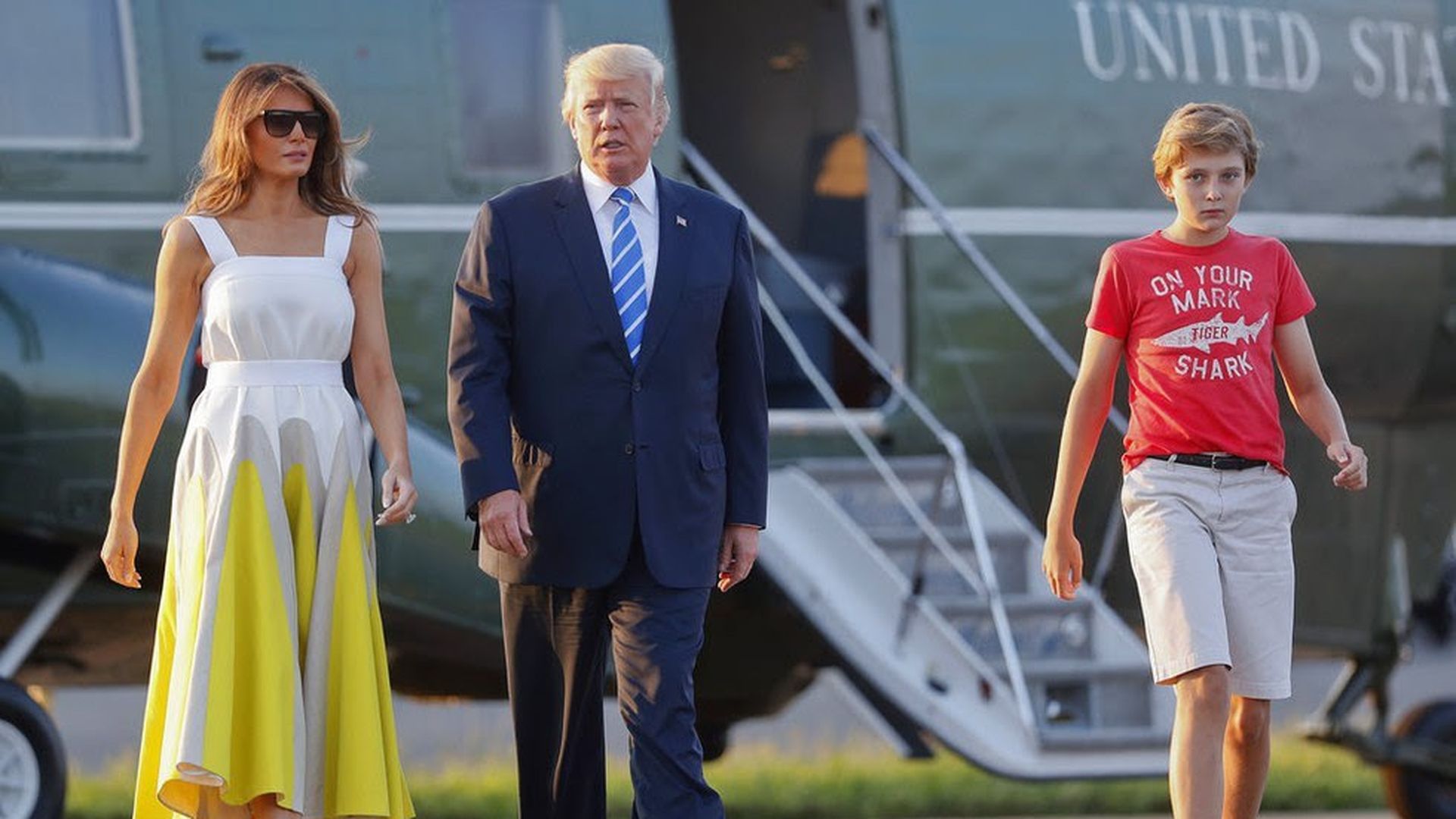 Donald Trump is a Jekyll and Hyde president: He pops off wildly about everything from war to walls, threatening the unthinkable. But then he acts fairly conventionally when it comes to the actual policy.
This phenomenon will be on display at 9 tonight when Trump addresses the nation on Afghanistan for half an hour from Fort Myer in Arlington, Va., with soldiers in his live audience.
A month ago, Steve Bannon and friends thought they were winning their argument for a drawdown, rather than the increase advocated by SecDef Jim Mattis — with Bannonites contending that Americans in general, and Trump country in particular, didn't want to pour more America lives into an unwinnable fight.
Now, Trump has settled on a plan that's perfectly satisfactory to the War Cabinet that met with him Friday at Camp David. And we're told the intelligentsia will generally like the plan.
The plan will have the U.S. not winning, but not losing.
The N.Y. Times reports in its lead story that Trump's strategy "is likely to open the door to the deployment of several thousand troops."
Jonathan Swan's bottom line: "Trump has been reluctantly open to the generals' opinion, and I'm told he doesn't want to be the president who loses the country to the terrorists."
Let us count the ways we've seen this movie before:
Blowing up NATO.
Getting out of NAFTA.
Building a wall in first 100 days.
Picking a fight with U.S. allies like Mexico.
Mass deportations.
Trade war with China.
Tough talk on North Korea.
Threatening to pull out of Afghanistan.
This tendency by Trump, more than anything, is what drove Bannon nuts — and will drive Breitbart's assault on the "globalists," as Bannonites sneeringly call the officials responsible for the more conventional policy actions.
Trump has lost both the agitators for radical action to match radical words (Bannon, Mooch), and his enablers (Priebus). He will still talk to them, but power always shrinks on the outside.He's left surrounded by the architects of The Conventional.
Be smart: Some of the victories for normality weren't presidential whim, but process victories by inside players who knew how to slow or stall Bannon. This is the hidden hand of the Committee to Save America that we've told you about.
Growing Trump threat: GOP lawmakers know his bark is way worse than his bite, and no longer fear his tweet threats or bluster. They not only don't like him, or respect him, they don't fear him, which is power-sapping. Turns out the bully can't throw a punch!
Go deeper:
Swan has a cheat sheet on the debate, based on deep reporting from top sources.
To get smart fast on the president's decision, our experts recommend "America Needs to Stay in Afghanistan," by Vance Serchuk of the Center for a New American Security, via The Atlantic on Friday: "Rather than following the example of his predecessors in searching for an exit from the outset of his presidency, [Trump] can learn from their experience and commit to stay."
P.S. Josh Rogin on the WashPost opinion page: "Bannon had been busily operationalizing his plan to win the economic war with China. ... The Kushner-Kissinger view holds that the U.S.-China relationship is too complex and important to risk throwing into disarray. They advocate cooperation over confrontation."
Go deeper