Bannon's allies are scrambling to save him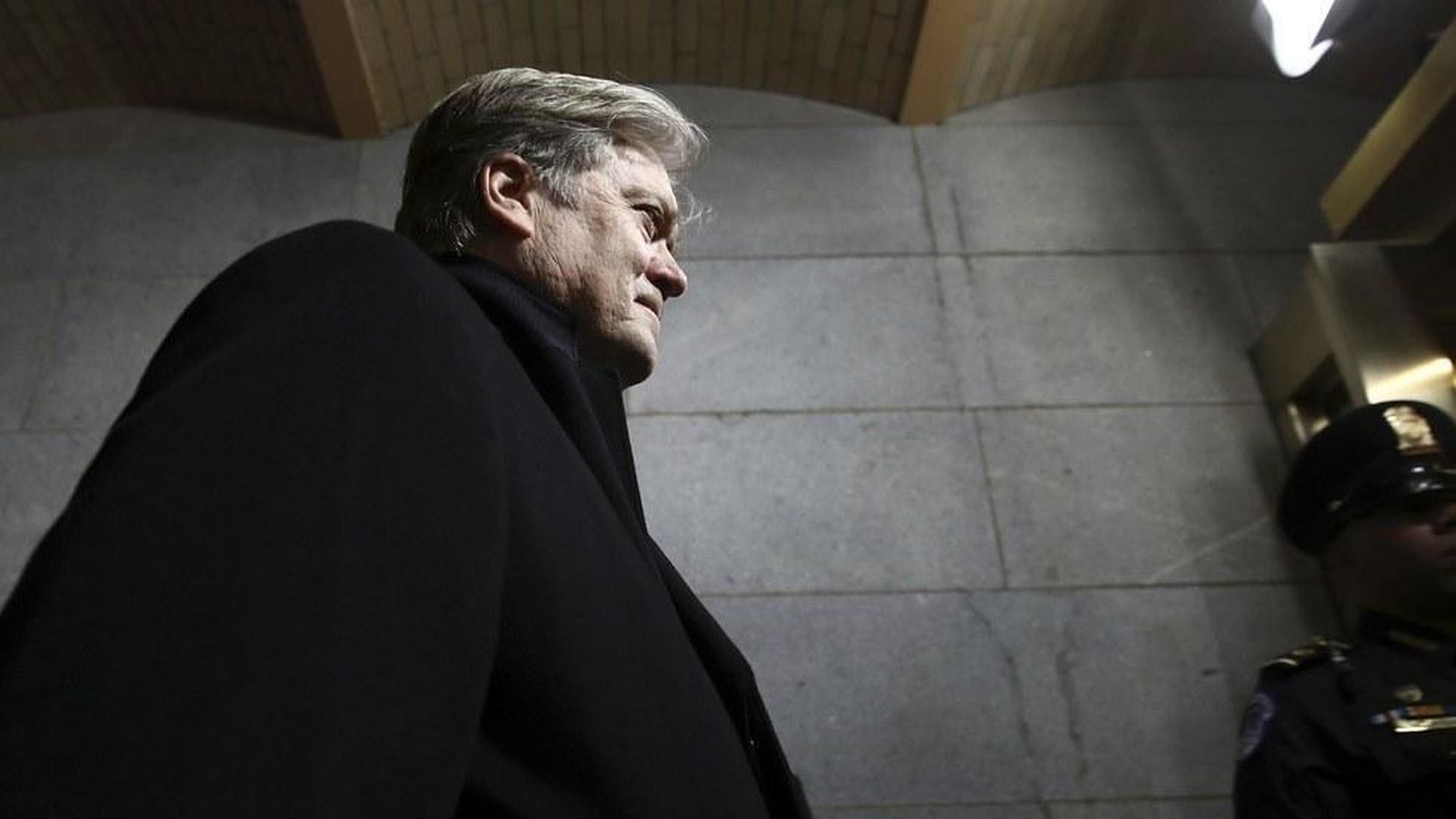 Steve Bannon's allies both inside and outside the White House are worried Trump is going to fire him. They're scrambling this afternoon to figure out a way to persuade the president he'd be making a grave mistake. They argue that getting rid of Bannon will cost Trump among his "America First" constituency, and gain nothing among Democrats or the press.
They say Trump's key to victory is to keep his base motivated. And that means keeping Bannon.
Here are the arguments his supporters are making, per one of Bannon's allies in the White House:
Abandon Bannon and move towards squishy conventionalism and you'll forever alienate your diehard base of supporters.
"These are the people that ... didn't vote for 20 years because they thought the whole thing, you know, was a waste," says a White House ally of Bannon's. "This is what put Trump over the edge. He brought in all these people into a political system that were frigging distraught and disgusted with how things were, and they were sitting on the sidelines ... if you alienate those people, he's in big trouble because these are the people that won him the election."
Upscale Democrats will never like Trump and it's foolish to think that he could make any policy changes to win them over.
"There are people that think Trump can be loved in Manhattan; and I hate to be the bearer of bad news, but that will never happen because the Democrats — the Democrats have already decided," Bannon's ally says. "The left thinks Trump is Hitler, you know? You can't go from thinking someone is Hitler to deciding, 'Oh, well, they're not that bad because they instituted a carbon tax.'"
The good press for firing Bannon would only be temporary.
"At the end of the day, the media wants to tear down Donald Trump ... The media is loving this right now because it's not like the media is suddenly going to become the big guy's friend. They are lulling him into a false — you know, the Cohns of the world are bringing him down a path where he is getting lulled into a false sense of security because he's starting to get some positive media press on Syria."
Why the White House says this doesn't matter: On-the-record, the White House is saying stories about a staff shakeup is "completely false ... The only thing we are shaking up is the way Washington operates."
Go deeper