Bannon's 7 months of self-destruction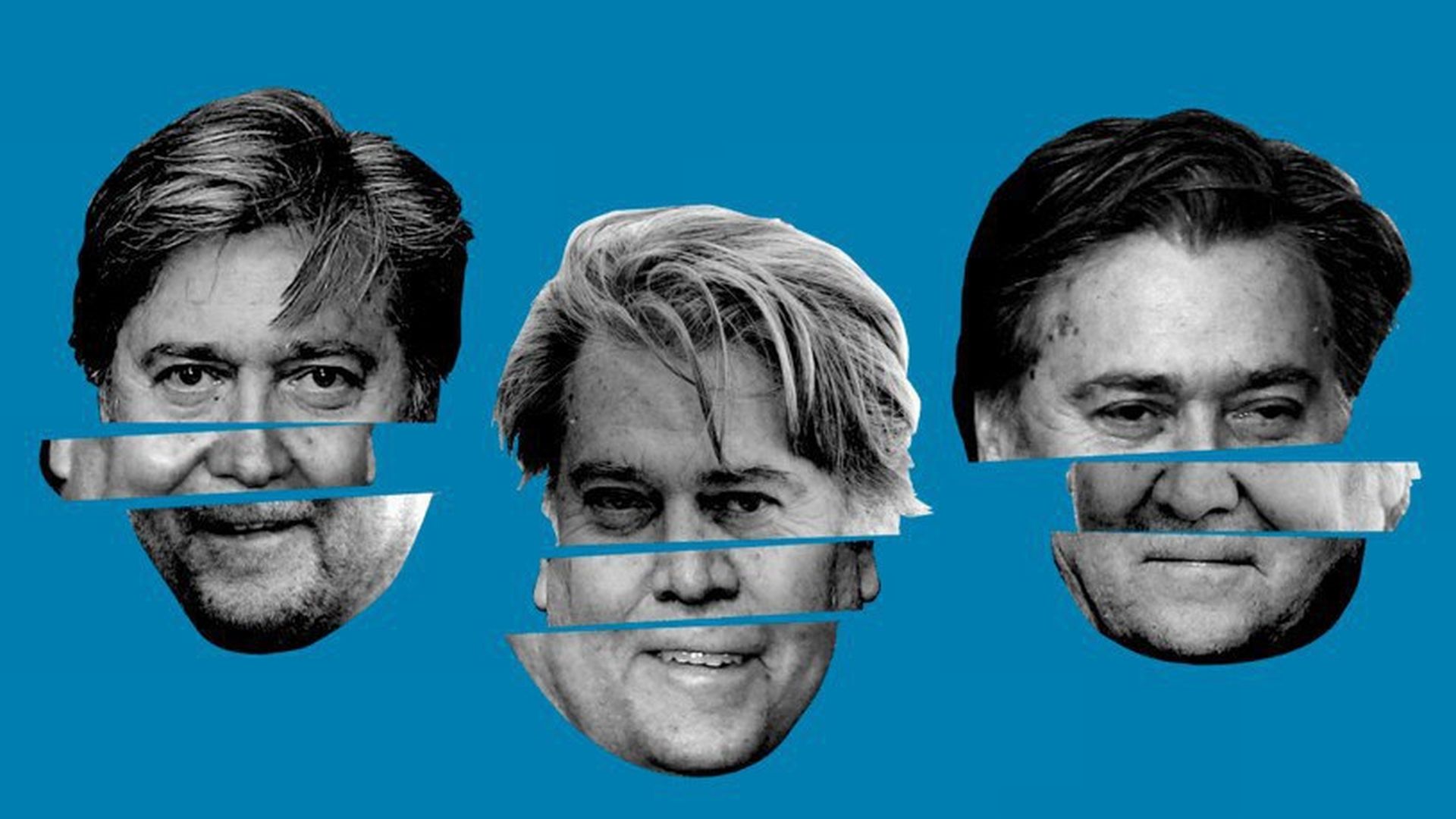 In chief strategist Steve Bannon, to steal the words from the song in "Hamilton" fittingly called "Burn," Trump has married an Icarus, who has flown too close to the sun.
Bannon saw Trump's now-infamous press conference not as the lowest point in his presidency, but as a "defining moment," where Trump decided to fully abandon the "globalists" and side with "his people."
Per a source: "Steve was proud of how [Trump] stood up to the braying mob of reporters."
Then last night, the liberal American Prospect posted an interview with Bannon that he clearly didn't think was an interview:
Bannon ... admired the author's stance on China, and so called the journalist, Robert Kuttner, ... to discuss his piece. Apparently Bannon never thought that the journalist might take his (very newsworthy) comments and turn them into a story. It's Anthony Scaramucci all over again (minus the curse words.)
AP: Bannon told Kuttner that "there's no military solution to the threat posed by North Korea, ... despite the president's recent pledge to answer further aggression with 'fire and fury.'"
Bottom line: The piece gives Bannon's enemies ammunition at a time he's extraordinarily vulnerable. They've been saying he's a leaker, a self-promoter, 'President Bannon,' etc. This interview plays right into their hands.
Be smart: Bannon's power grabs, back-biting, and grandiose America First fantasizing have left him, along with Trump, similarly isolated on a similar island — though much more content and authentically pleased with his lot.
Go deeper