Bannon may have evaded paying CA taxes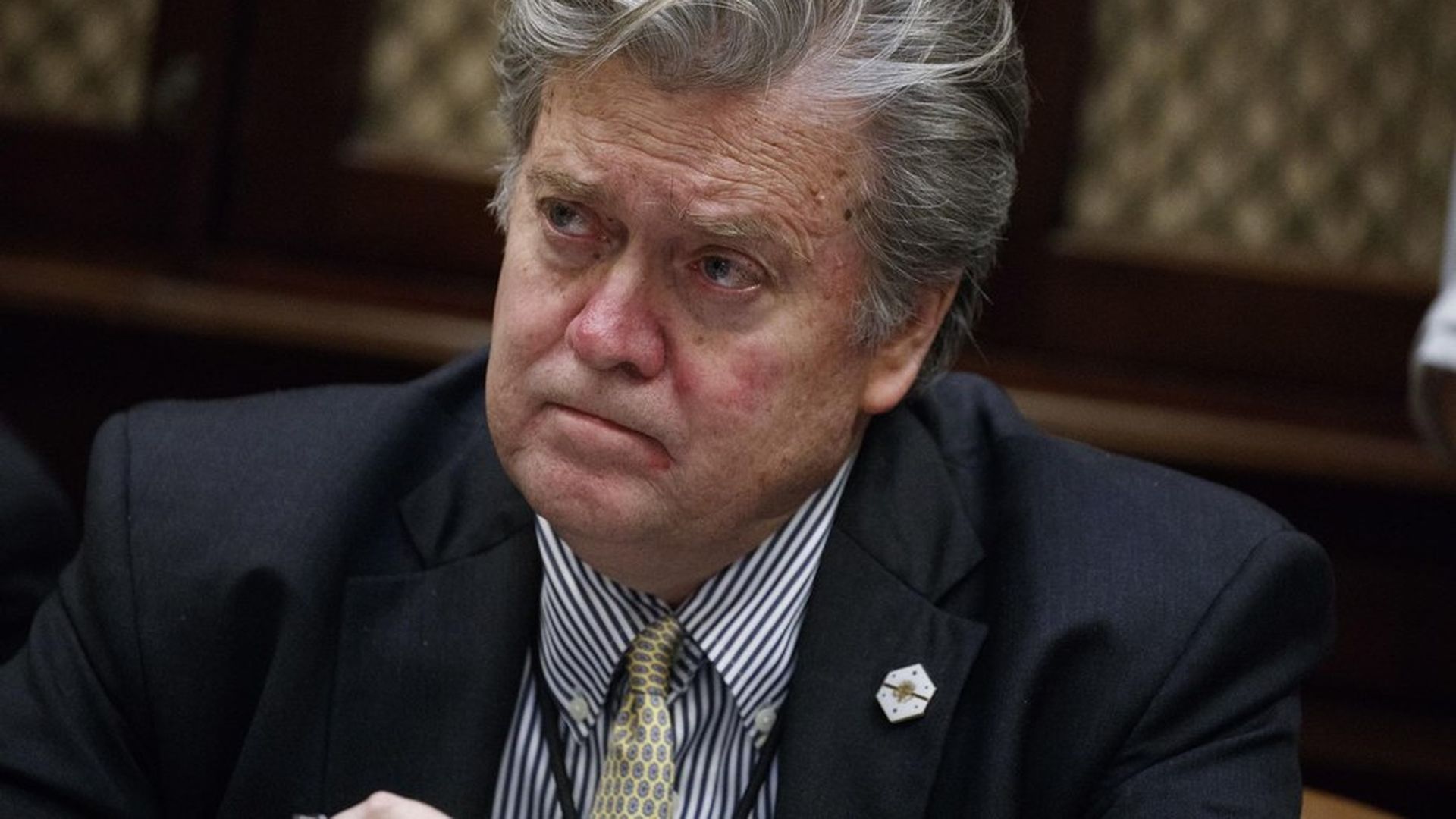 A legal watchdog group has filed a complaint in California alleging that payments via Rebekah Mercer's family-backed political entities — a super PAC and two other companies — that eventually made their way to Steve Bannon might have avoided California taxes, per The Daily Beast.
The paper trail: The Delaware-registered entities, film company Glittering Steel and data-driven Cambridge Analytica, received over $2 million from a Mercer super PAC. Both then paid Bannon hundreds of thousands of dollars in consulting fees.
The problem: The companies never registered with the California Secretary of State, potentially avoiding California state taxes and greater public disclosure requirements.
If it sounds familiar: Cambridge Analytica is the data firm that some believe allowed both Brexit and President Trump to become a reality.
Go deeper