Bannon is back at Breitbart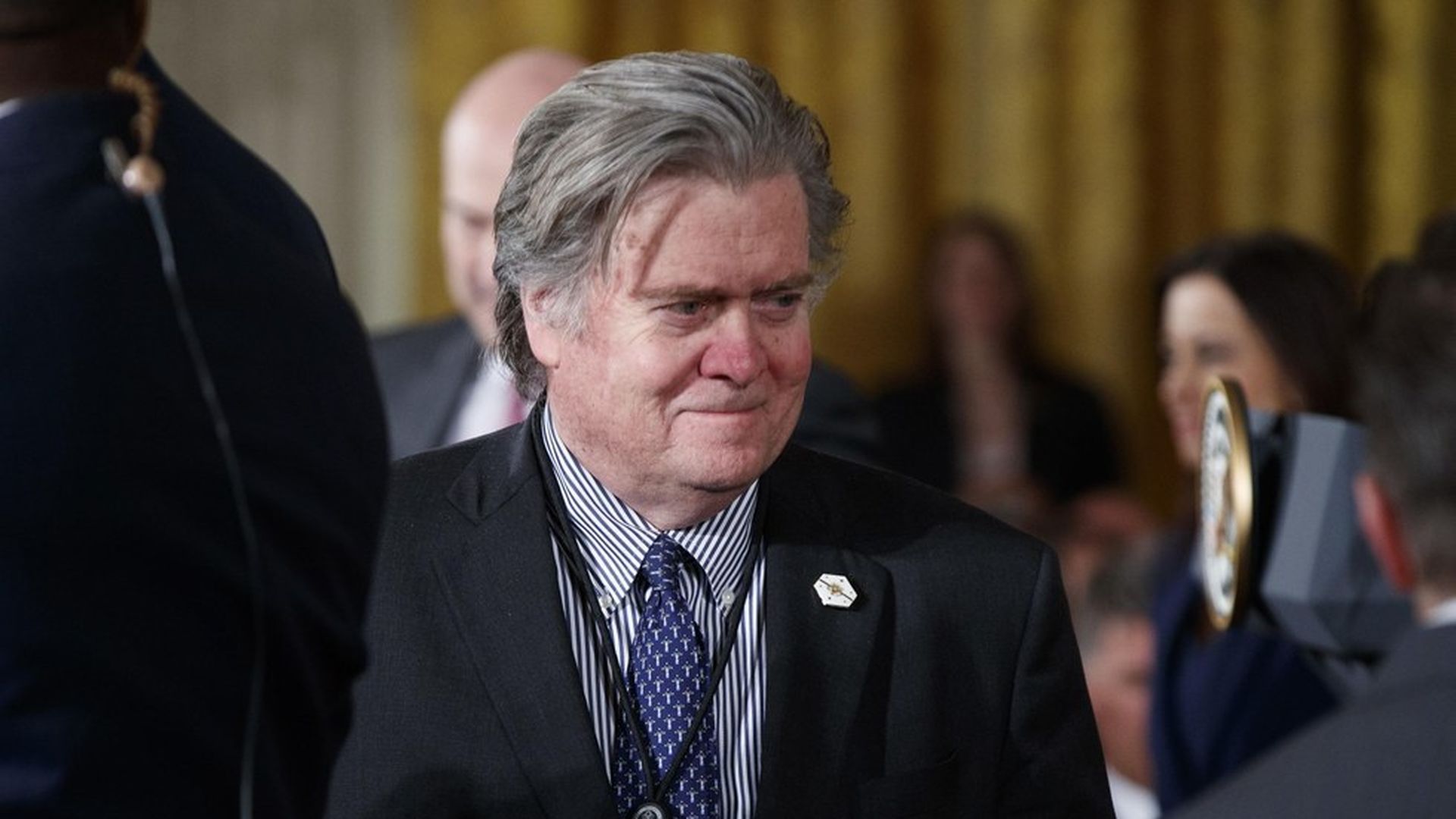 Fresh off his White House exit, Steve Bannon is back at Breitbart News.
Why it matters, as Axios' Jonathan Swan reported earlier, Bannon has told associates Breitbart is his "killing machine" and that he's ready to go "thermonuclear" with the "globalists" upon his exit from the White House.
"The populist-nationalist movement got a lot stronger today... Breitbart gained an executive chairman with his finger on the pulse of the Trump agenda," Per Breitbart editor Alex Marlow.
Magnitude: As far as information traveling goes, Breitbart beat out Fox News by about three times, according to Harvard's Yochai Benkler and MIT's Ethan Zuckerman. Read more via NYT Magazine.
Keep in mind Bannon's past leadership at Breitbart, as NYT's Michael R. Grynbaum and Jeremy W. Peters write: "Bannon's tenure as chairman of Breitbart coincided with the site's move to the epicenter of the nationalist brand of right-wing conservatism that swept Mr. Trump into office last year."
Flashback to Bannon striking out at the media while serving under Trump, calling it "the opposition party," and telling the media to "keep its mouth shut."
Go deeper on Bannon's departure with Jonathan Swan, here.
Go deeper