Axios Review: New Eero delivers even better Wi-Fi, for a price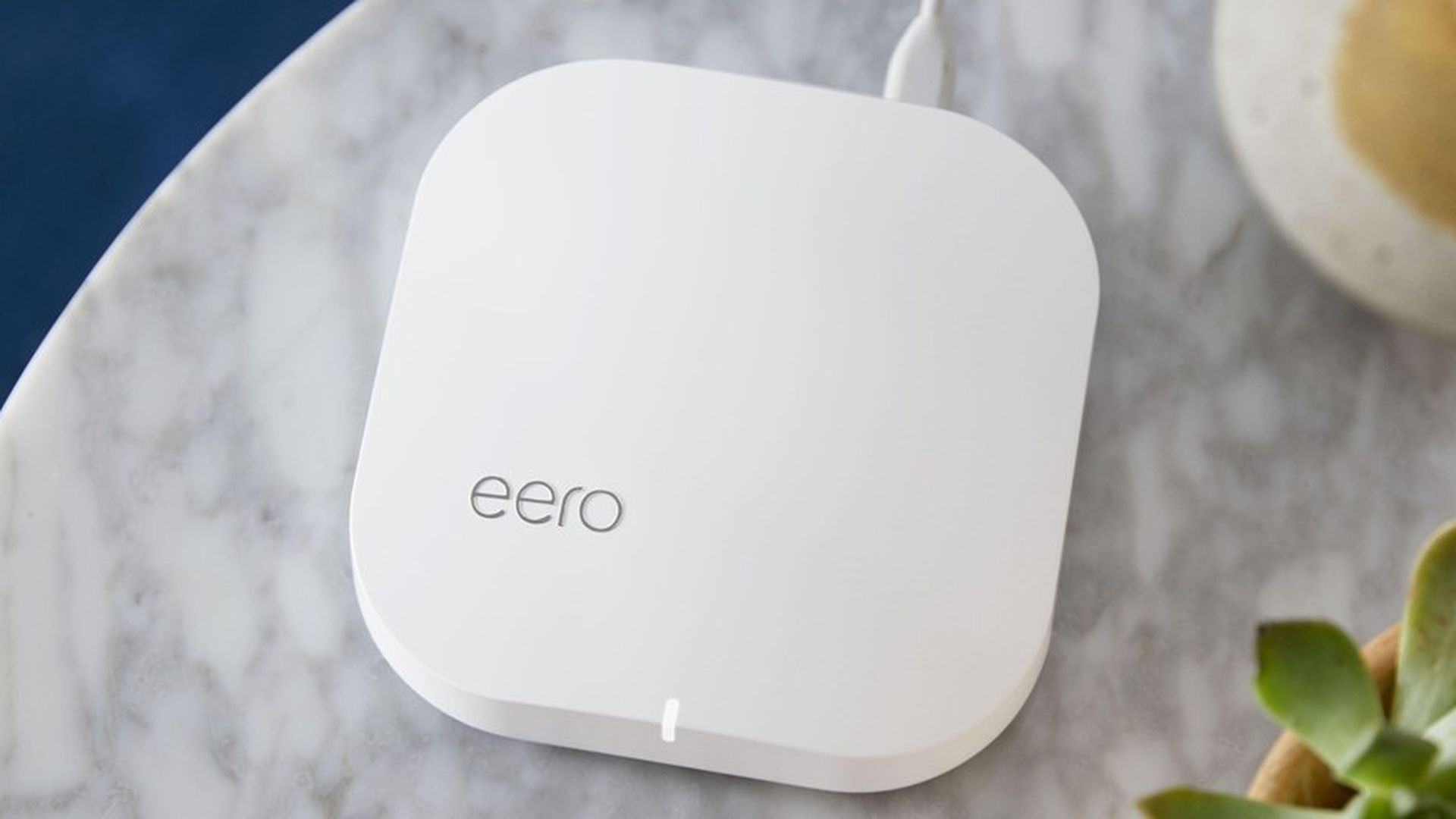 When it debuted a couple years ago, Eero was the first company to aggressively promote the concept of placing multiple networking boxes around the home for better Wi-Fi. Now, as Eero's second-generation product hits the market, the company is far from alone, facing competition from other startups as well as traditional networking companies like Belkin and Netgear.
Who it's good for: Anyone that has pockets of slow wi-fi in their home and doesn't already have a multi-unit system
Who it's not good for: Those whose homes are reasonably well covered, those who already have a mesh network or are particularly cost conscious, since others offer a more affordable alternative.
Our take: I eagerly bought the first Eero system due to poor in-home Wi-Fi coverage in an old San Francisco building. While it improved a bad situation, the Wi-Fi in the back of the house (where our bedroom is located) still left much to be desired. Eero's original system consisted of three identical units, while the new standard $399 system is one main system and two smaller "Eero Beacon" devices.
In testing the second-generation system, I initially tried a mix of three new devices and one older Eero and it actually made things slower. But when I went with just the new Eero-and-two-beacon system I found it delivered a significant speed bump, as measured by the Speedtest app, on the order of about 25% faster downloads.
Go deeper