Axios Review: Apple's new iPad Pro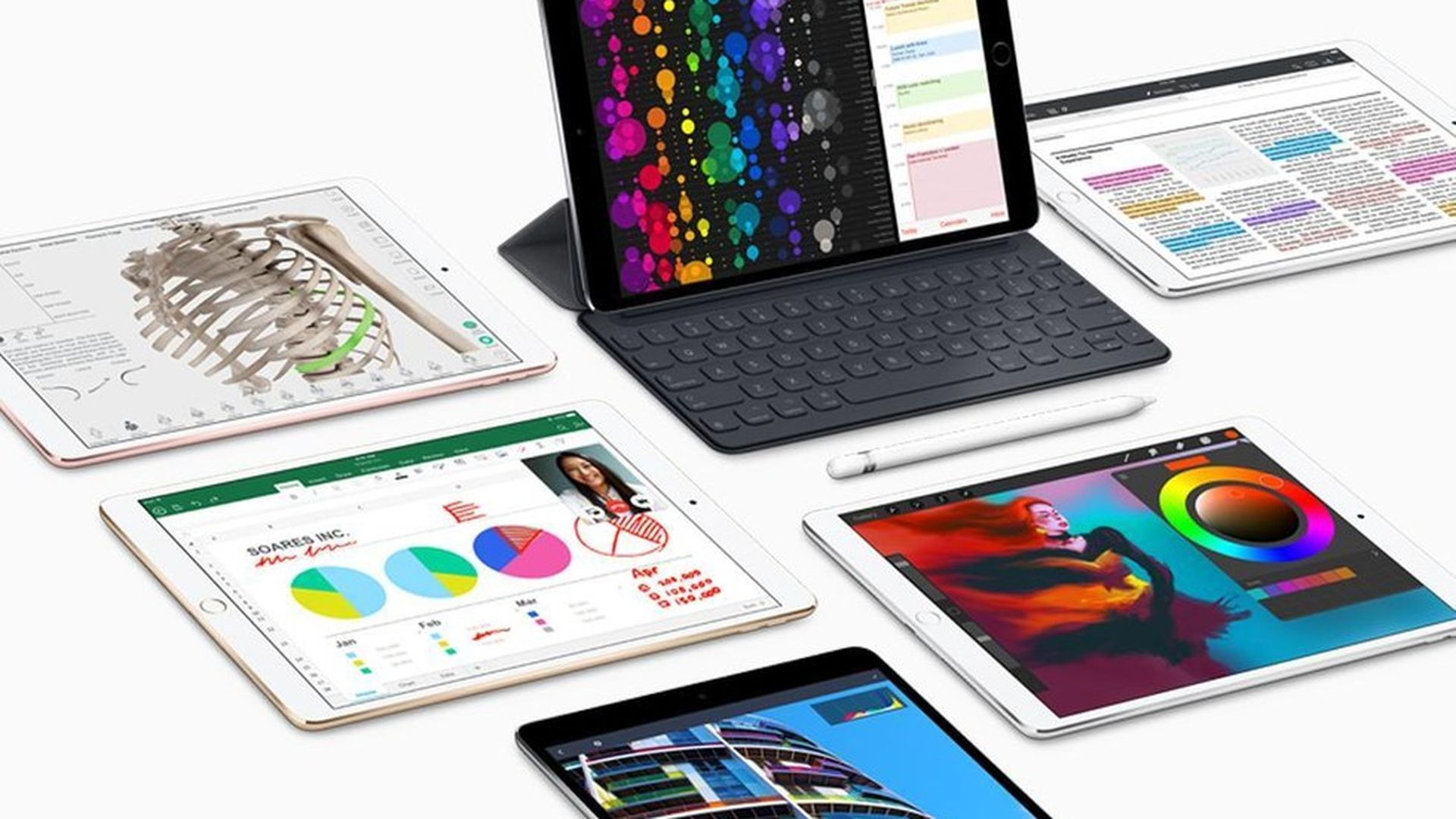 With the new iPad Pro, Apple is hoping to change the narrative around the iPad as much as the economics. Its big economic move was really the introduction of a cheaper base-model iPad earlier this year. The iPad Pro in general, and this model in particular, is Apple's effort to show that tablets are good for more than just watching movies, playing games and doing light e-mail and Web browsing. It is Apple's best iPad, not its best-selling one.
Our take: The new iPad Pro adds a bunch of nice improvements to the iPad, including faster scrolling, improved brightness and a faster processor. But the biggest improvement is fitting a larger 10.5-inch screen into the same size case. (There's also a 12.9-inch version, which I didn't review, but in a brief hands-on it felt big for anything I'd want to do on a tablet.)
As for helping take the new iPad into new echelons of productivity, that will largely have to wait for iOS 11, which is due out this fall. The free software update has some great new multitasking and drag-and-drop editing features that could make the iPad Pro a much more credible alternative to a laptop for some.
Who it's good for: Anyone in the market for a new iPad who is willing to pay top dollar for a top-notch tablet. It makes far better use of its size, filling more of its frame with screen.
Who it's not: The new iPad probably won't fully replace a laptop (at least not until iOS 11 arrives) and may be more tablet than a lot of people need if their main goal is to watch some videos and browse the Web.
Pro tip: If you have one of Apple's USB-C laptop chargers (or don't mind buying one) you can use a USB-C to lightning cable and charge the iPad Pro extra fast.
The practicalities: The 10.5-inch model starts at $649 and a 12.9-inch version starts at $799. Cellular capability costs an extra $130 with 256GB and 512GB versions also available. All models are available now for pre-order and start shipping this week.
Go deeper