Axios Review: Andy Rubin's phone is gorgeous, if not essential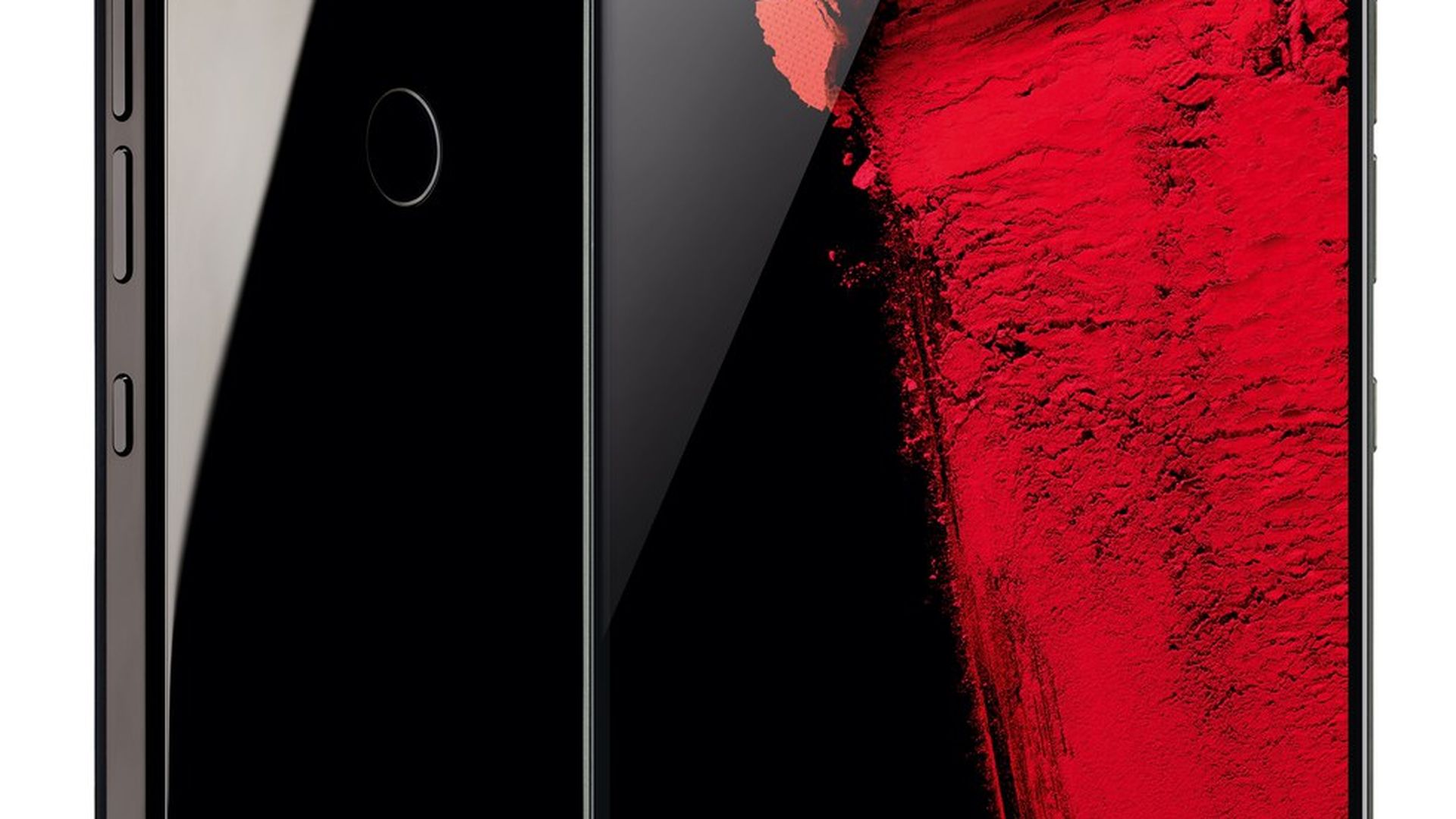 The Essential Phone, the first product from Andy Rubin's new startup, is a beautiful piece of hardware, but at its core is essentially yet another high-end Android phone. Nearly everything that makes it special is on the outside: its titanium and ceramic casing, the wraparound-the-selfie-cam screen and its iconic, if a bit thick, shape. It's also got a unique magnetic accessory connection, but for now the add-on options are limited.
Who it's good for: The Essential Phone is great if you are looking for a phone that looks a little different, is a bit of a conversation piece, or want to support the company's aim of building a new kind of hardware company.
Who it's not: Those looking for the thinnest phone will need to look elsewhere, as might the risk averse, since buying the Essential phone means betting on a startup (albeit a well-heeled one with a highly-regarded founder).
The practicalities: The phone is available unlocked for all four major carriers from Essential's Web site and Best Buy for $699. If you want to buy it at a carrier store, your only option is Sprint, though the No. 4 carrier is offering it on lease at a significant discount.
One important caveat: I haven't yet gotten to test the 360-degree camera attachment, one of the things designed to make the phone stand out from other phones on the market. I have played around with the latest Moto Z and a similar attachment. Making 360-degree capture mainstream is a lofty goal and the arrival of more such cameras will eventually make such images and videos far more useful. But for today it's probably not a game changer.
The company hopes to have additional add-ons at the rate of about one per quarter, but even larger companies have struggled with this approach.
Go deeper