Automation is raising pay before it cuts jobs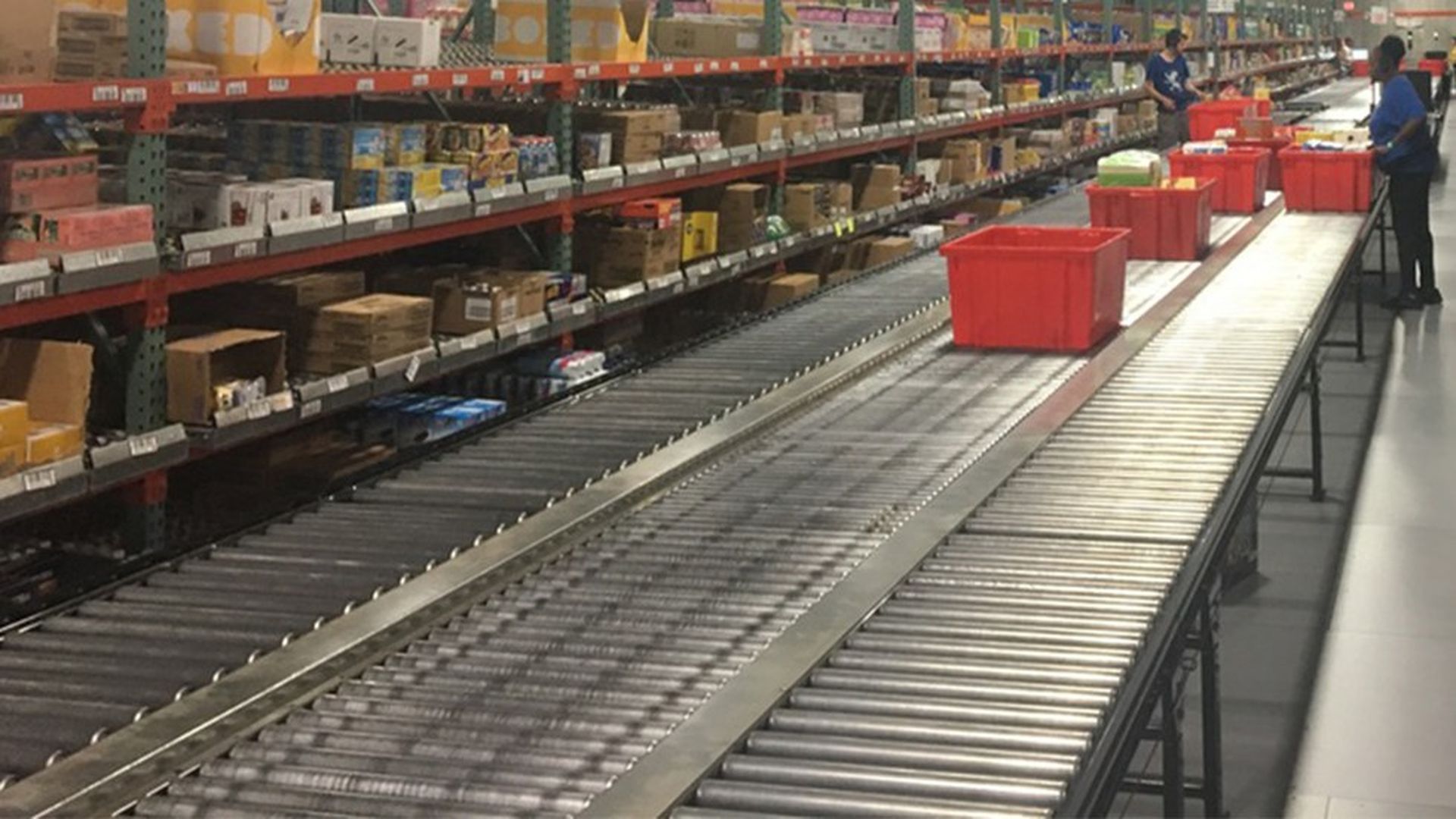 UNION CITY, NJ — Visit Boxed headquarters, and you'll find lighthearted employees working right alongside an automated picking machine that retrieves items without human help, two miles of conveyor belts that move items faster than people can, and other robotic devices. The online retailer, a competitor of Costco and Sam's Club, has attracted years of fawning publicity for carrying out all this automation at its warehouses without laying off a single employee. Plus, it is even raising salaries.
The cruel twist: Boxed is already shrinking the number of added workers required for expansion — one executive said that to triple business at the warehouse, he'll only need to hire 33% more labor. That aligns with an axiom of automation — that jobs offering the best chance of rising pay are usually in industries that are growing and adding labor-saving technologies at the same time, before the number of jobs eventually declines.
What the data say: In a study published in June, MIT economist David Autor looked at 19 countries over 35 years, and showed that automation doesn't kill overall employment, but reduces jobs within automating sectors.
Boxed CEO Chieh Huang tells Axios that his company is growing quickly enough that it must add both technology and workers in order to meet demand. And Boxed may end up being an outlier to the larger trends — after all, Amazon, too, is reporting big hiring plans even while automating aggressively.
But the bigger picture is a process that is disruptive to workers' lives. "We find that industry-level employment robustly falls as industry productivity rises, implying that technically progressive sectors tend to shrink," Autor writes.
A little-appreciated rule of automation: A little-appreciated rule of automation: Robots require people skills, but while the jobs working next to them may pay better, their numbers are fewer. One example is manufacturing, whose employment peaked back in the late 1970s, but has continued to set productivity records.
Jobs in the sector pay better than average, while often not requiring more than a high school degree — manufacturing jobs still pay 10.9% higher than those in the rest of the economy, when controlling for required education levels, according to the Economic Policy Institute.
And the appeal of manufacturing jobs goes further, like offering stable predictable schedules and involving making things rather than providing (sometimes demeaning ) services to others. The loss of manufacturing employment, therefore, has a broader, sociological impact.
For many years, the effect of automation in manufacturing was not that employment was being lost, but that no new jobs were being created on net, even as the industry sold more and more stuff.
But it's more complicated, too: Autor tells Axios that automation can only tell part of the story of the decline of American manufacturing employment. Trade plays a huge role in the plunge of manufacturing jobs, he says, with China's 2001 accession to the WTO a major factor in convincing American employers to move jobs there. "Although the predominant force that has slowly eroded manufacturing employment in the post-WWII era is productivity growth, that's not the right story for the 2000s," he writes in an email.
Go deeper