Atmospheric CO2 levels in 2016 hit record high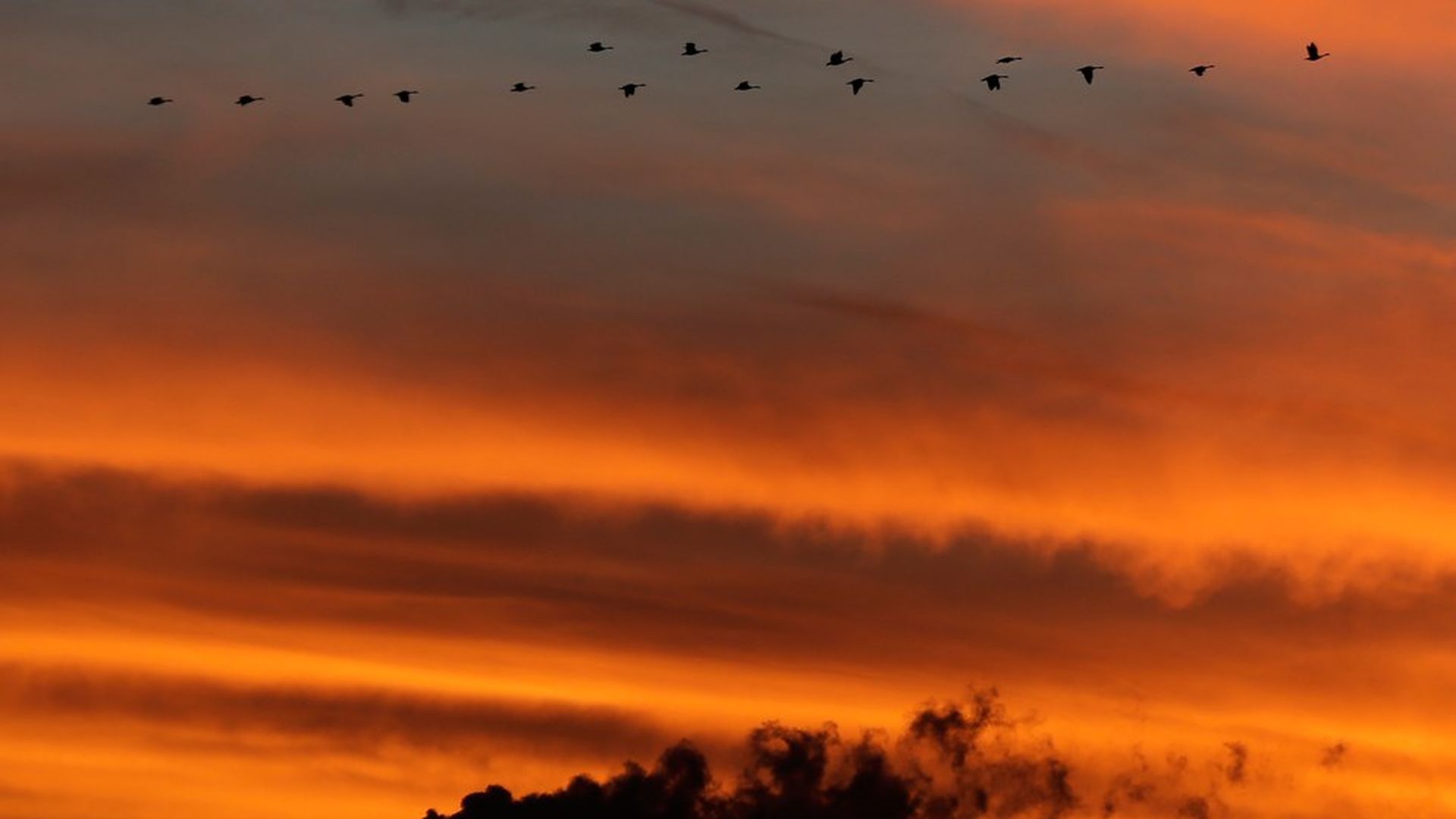 The average concentration of atmospheric CO2 around the world reached 403.3 parts per million in 2016, up from 400 ppm in 2015, per a report from the UN's World Meteorological Organization. The last time levels of CO2 were this high on Earth was 3 to 5 million years ago — a time when the global "temperature was 2–3°C warmer and sea level was 10–20 meters higher than now."
The big picture, via the WMO: "This record annual increase of 3.3 ppm was partly due to the strong 2015/2016 El Niño, which triggered droughts in tropical regions and reduced the capacity of 'sinks' like forests, vegetation and the oceans to absorb CO2."
"The rate of increase of atmospheric CO2 over the past 70 years is nearly 100 times larger than that at the end of the last ice age. As far as direct and proxy observations can tell, such abrupt changes in the atmospheric levels of CO2 have never before been seen," the group said.
However, while CO2 emissions from human activities were again at record levels in 2016, the annual increases slowed and even plateaued, the report notes.
Go deeper