Aramco CEO says IPO is "on track"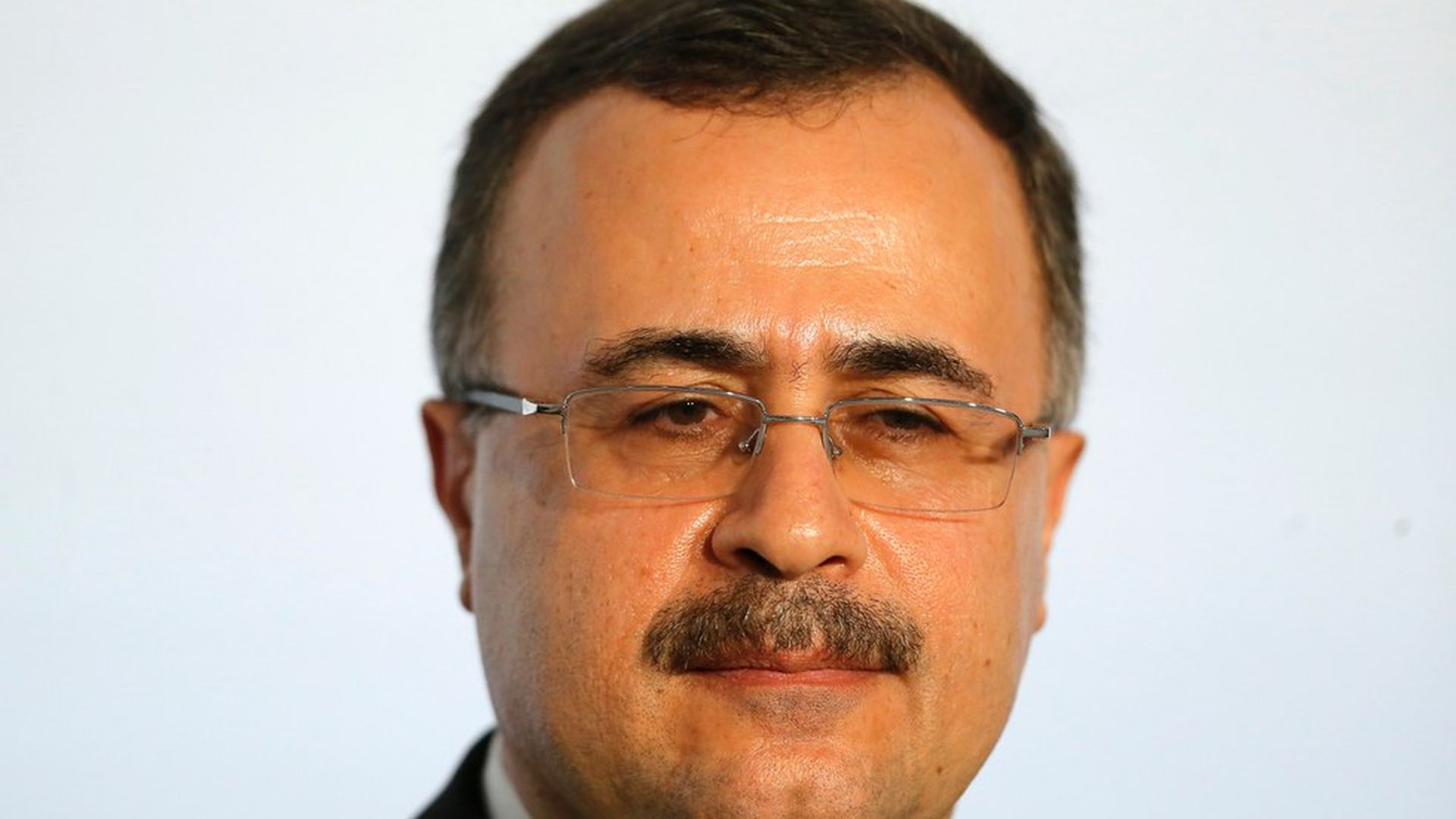 Saudi Aramco's IPO, the world's largest initial public offering, is "on track" for 2018, CEO Amin Nasser says in a CNBC interview. Nasser also denied the oil giant is in talks to sell a stake to China or any other sovereign wealth fund: "Saudi Aramco are not talking, as I said, to the Chinese or others," he said.
Worth noting: "The denial does not exclude the possibility that Saudi's government is having those discussions," writes Axios' Dan Primack.
Go deeper