Apple's new phone to be called 'iPhone X'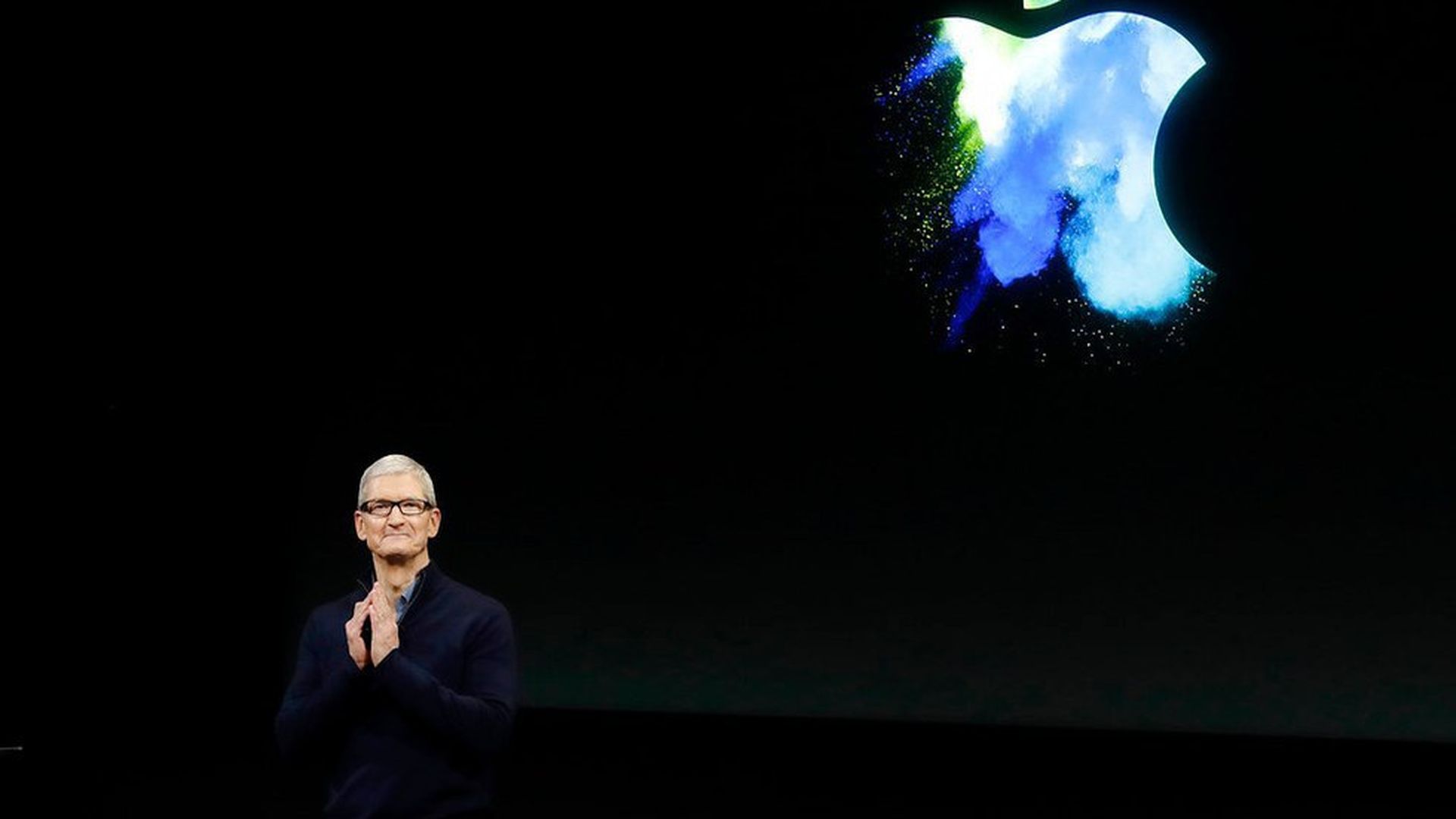 "Apple's Top New Phone to Be Called 'iPhone X,' Code Leaks Show," by Bloomberg's Mark Gurman: "Strings of software code inside of the leaked operating system ... show the expected three new phones will be called the iPhone 8, iPhone 8 Plus, and iPhone X."
"The iPhone 8 and iPhone 8 Plus are successors to the current iPhone models, while the iPhone X is the premium version with an all-new design, crisper OLED screen, improved cameras, and a 3-D facial recognition scanner for unlocking the device."
"The 'X' in the iPhone's name may be a reference to this model being a special 10th anniversary edition."
Why Tuesday's announcement matters, per WashPost's Hayley Tsukayama and Jena McGregor:
"This [iPhone] iteration could prove a test of [Apple's] consumer tech dominance as it faces a bevy of challenges: Samsung seems to have resumed its smartphone momentum with the new Galaxy Note 8, Apple trails competitors such as Google in the home hub space, Siri's artificial intelligence isn't as advanced as others, and it is losing to Amazon.com as an entertainment innovator.
"Is this the moment [Apple and CEO Tim Cook] reclaim the mantle as tech's top innovator?"
"Apple fans, who crave the days when the company changed the world with revolutionary products, are eager to see more ... industry-disrupting ideas."
Go deeper ... I recommend this sneak peek from Frank Foer's must-read book out Tuesday, "World Without Mind: The Existential Threat of Big Tech." An adaptation runs on the cover of WashPost Outlook, "How Silicon Valley is erasing your individuality: The perils of monopoly":
"[T]he tech companies ... have compiled an intimate portrait of the psyche of each user — a portrait that they hope to exploit to seduce us into a compulsive spree of binge clicking and watching. And it works: On average, each Facebook user spends one-sixteenth of their day on the site."
Go deeper