Apple unveils a home speaker focused on music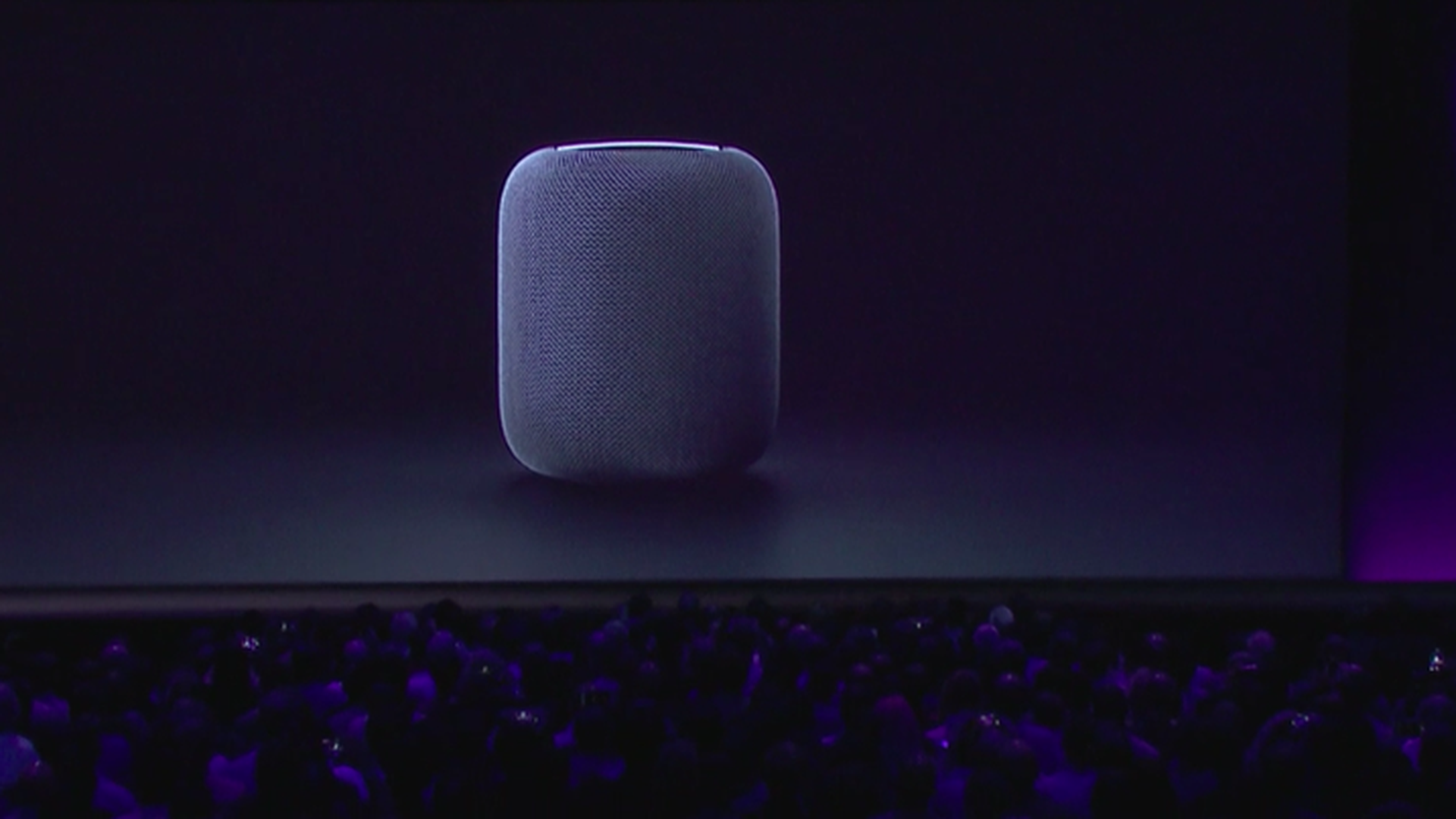 Apple unveiled a connected home speaker at its annual developer conference in San Jose, which is due out later this year. The speaker, dubbed HomePod, comes after months of questions (and recent rumors) as to whether the tech giant will release a device to rival Amazon's Echo and Google Home.
"We want to reinvent home music," said Apple CEO Tim Cook. Senior VP of marketing Phil Schiller disses competition, saying that others have good speakers, but no assistant, and those with a good assistant aren't great speakers. "None of them have quite nailed it yet," Schiller said.
History lesson: It's not Apple's first attempt at a home speaker. It had the ill-fated Apple Hi-Fi, a $349 iPod speaker that was a pet project of Steve Jobs.
Here are the specs:
It's powered by the Apple A8 processor, same used in some iPhones. "It's perhaps the biggest brain ever in a speaker," Schiller said.
Apple's Siri is integrated into HomePod.
HomePod can do things like read the news, play music, set up alarms and reminders, check the weather.
HomePod can connect to Apple's HomeKit and control smart home devices.
Will cost $349 and come in white and "space gray"
Will begin shipping in December in the U.S. and the U.K.
The story has been updated with the correct price for the iPod Hi-Fi.
Go deeper