Apple to ditch the current Mac Pro design, but replacement won't arrive until next year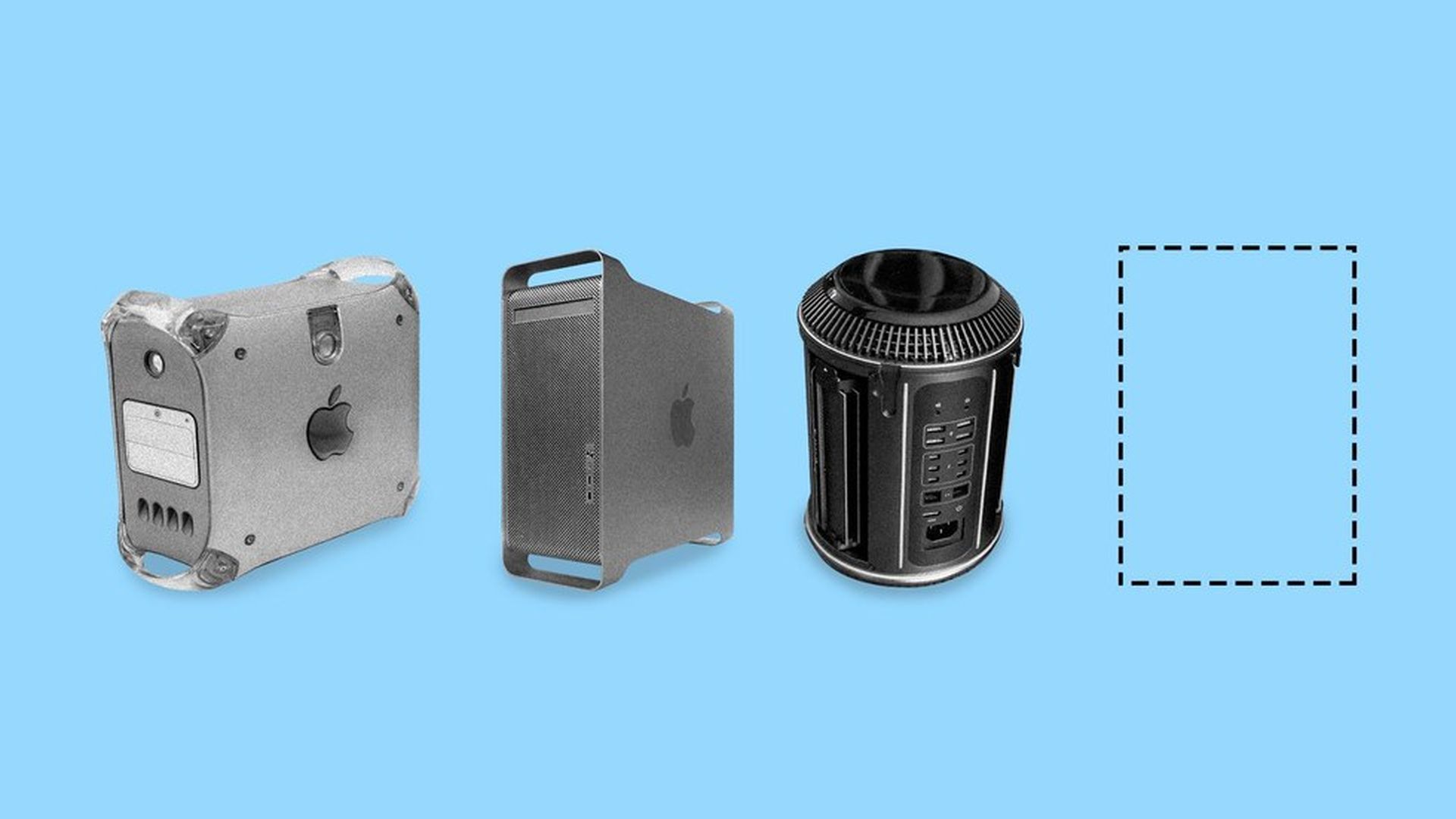 Apple has decided to move away from the current, cylinder-shaped design used on its Mac Pro desktop, but creating a replacement will take until next year, executives said on Monday.
In a rare admission of a misstep, executives conceded the unusual design limited Apple's ability to offer meaningful upgrades and failed to meet many pro users' needs. Top executives said the company has begun work on a new desktop and a professional monitor.
"You won't see any of these products this year," Senior Vice President Phil Schiller told a handful of reporters in a discussion at Apple's offices in Cupertino. "It's important to do something great. That will take longer than this year to do."
(Related: Why the Mac Pro proved so hard to upgrade.)
In the interim, Apple plans to introduce new versions of the iMac with components more geared to professionals later this year. Also, later on Tuesday, it will announce a modest performance update to the existing Mac Pro in an attempt to tide over those who rely on Apple's highest-end machine. The updated configurations will add more processor cores and improved graphics performance.
Among the other points discussed:
Apple reiterated its commitment both to the Mac and to professional users as well as to continuing to develop pro software such as Final Cut and Logic. "The Mac has an important, long future at Apple," Schiller said. "We have every intention to keep investing in the Mac."
Schiller apologized for the slowness of upgrades with the Mac Pro. "We're sorry for what happened with the Mac Pro. We are going to come out with something great to replace it."
The company has no plans for touchscreen Macs, or for machines powered solely by the kind of ARM processors used in the iPhone and iPad. However, executives left open the possibility ARM chips could play a broader role as companion processors, something that showed up first with the T1 processor that powers the Touch Bar in the new MacBook Pro.
Go deeper