Apple sees improvement in China this quarter, but won't return to growth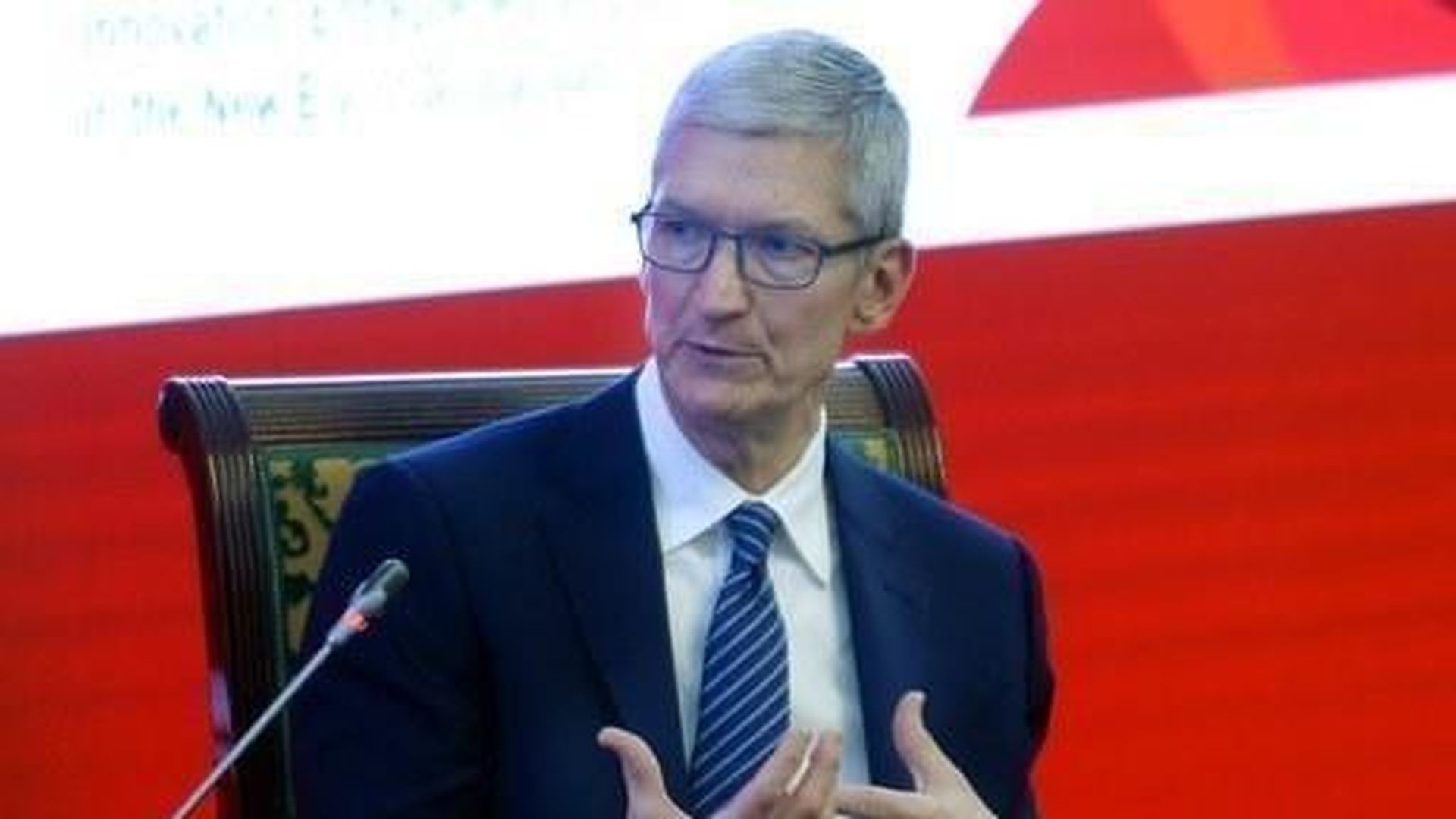 Apple CEO Tim Cook said Tuesday that he expects Apple's business in China, which has been slumping for the past year, to improve in the current quarter. However, he said the company is unlikely to return to year-over-year growth this quarter.
"We continue to believe there (are) enormous opportunities there," Cook said. Cook noted that 7 of the top 10 most visited Apple stores are in Greater China.
Last quarter's results in China were helped by strong Mac and iPhone 7 Plus sales, but hurt by weaker sales of older iPhones and particular weakness in Hong Kong. In addition, China's currency was devalued by 5 percent, Cook said, adding: "that's not an insignificant headwind."
Why it matters: China remains one of the biggest areas for Apple to grow, but steep competition and an uncertain economy make results there more subject to fluctuations.
Go deeper