Apple has acquired the maker of Workflow, an app for automating iOS tasks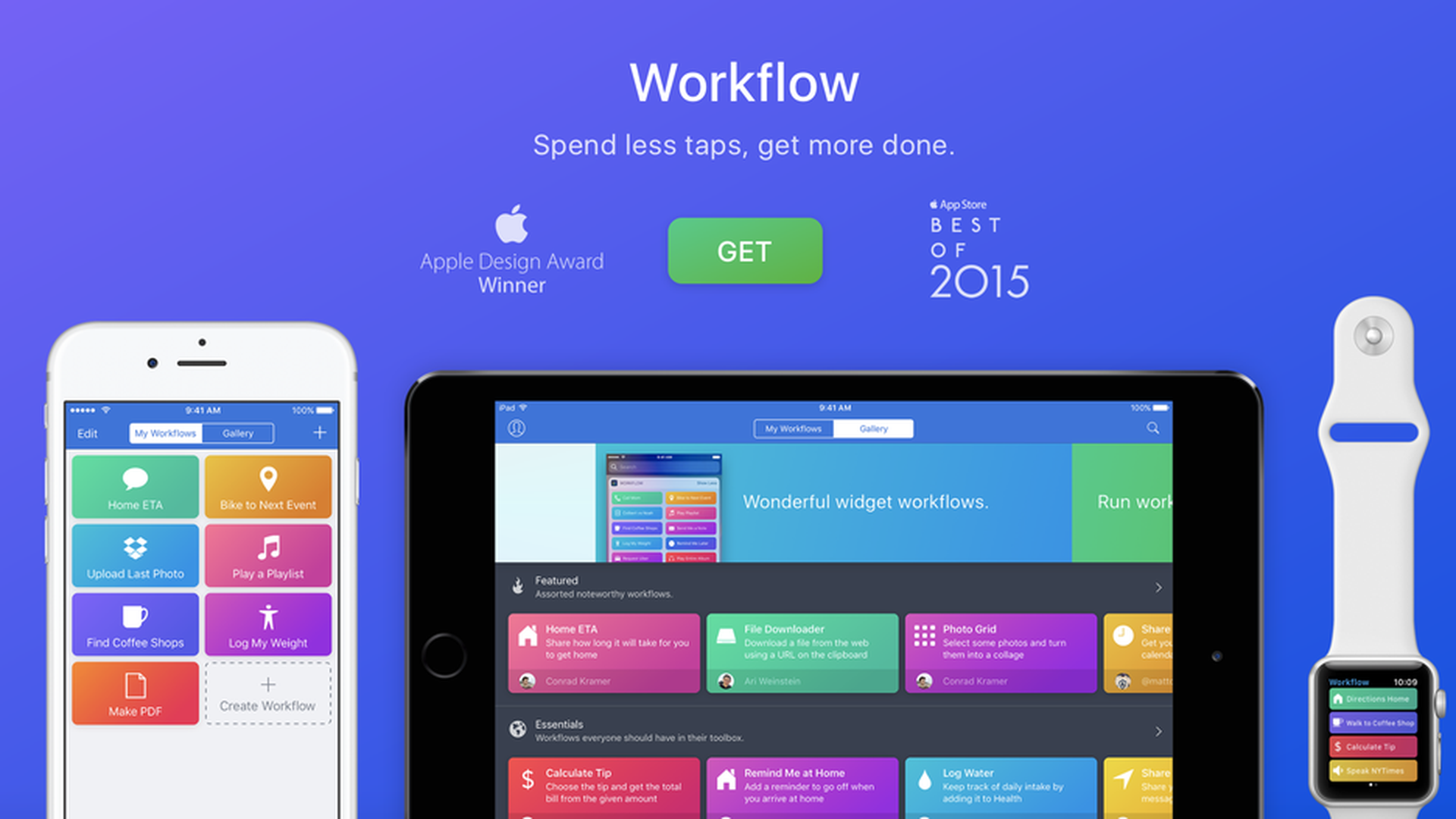 Apple has acquired the small team behind Workflow, a highly regarded iOS program for stringing together various tasks that typically require multiple apps.
Workflow will be made free and continue to be available from the App Store. Terms of the deal were not disclosed, though TechCrunch has some good background on the app and the team behind it.
Go deeper