Apartment dwellers and renters can still get solar panels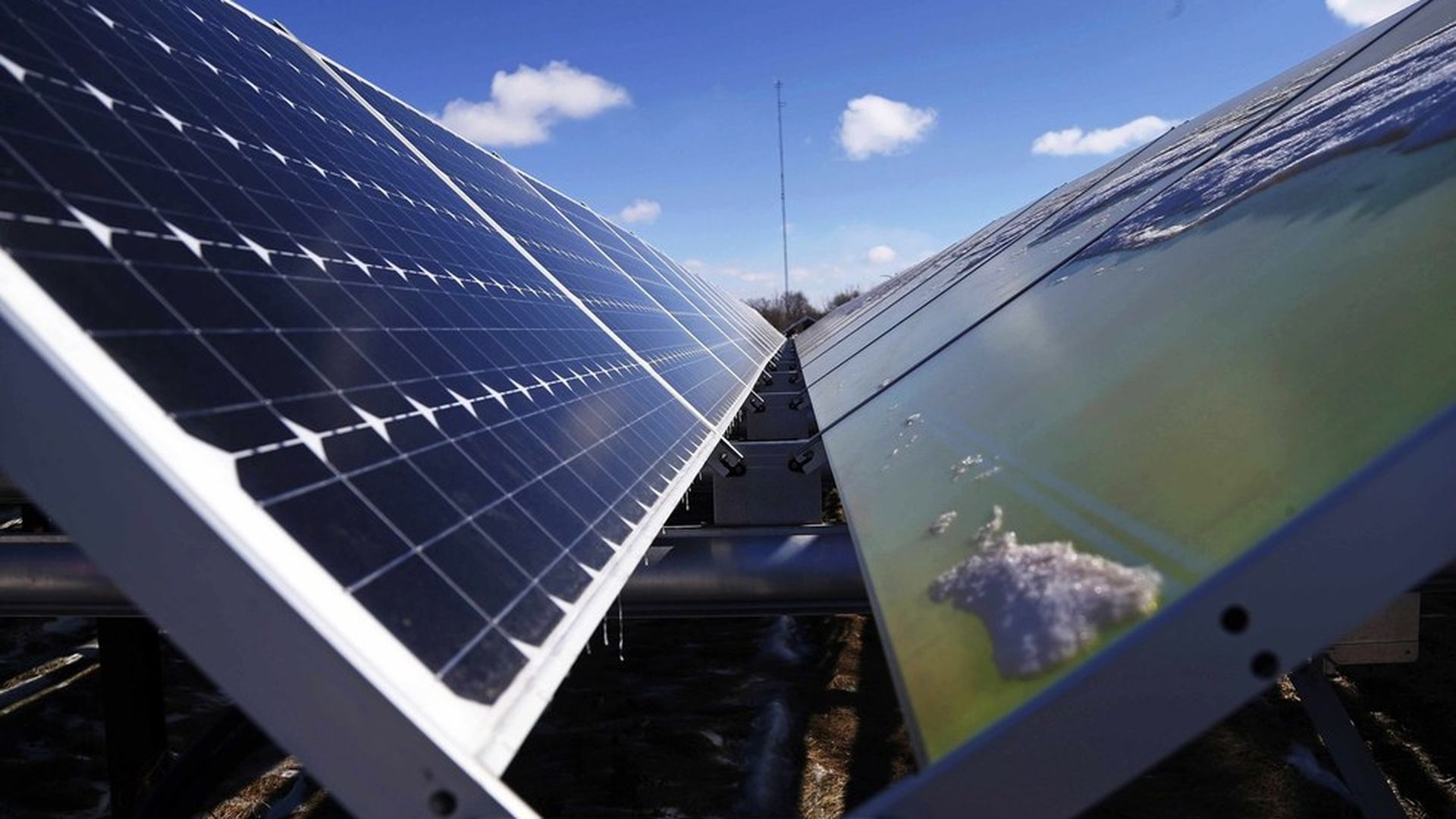 As solar power's technology becomes more cost-effective, utility companies are making moves, per the AP.
What does that mean for me?: You could go off the grid and install your own solar panels, but for a lot of people — like apartment dwellers or citizens of Seattle — a personal solar array isn't an option. Utility companies are well aware that many would like to utilize solar energy but cannot, so they're both trying to get ahead of the curve and preserve their own business by investing in community solar projects.
Community solar?: You'd agree to buy or lease solar panels at an array maintained by your utility and the panels' energy production credits your account. One such proposed plan: pay $70 upfront for a share in power potential from a community array, which estimates say should pay for itself in 3 years, allowing customers to rack up the savings from that point on.
Can I get in on this?: 4 states (CA, CO, MA, and MN) already mandate their utilities to get involved with community solar projects by law. Even beyond that, utilities now maintain 20% of community solar programs, representing 70% of potential output, in 32 states across the country. And Duke Energy, the largest electricity utility in the country, just announced a massive community solar project of their own.
Go deeper