Anthony Scaramucci not getting White House gig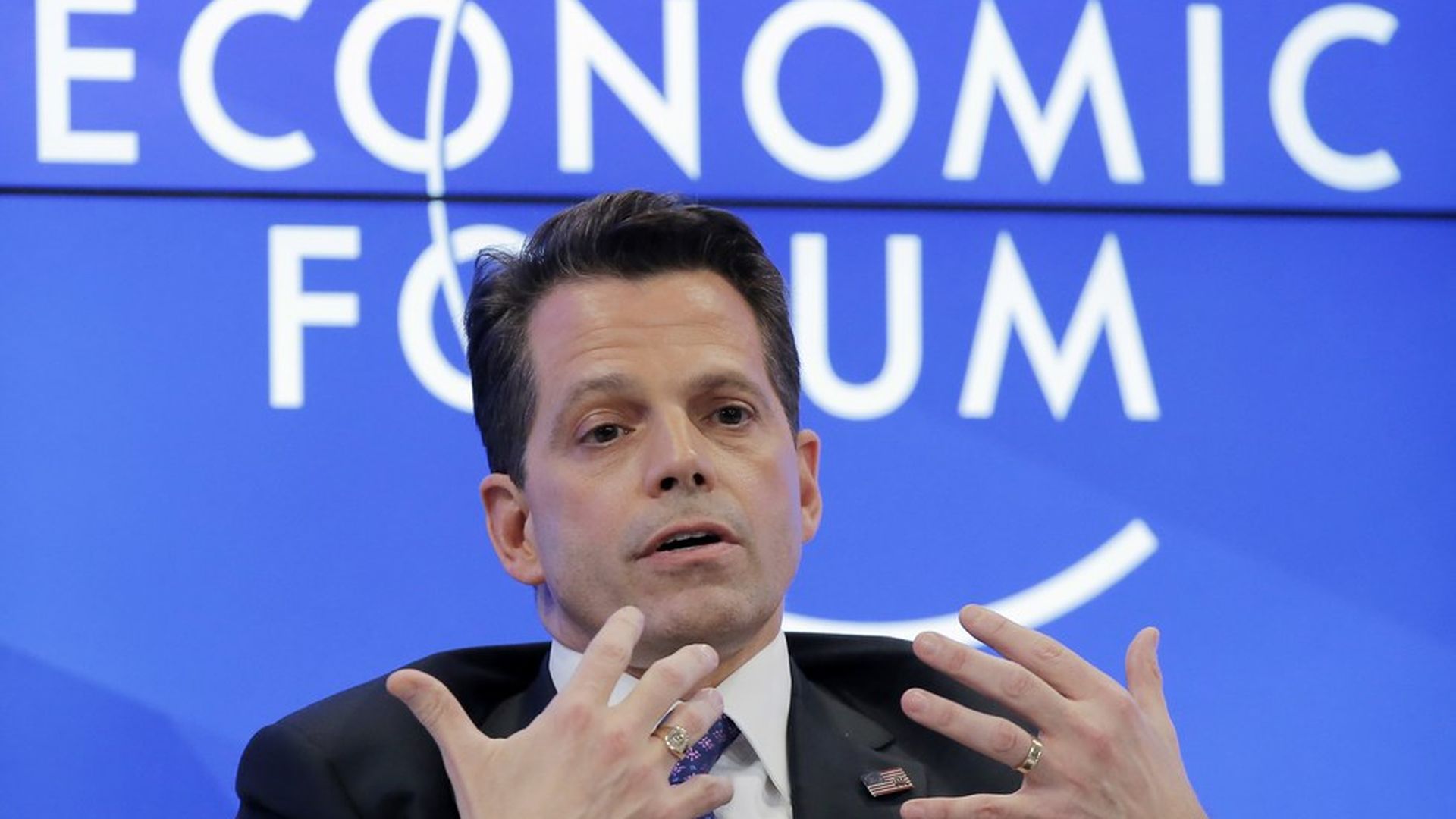 The WSJ reports that hedge funder Anthony Scaramucci won't be landing the White House post he wanted. He'd reportedly been in line to become the Director for the Office of Public Liaison — even heading to Davos on behalf of the Trump administration in January — but that job's been given to Trump transition team member George Sifakis.
Didn't see that coming: Scaramucci was "blindsided" by the decision and only found out after Sifakis had been given the job, according to the WSJ's source.
Still in the works? "The Mooch" is still being considered for another White House position or an unspecified ambassadorship, but it's not known if he'd want to accept another job.
Go deeper