Another potential Mueller honey pot: Spicer's notebooks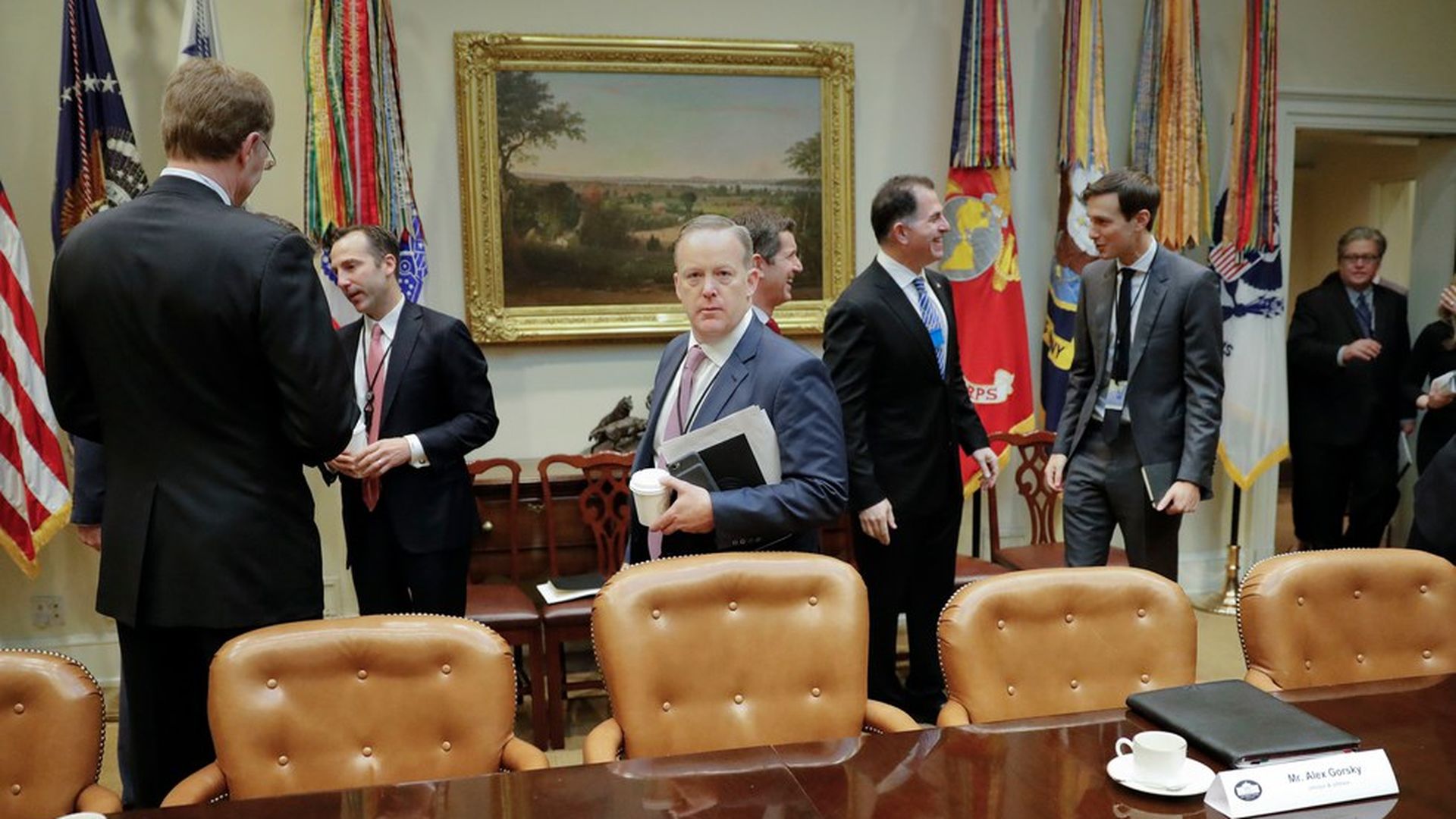 The Watergate resonance of the Bob Mueller probe rose this week with a CNN report that the special counsel has details of wiretaps of "former Trump campaign chairman Paul Manafort under secret court orders before and after the election."
Now we can tell you about another potential honey pot for Mueller. Former colleagues of Sean Spicer tell Axios that he filled "notebook after notebook" during meetings at the Republican National Committee, later at the Trump campaign, and then at the White House.
When Spicer worked at the RNC, he was said to have filled black books emblazoned with the party's seal. Spicer was so well-known for his copious notes that underlings joked about him writing a tell-all.
One source familiar with the matter said that the records were just to help him do his job.
"Sean documented everything," the source said.
That surprised some officials of previous White Houses, who said that because of past investigations, they intentionally took as few notes as possible when they worked in the West Wing.
When we texted Spicer for comment on his note-taking practices, he replied: "Mike, please stop texting/emailing me unsolicited anymore."When I replied with a "?" (I have known Spicer and his wife for more than a dozen years), he answered: "Not sure what that means. From a legal standpoint I want to be clear: Do not email or text me again. Should you do again I will report to the appropriate authorities."The WashPost reported Sept. 8 that Mueller "has alerted the White House that his team will probably seek to interview" Spicer and five other top current and former Trump advisers.One White House official told me: "People are going to wish they'd been nicer to Sean. … He was in a lot of meetings."About an hour after Spicer's texts, he replied to a polite email I had sent earlier, seeking comment:Per my text:Please refrain from sending me unsolicited texts and emailsShould you not do so I will contact the appropriate legal authorities to address your harassmentThanksSean M Spicer-----Editor's Note: For more breaking news and scoops on the most important stories of the day, sign up here for Axios AM.
Go deeper