Another Obamacare lawsuit pops up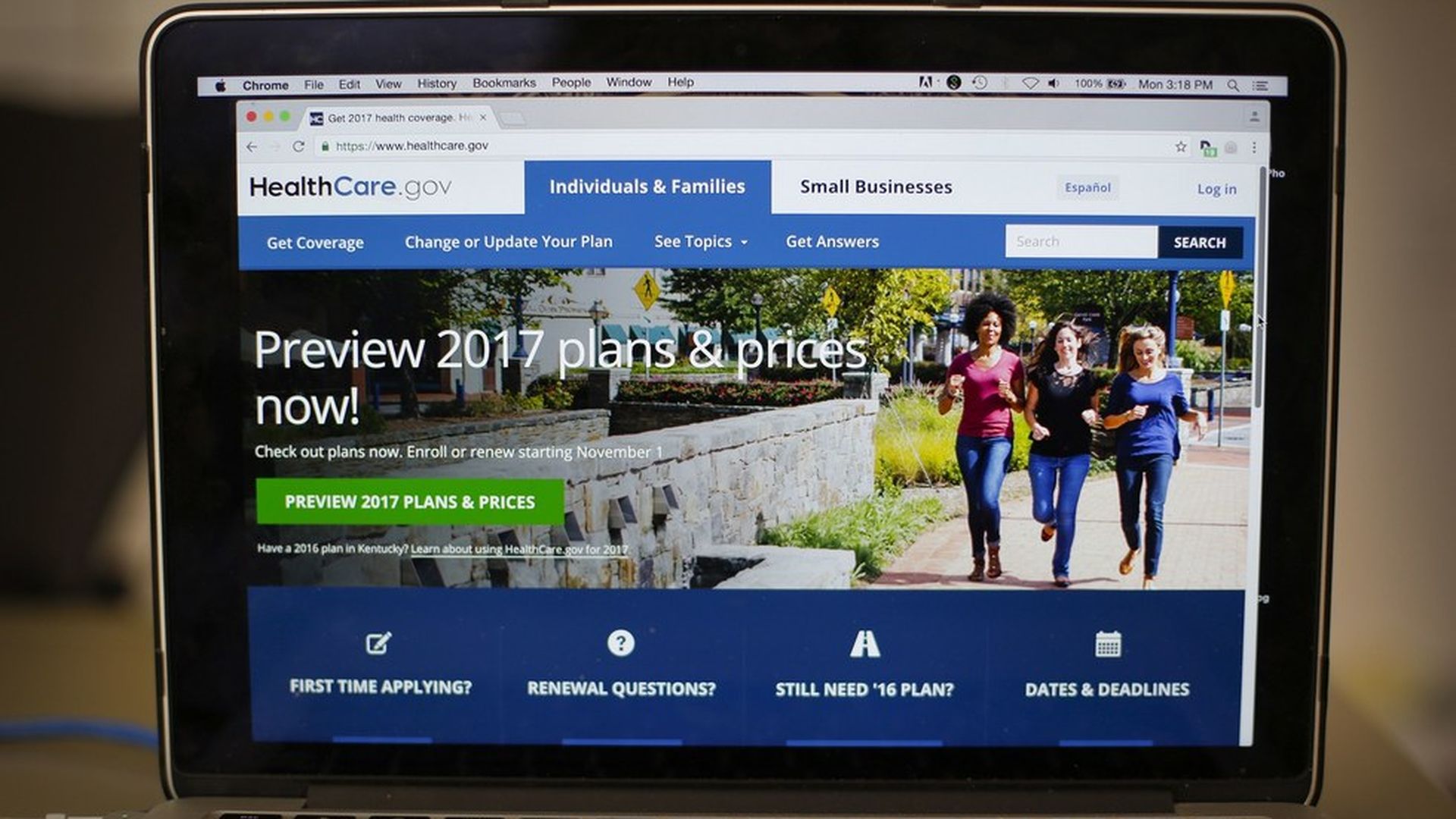 A handful of health insurance companies have sued the federal government for funds that were promised in an Obamacare program. Add Molina Healthcare to the list.
Molina, whose chief executive told me he couldn't give a "definitive answer" about staying in the Obamacare marketplaces for 2018, filed a lawsuit this week against the feds. The company is demanding payment of the $52 million it is owed under Obamacare's risk corridor program.
Why this matters: A handful of insurers that lost a lot of money on the Obamacare exchanges have sued to try to recoup these risk corridor payments. Now, even the companies that have fared well on the exchanges, like Molina, are fed up and are pressing to get money that was promised to them.
The backstory: The goal of the program was to provide a temporary safety net to insurers who were covering a new, unpredictable population. For the past two years, Republicans limited what the risk corridor program could pay out to insurers, even though the same thing exists in Medicare's prescription drug program. The federal government now cumulatively owes more than $8 billion.
Molina on the lawsuit: "Although we are reluctant to sue our government partners, we have participated in the (Affordable Care Act) marketplaces in good faith, with the understanding that the United States would honor its commitments."
Tim Jost, a health policy expert at Washington and Lee University who has studied Obamacare, agreed Molina and other insurers have a decent case: "They have a fairly persuasive argument. They entered the program and set their rates based on the understanding there was a risk corridor program that was going to take care of them, and Congress pulled the rug out from under them."
On the other hand: Congress could fix this, but Republicans have shown no willingness to pay this money out. These lawsuits will likely come down to the decisions made in the U.S. Court of Federal Claims.
Go deeper