Another barrage of healthcare ads from liberal groups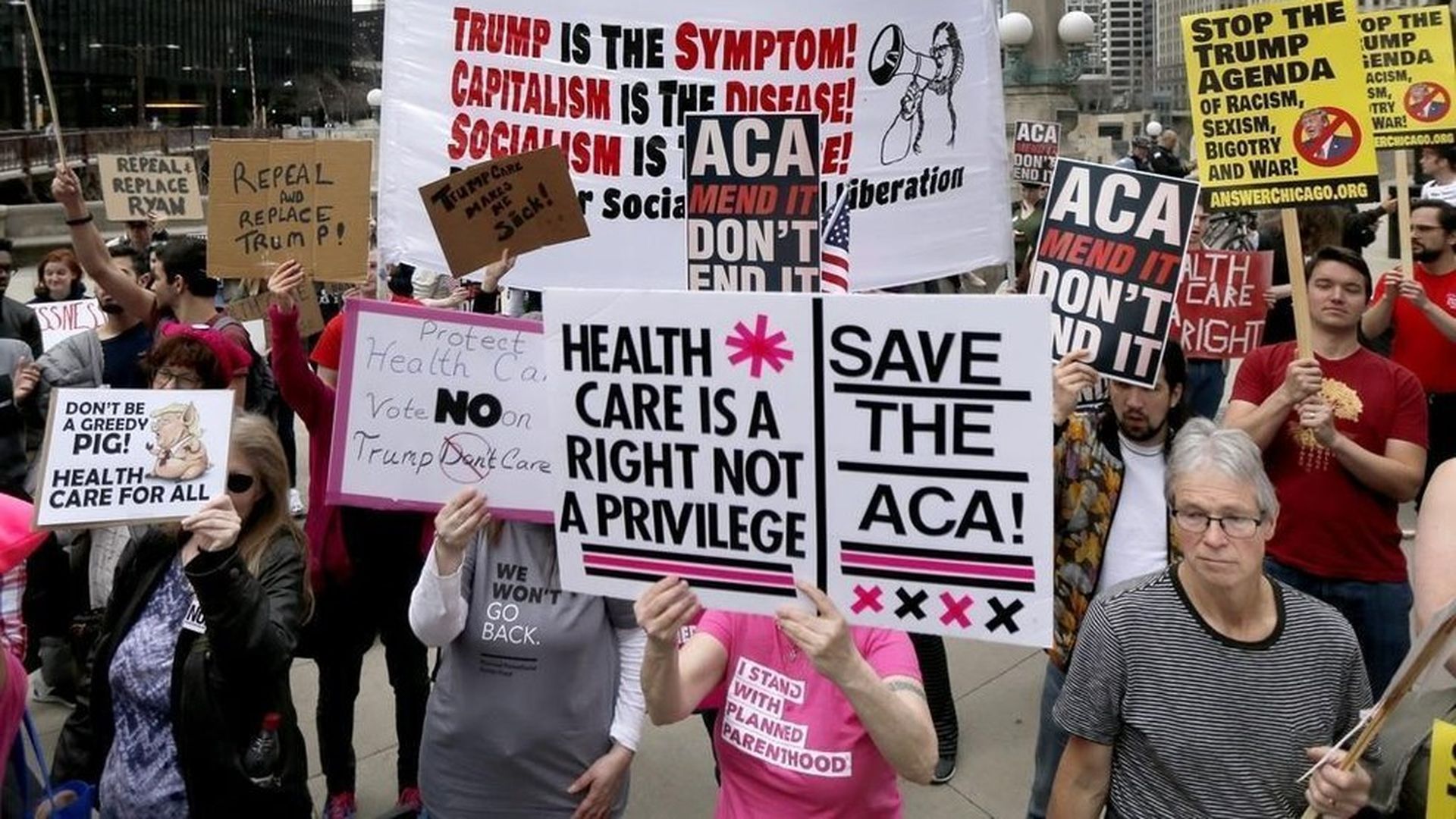 Save My Care — a liberal group with the goal of preserving Obamacare — is spending more than $1 million on TV ads that target seven key House Republicans during their two-week recess in their home districts.
The targets: Members who had planned to support the AHCA before it was pulled from the House floor, specifically Reps. Mike Coffman, Carlos Curbelo, Darrell Issa, Tom MacArthur, Brian Mast, Martha McSally, and David Valadao.
Why this matters: Recent polls have found that the Republican health care plan is tanking in popularity, while Obamacare approval is at an all-time high. Now Democrats, who've dealt for years with anti-Obamacare ads, get to go on the offensive.
Go deeper