Angela Merkel's party no longer calls U.S. a "friend"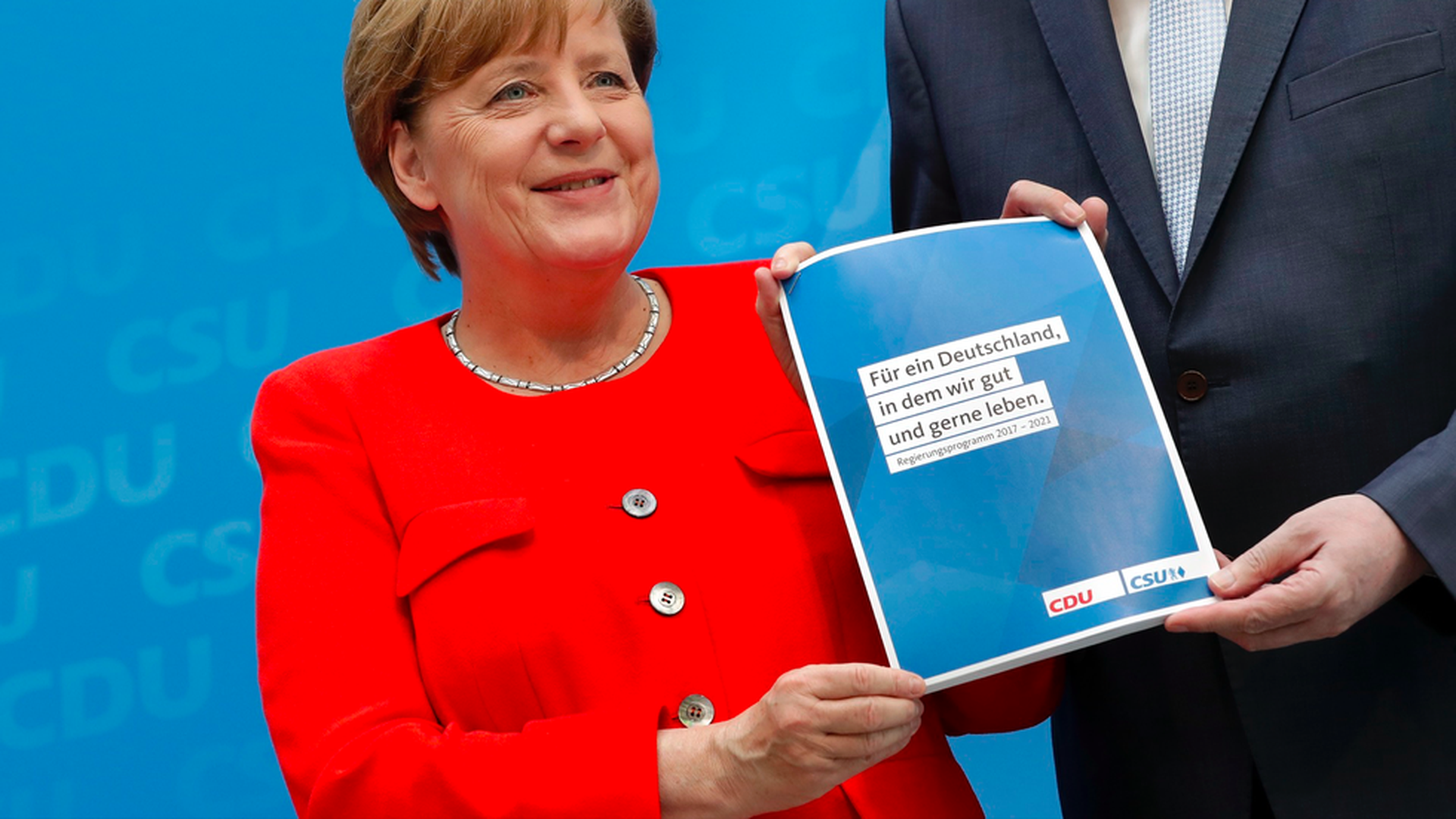 German Chancellor Angela Merkel's political party — the Christian Democratic Union — no longer refers to the United States as Germany's "friend" in its election materials ahead of September's vote, a change from four years ago, per Reuters.
The change: In 2013, the CDU called the U.S. Germany's "most important friend" outside of Europe, branding the U.S.-German relationship a "cornerstone" of its foreign policy. However, this year, Merkel's party simply says the U.S. is Germany's "most important partner" outside of Europe.
Why it matters: It's a small change, but it's not a subtle one. Merkel has been very clear over the past few months that Europe can no longer rely on a United States led by President Trump. An oft-repeated line from some of her recent speeches: "Europeans must take our fate into our own hands."
Go deeper