Andreessen: Tech keeps healthcare, education costs high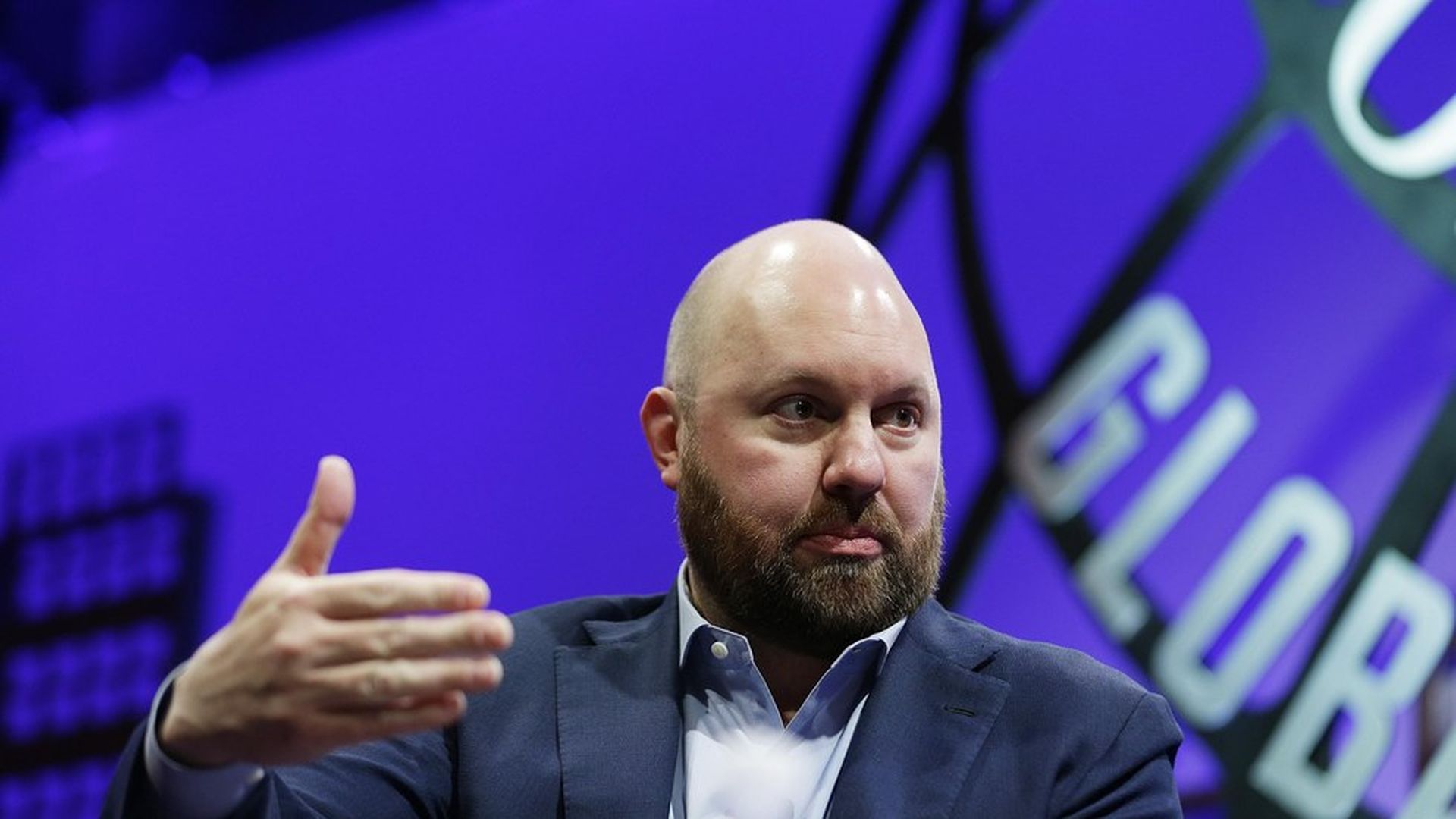 Axios' Dan Primack sat down with the co-founder of Mosaic and Netscape, Marc Andreessen, who said "prices are spiraling out of control" in the healthcare and education sectors of the economy because of technology. He says productivity and tech innovation are not meeting expectations in America.
His prediction for for healthcare and education: Americans will continue paying more and more for sectors of the economy where tech hasn't had a big impact (healthcare, education, construction, and real estate), and we will pay less and less for things like media, retail, and financial services, where tech is impacting productivity.
The state of productivity and tech innovation right now: "The problem that we have today is not that we have too much tech innovation, the problem overwhelmingly is that we don't have enough...because…if we had higher productivity growth, we would have higher economic growth...higher job creation, faster rising income…people would be more optimistic about the future."
The evidence:
Part of how Trump won: He said it's about opportunities that aren't around in certain regions of the U.S., like in the Midwest. "I think it's a coastal conceit that 'these idiots cant keep up with the change…' it was not a question of the rate of change, it was a question of whether the opportunities existed…the people from the coasts show up and say we've got a solution, we're going to write you a bigger check…[those states] predictably flipped from Obama to Trump…"
How D.C. and SV can understand each other: "Technologists need to reach out…and do a much better jobs of explaining…[to D.C.] and exploring the ideas...equally the other side…need[s] to make an attempt to understand the technology."
On how SV talks about politics: "This fear of issues being politicized…is corrosive to discourse...Open discourse is drying up. Private discourse is probably getting more interesting...there's just certain areas where it's hard to have the discussions."
On car services, like Uber: "It's gonna be so cost effective and so safe to not drive," parents are probably going to push for it.
On flying cars: "It would be so disappointing if they're not in the air" in 10 to 15 years or so.
Go deeper