Ancient fortress found at bottom of lake in Turkey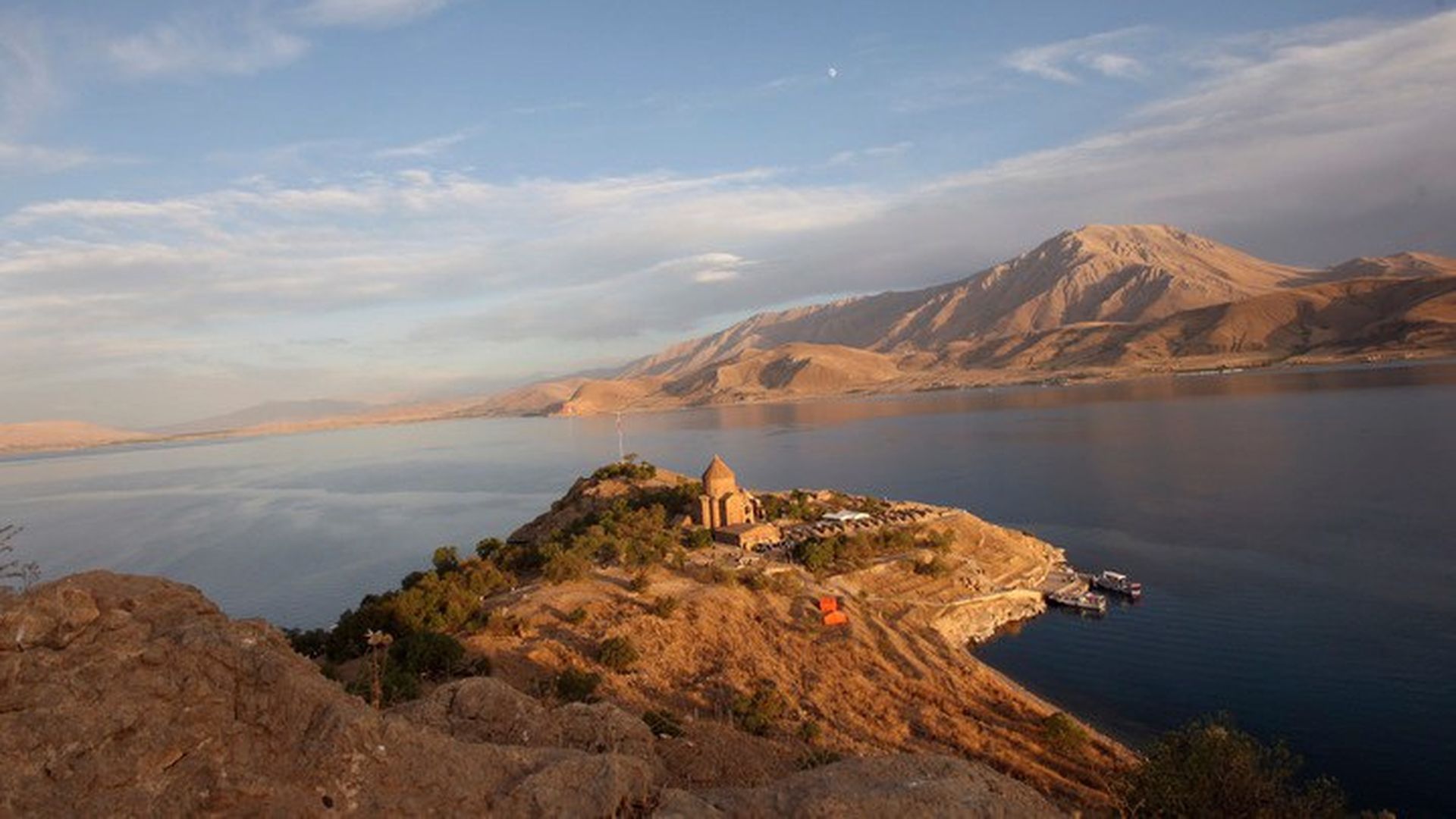 Archaeologists have discovered the ruins of an ancient fortress believed to be about 3,000 years old at the bottom of Lake Van, located in eastern Turkey near Iran, per National Geographic.
How it remained hidden: Lake Van isn't connected to the ocean so it is highly susceptible to dramatic changes in water levels. Archaeologists believe the lake's water level was lower when the Uratu kingdom reigned from 860-590 BC. Locally, people talked about ruins from the Uratu kingdom at the bottom of the lake.
One fun thing: Tahsin Ceylan, the head of the diving team from Van Yuzuncu Yil University who led the expedition, told local press that most archaeologists and museum officials told them not to search the lake because they'd never find anything. The diving team proceeded with their search anyway, based on the local rumors. They then discovered the fortress.
Details of the ruins: Ceylan said the archaeological site is about a kilometer long, and roughly 10 to 13 feet of castle walls are visible beneath the water.
Go deeper