Analysis: 15 million people could lose health coverage in GOP plan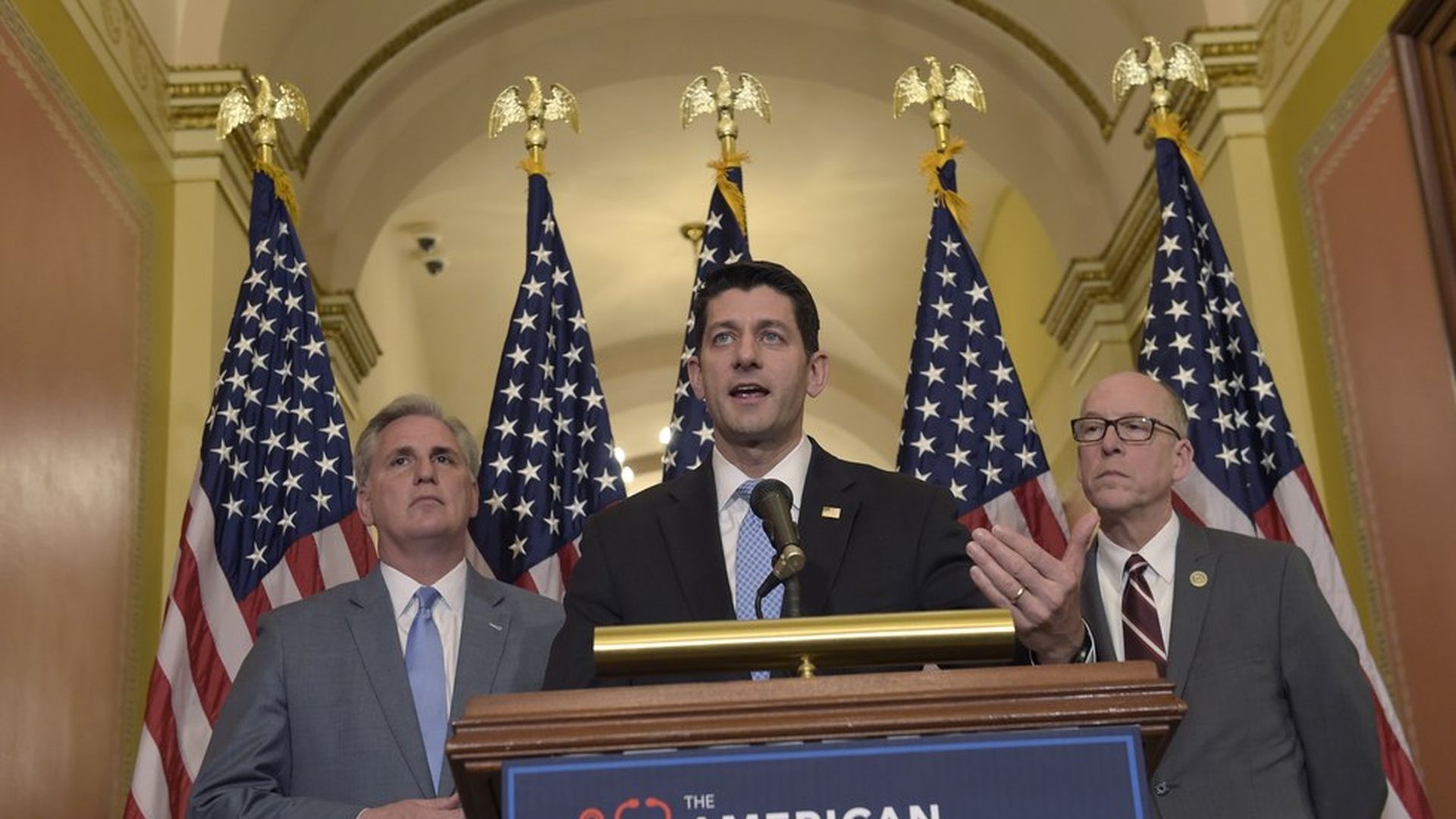 We still don't know how much the Republican Obamacare replacement will cost or how it will affect health insurance coverage. The Congressional Budget Office is working on that, even as both House committees moved the bills forward. In the meantime, an analysis released Thursday by Loren Adler and Matthew Fiedler of the Brookings Institution said the CBO likely will find at least 15 million people will lose their coverage.
The key quote that explains the political problem: "Estimates could be higher, but it's is unlikely they will be significantly lower."
The 15 million number is based on the repeal of the individual mandate, lost employer coverage due to the mandate and cuts to Medicaid. The unknown effects of new tax credits, repealing the Medicaid expansion and installing a system that caps federal Medicaid payments for every person could drive that uninsured figure higher.
Go deeper