An onstage version of Trump 'screaming at the television'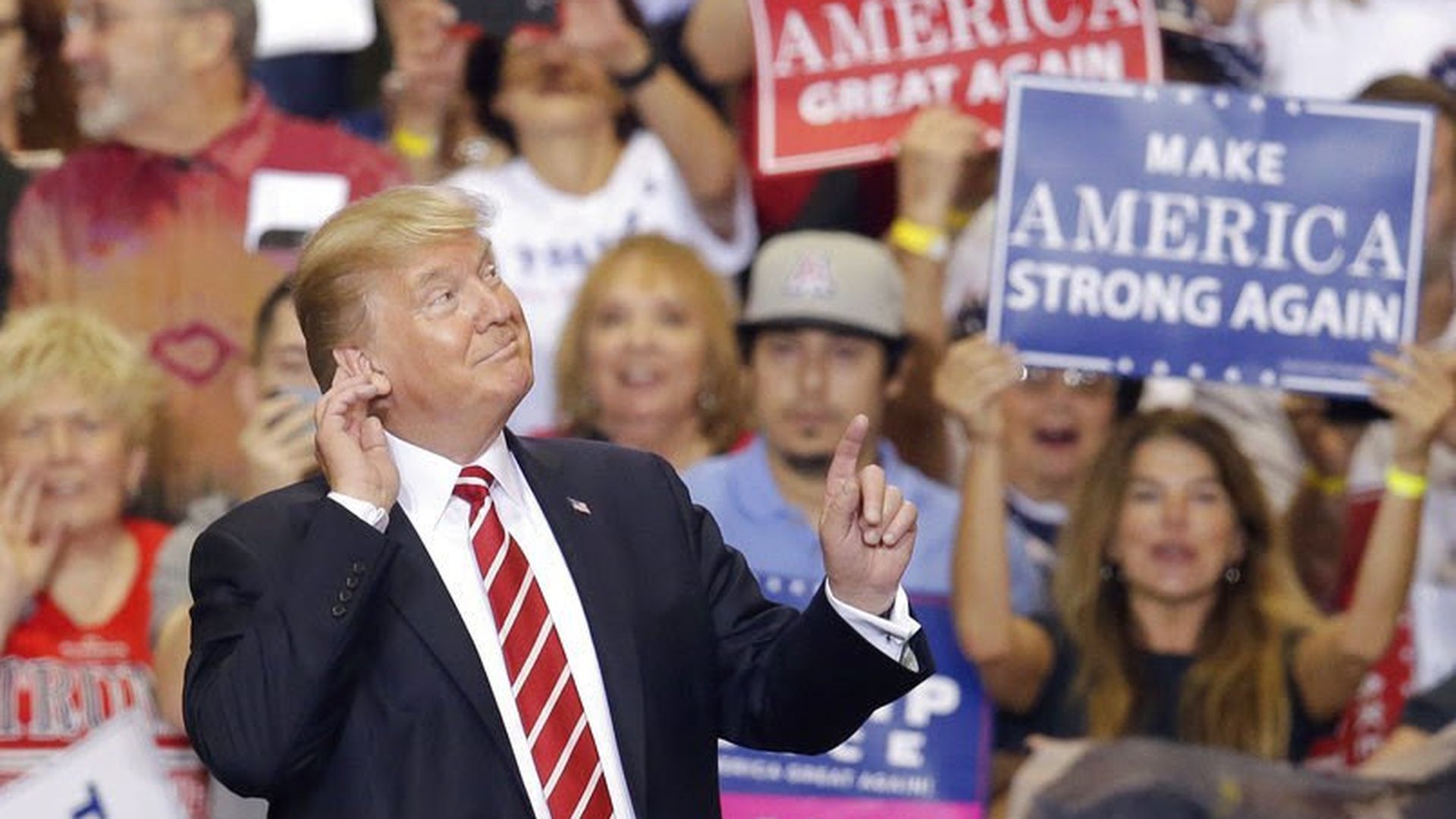 Instant media reactions to Trump's Phoenix rally, which was followed by protests that police dispersed with tear gas, rubber bullets and pepper spray.
CNN's Don Lemon: "He is clearly trying to ignite a civil war in this country. ... He certainly opened up the race wound from Charlottesville. ... A man backed into a corner, it seems, by circumstances beyond his control — and beyond his understanding."
NBC's Kristen Welker: "[T]his whole Charlottesville criticism ... has really been getting under his skin. This was his attempt to sort of revive the argument, to re-litigate it."
Fox News' John Roberts: "The president had ... a clear win last night with his speech about the new policy on Afghanistan ... But now he's completely changed the subject again."
Jon Favreau of Pod Save America, and co-founder of Crooked Media: "Trump's angry that the media reported exactly what he said so he held a speech to deliver a sanitized, redacted version on live television ... I believe Trump just called out the @crookedmedia! ... Trump's going to shut down a government that's controlled entirely by his own party. Very cool."
MSNBC's Lawrence O'Donnell, on the omission of "many sides": "The president has lied to his audience tonight."
CNN's Brian Stelter began his late-night Reliable Sources newsletter with the single word: "Poison."
CNN's Brian Lowry: "[M]uch of this felt like an aging rock band playing the hits ... But he seemed to ratchet up the rhetoric on his enemies list, which has grown lengthier."
N.Y. Times Jeremy Peters, to Brian Williams on MSNBC: "In a lot of ways, what we heard from President Trump tonight was just an extended version of the shouting matches that he's been having behind closed doors at the White House, whether it's screaming at his aides, or screaming at the television. ... I see someone who just doesn't want to lose an argument."
WashPost's Bob Costa, to Brian Williams: "Steve Bannon, gone from the White House, but he might as well have been a ghost at this Phoenix event. He hovered over everything."
Go deeper