An old drug gets a new approval, and an $89,000 price tag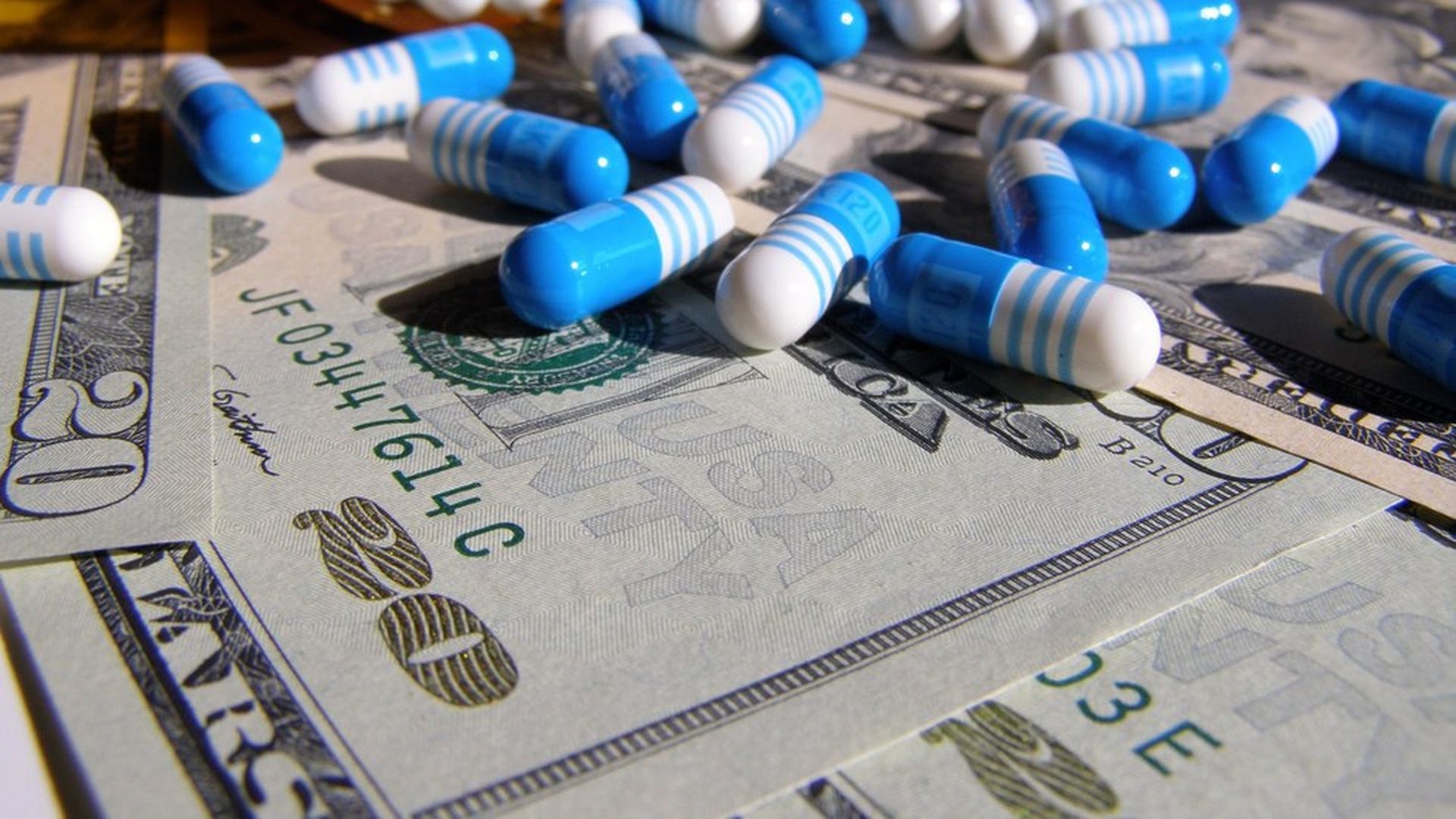 The latest drug pricing controversy comes from Marathon Pharmaceuticals, a company that received federal approval Thursday for an old drug, deflazacort, to treat patients who are at least 5 years old and have the rare Duchenne muscular dystrophy.
The Wall Street Journal and others reported the annual list price will be $89,000. Wanda Moebius, a spokesperson for Marathon, told Axios the net annual amount that Marathon will receive after rebates and discounts will be closer to $54,000 on average.
Here's the catch: Marathon's deflazacort, a steroid, was already approved outside of the United States and can be bought for a lot less. The drug can be bought for less than $2,000 annually from the United Kingdom or Canada. Moebius justified the U.S. price, saying Marathon "can only sell the drug in the U.S. in this population." She added, "Anyone who needs this drug will get this drug."
Why this matters: Marathon's drug will get seven years of monopoly pricing, among other perks for so-called orphan drugs. That's raised the ire of many, who believe this is just another example of egregious drug pricing policy. Rachel Sachs, a law professor at Washington University in St. Louis, put Marathon's move this way:
"This is not acceptable. Full stop. It is the worst sort of gaming that other companies have engaged in over the years."
Go deeper