An FBI employee married an ISIS terrorist in Syria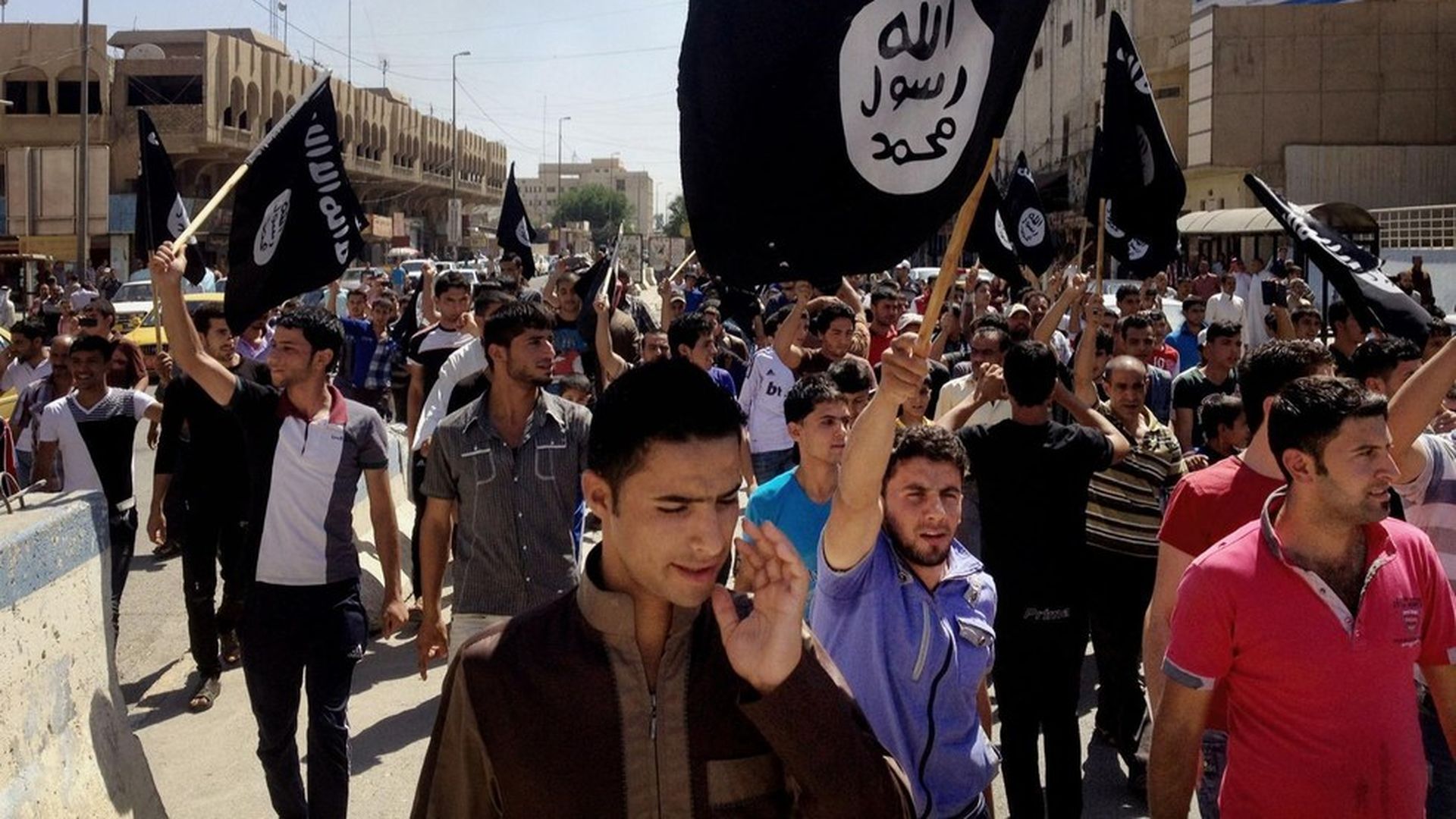 Monday's craziest story comes from CNN: Daniela Greene, an FBI employee with top-secret clearance, traveled to Syria in 2014 to marry Denis Cuspert, a German rap wannabe-turned-ISIS lieutenant. She got cold feet and somehow made it back to the U.S., but was arrested upon her return.
Why it matters: Greene's case is a huge embarrassment for the FBI, as her entrance into ISIS-controlled Syria as an American woman must have required the approval of top leadership, leading many to question what secrets she put at risk. Moreover, she received a light sentence — only two years in prison for making false statements involving international terrorism — causing speculation that she received favorable treatment during her prosecution.
Cuspert, who once opened for rap legend DMX, filmed an ISIS propaganda video that featured him holding a severed human head.
Greene was investigating Cuspert as a part of her work as a German translator for the FBI and apparently used that information to get in touch with him via Skype.
In June 2014, Greene — still married to an American at the time — told the FBI she was going to visit her parents in Germany, but she actually traveled to Istanbul and then onto Syria to marry Cuspert.
While Greene was in Syria, Cuspert featured in an ISIS propaganda video in "a field covered with dead bodies."
Greene avoided harsher charges through "significant, long-running, and substantial" cooperation with authorities.
Cuspert was believed to have been killed in an October 2015 airstrike in Raqqa, but the U.S. government rescinded that claim in August 2016.
Go deeper