America's ​most and least popular governors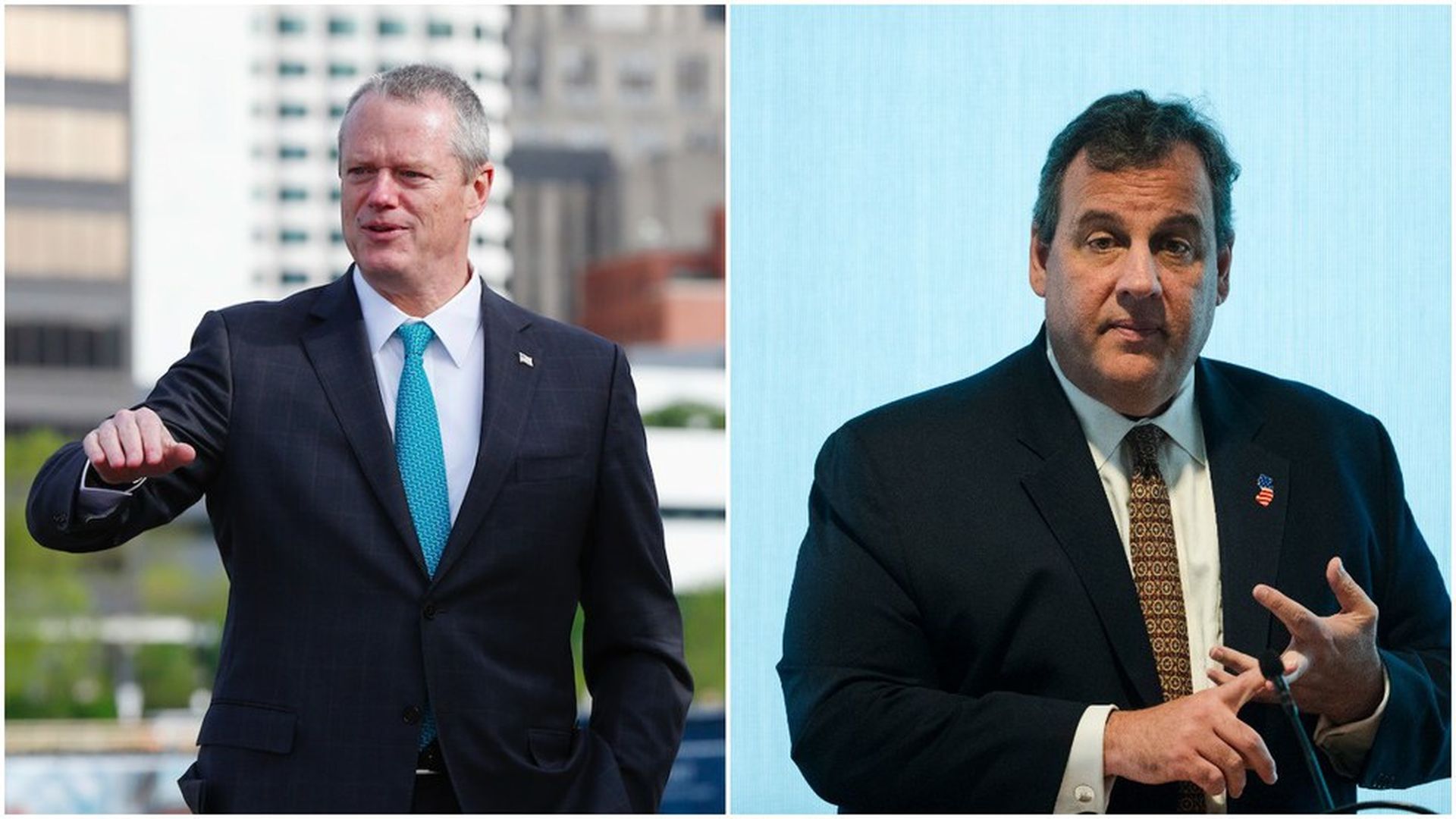 Massachusetts Gov. Charlie Baker tops out the most popular governors list with 71% approval, and New Jersey Gov. Chris Christie is losing the contest with 69% disapproval, according to Morning Consult's Governor Approval Rankings.
Think about it this way:
The ten least popular governors have disapproval ratings worse than Trump's disapproval rating, which stands at 46%, per WSJ/NBC. Based on the Trump disapproval rating the ABC/WaPo poll found, at 58%, only three governors have disapproval ratings worse than Trump.
All of the most popular governors are Republicans...
...And seven of the ten least popular governors are also Republicans.
10 most popular, measured by approval ratings:
Charlie Baker, R-Massachusetts (71)
Larry Hogan, R-Maryland (68)
Matt Mead, R-Wyoming (67)
Doug Burgum, R-North Dakota (66)
Dennis Daugaard, R-South Dakota (65)
Kay Ivey, R-Alabama (64)
Brian Sandoval, R-Nevada (62)
Phil Scott, R-Vermont (62)
Gary Herbert, R-Utah (61)
Bill Haslam, R-Tennessee (60) tied with Asa Hutchinson, R-Arkansas (60)
10 least popular, measured by disapproval ratings:
Chris Christie, R-New Jersey (69)
Sam Brownback, R-Kansas (66)
Dan Malloy, D-Connecticut (64)
Mary Fallin, R-Oklahoma (55)
Rick Snyder, R-Michigan (52)
Scott Walker, R-Wisconsin (51)
Bruce Rauner, R-Illinois (49)
Bill Walker, I-Alaska (48)
Paul LePage, R-Maine (48)
Gina Raimondo, D-Rhode Island (47)
The data are based on surveys taken between April 1 to July 10 this year by more than 195,000 registered voters.
Go deeper