Amazon's new job engine: a cargo hub in Kentucky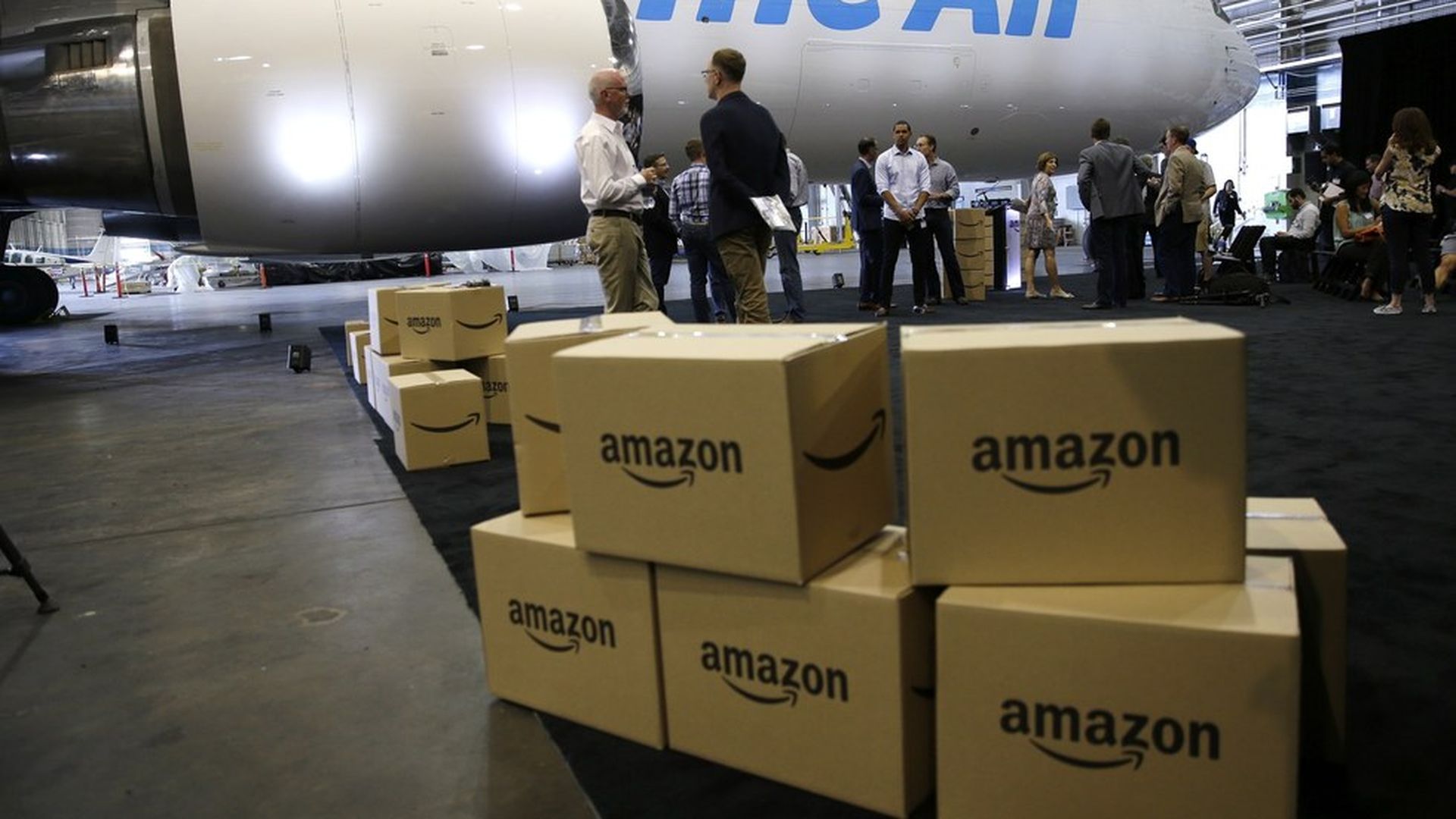 Amazon's pledge to bring 100,000 jobs to the United States over the next year and a half drew plaudits (and some credit-claiming) from then President-elect Donald Trump's team. Now a smaller announcement is getting attention: Amazon says it will build an air cargo hub in Kentucky that will create more than 2,000 jobs.
Why it matters: Amazon wants to play a larger role in the delivery of products from factories to its customers. The company has been made inroads by leasing cargo planes and shipping products from China to the United States. But it's still far from competing with the major air freight operations — like FedEx and UPS — if that is the goal. No word yet on an opening date for the hub.
Go deeper