Amazon's eating the media, too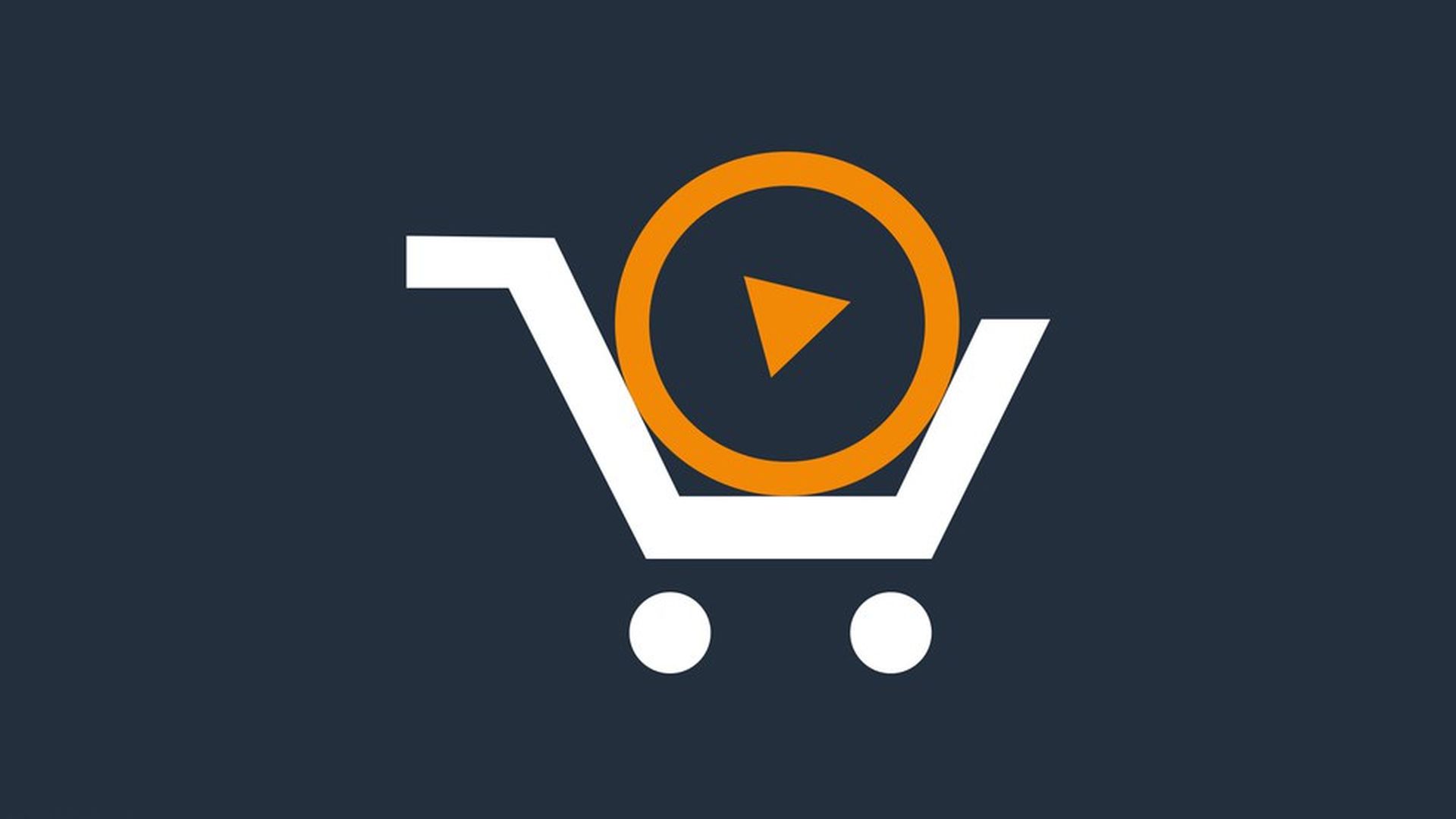 Amazon is moving into every sector from groceries to health care, but it's clear that dominating the media business is also a priority.
Why it matters: Not only is Amazon competing against digital media companies for ad revenue — they're challenging Hollywood studios for box office dominance, gobbling video distribution deals from cable companies, and launching social media and messaging networks to compete with the other major tech platforms. And their strategic investments to make money in these areas show no sign of slowing down.
Here's sector by sector breakdown of where Amazon is moving into the media business. A few highlights:
Amazon is reportedly working on not one, but two social media networks: Spark, a shopping social network, will rival Pinterest's social commerce network and Anytime, a standalone messaging app, which could rival WeChat, Facebook and Snapchat.
Advertising revenue is skyrocketing: Amazon made nearly $1.4 billion in advertising revenue last year — more than Snapchat, Yelp or Pandora. Per eMarketer, it's slated to grow its ad business by another 30% this year to $1.8 billion. On its Q2 earnings call, Amazon CFO Brian Olsavsky said there's an accelerated growth in hiring for Amazon's ad sales and web services teams.
Amazon is becoming content king: It poured $4.5 billion into content this year, including $12 million on Sundance to beat out studios for Oscar-winning and Emmy-nominated content.
It's dominating voice and starting to eat at search: Amazon's Echo dominates the digital voice assistant market with 70.6% of users using Echo over other devices, according to eMarketer. Reports surfaced last week that Amazon quietly acquired a data startup in May to boost Alexa search. The company has been beefing up its search presence to take on Google and Microsoft.
Prime is the new hot video and live destination: Prime is becoming a key destination for video distribution, as cable subscriptions dwindle and Prime subscriptions rise. It's landing major live-streaming deals (like a $50 million Thursday night streaming deal with the NFL) and is offering resources, and in some cases money, to video publishers to distribute video. They've successfully landed content deals with publishers across the globe, including a big deal announced yesterday with Indian superstar Salman Khan.
Could Amazon be the next ESPN? BTIG Media Analyst Rich Greenfield tells Axios: "Think about 2021 when the NFL's Monday Night Football contract expires. I don't think there's anyone who doesn't believe anymore that Amazon Prime in the U.S. won't have more subscribers than ESPN." (Amazon Prime currently has 79 million U.S. subscribers while ESPN has 88 million.) "So if Amazon wants Monday Night Football, it's theirs for the taking."
1 fun thing for our agency readers: AdWeek reports that Amazon has put its $1 billion global media business under review. IPG Mediabrands' Initiative and MEC currently own the buying, but those contracts could be up for grabs.
li.li1 {margin: 0.0px 0.0px 0.0px 0.0px; font: 14.0px Helvetica; color: #5a5858; -webkit-text-stroke: #5a5858; background-color: #ffffff} span.s1 {-webkit-text-stroke: 0px #000000} span.s2 {font-kerning: none} span.s3 {text-decoration: underline ; font-kerning: none; color: #1155cc; -webkit-text-stroke: 0px #1155cc} ul.ul1 {list-style-type: disc}
p.p1 {margin: 0.0px 0.0px 0.0px 15.0px; text-indent: -15.0px; font: 14.0px Helvetica; color: #5a5858; -webkit-text-stroke: #5a5858; background-color: #ffffff} span.s1 {font-kerning: none}
li.li1 {margin: 0.0px 0.0px 0.0px 0.0px; font: 12.0px 'Helvetica Neue'; color: #454545} span.s1 {font: 10.0px Menlo} span.s2 {text-decoration: underline ; color: #e4af0a} ul.ul1 {list-style-type: disc}
Go deeper