Amazon sees more robots in its future
Amazon has been granted a patent for a robot that would pack shipping boxes with goods ordered by its customers. In an example offered by the company, the robotic arm would use suction to grab a coffee mug and place it in a box.
The filing was first spotted on Twitter by Nick Wingfield of the New York Times.
Who currently packs the boxes: Human workers. CNN reported late last year that Amazon warehouse employees only spend a minute on each order, including the 15 seconds it takes to pack an item into a box with bubble wrap, tape it shut and send it off for shipping.
Why this matters: Policymakers are trying to understand the impact that increased automation will have on jobs. Researchers associated with McKinsey found recently that' "scenarios suggest that half of today's work activities could be automated by 2055" but that only a small percentage of jobs could be fully automated.
Here's a graphic of all of the things Amazon envisions the robotic arm interacting with: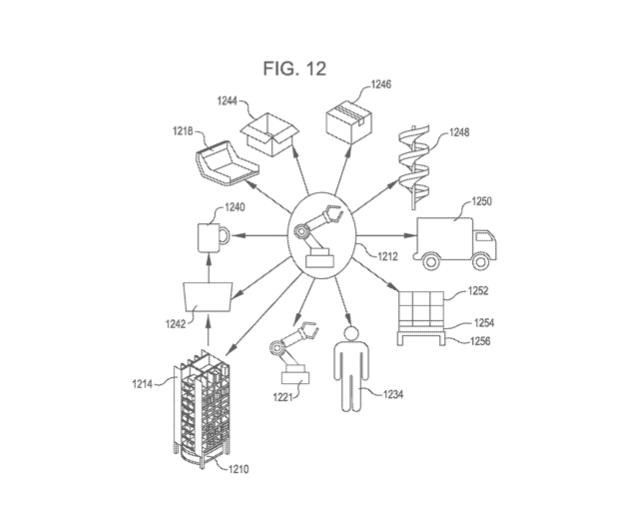 Go deeper