Amazon pharmacy services a "matter of when, not if"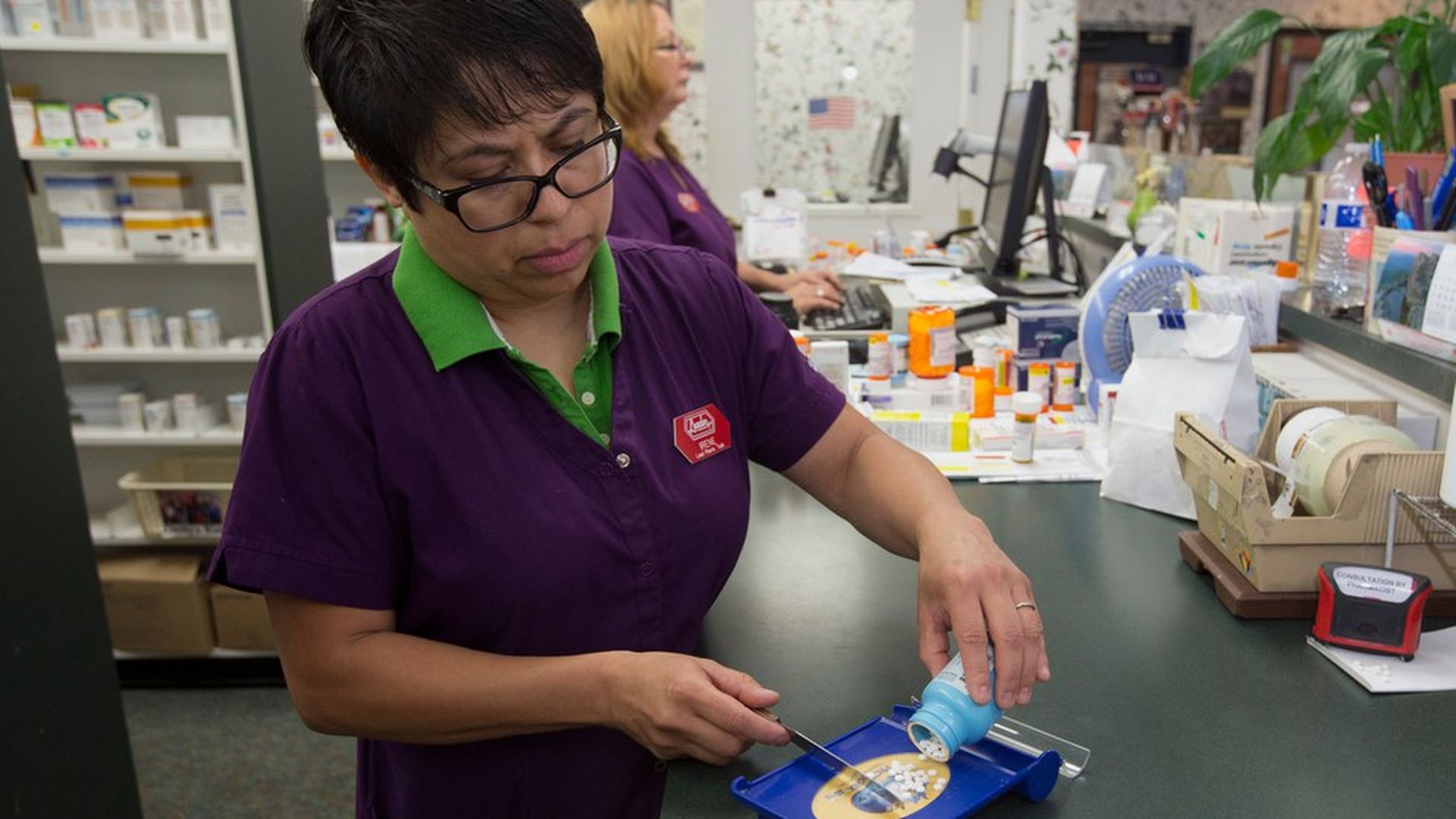 Amazon getting into pharmacy services is more a "matter of when, not if," according to a new report from the investment bank Leerink Partners. Leerink previously indicated Amazon appears to be in talks with pharmacy benefit managers, the middlemen that negotiate with drug companies, insurers, employers and pharmacies.
Get smart: Leerink, basing its information on calls with people who work in the pharmacy and drug industries, expects an announcement from Amazon in the next one to two years. The news on Friday hammered pharmacy stocks like CVS Health, Walgreens and AmerisourceBergen, because those companies would immediately face competitive and cost pressures from Amazon.
What's next: Amazon could take four routes, Leerink told investors:
Partner with a smaller pharmacy benefit manager as a way to ship drugs and be an online face to those customers.
Buy a middle-market pharmacy benefit manager or specialty pharmacy and sell those services to employers or health insurers.
Become an online hub that works with pharmacy players to show where people can get drugs for the best prices (especially relevant as more people struggle to afford the cost of their medications).
Partner with Express Scripts to build up and capture a lot of people in employer plans.
Go deeper