Amazon discounts 3rd party sales with its own cash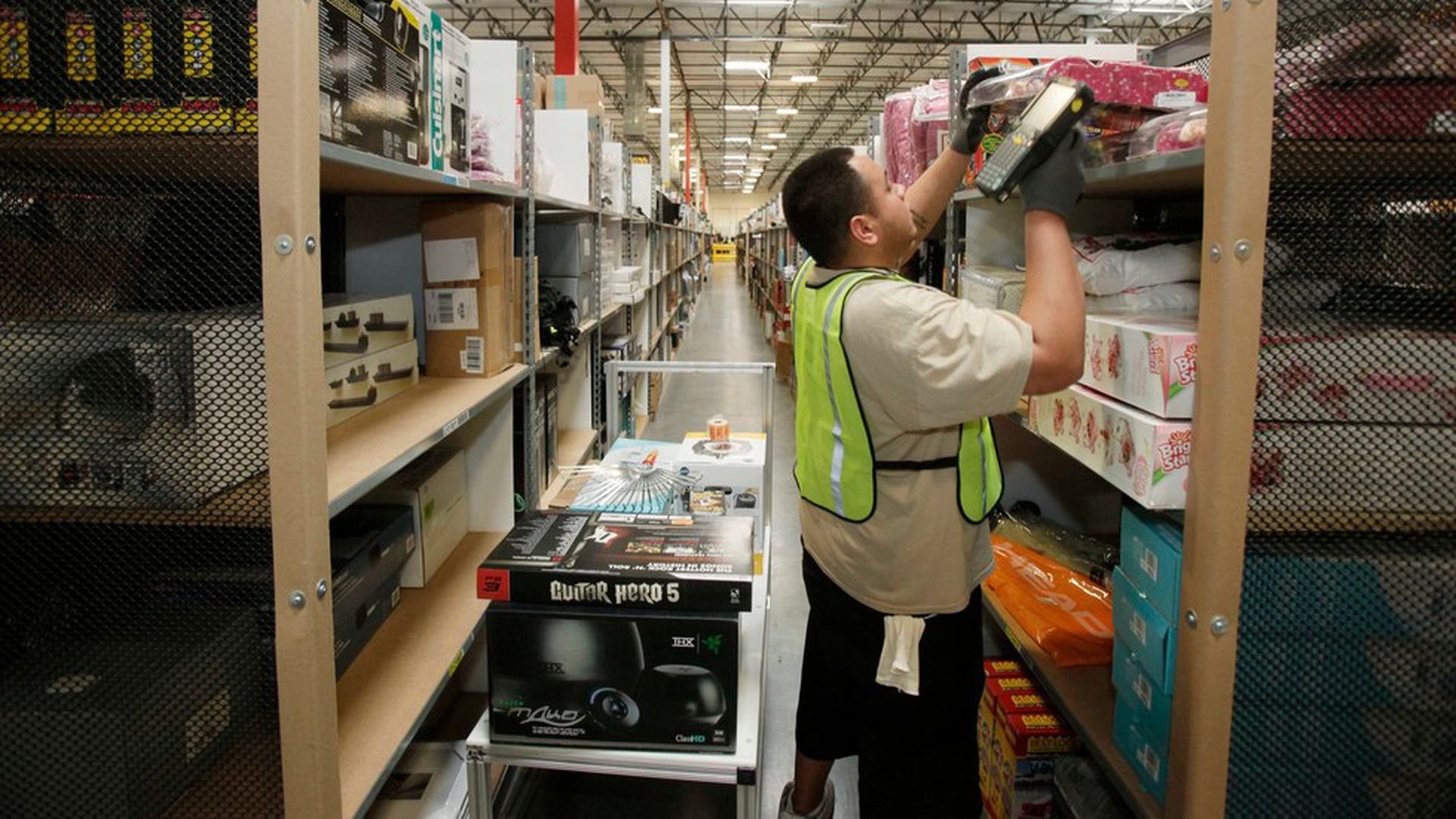 Amazon is investing its own money to discount items sold on its platform by third parties, the Wall Street Journal reports, amid growing competition for holiday sales with rivals like Dollar General and Walmart.
Third-party sellers are still earning the same margins on sales made on the Amazon platform. Amazon is investing its own money to provide discounts as high as 9%, according to the report. Amazon did not immediately respond to a request for comment.
Though the move could drive higher sales for vendors, some are worried that the practice could devalue products in the eyes of consumers, or lead to violations of pricing agreements between sellers and their suppliers, the WSJ said.
Why it matters: Third-party sales represent roughly half of all goods sold on Amazon, and therefore the firm must exert greater control over pricing to make sure it's beating the competition.
Go deeper