Alexander: No consensus on bipartisan health care bill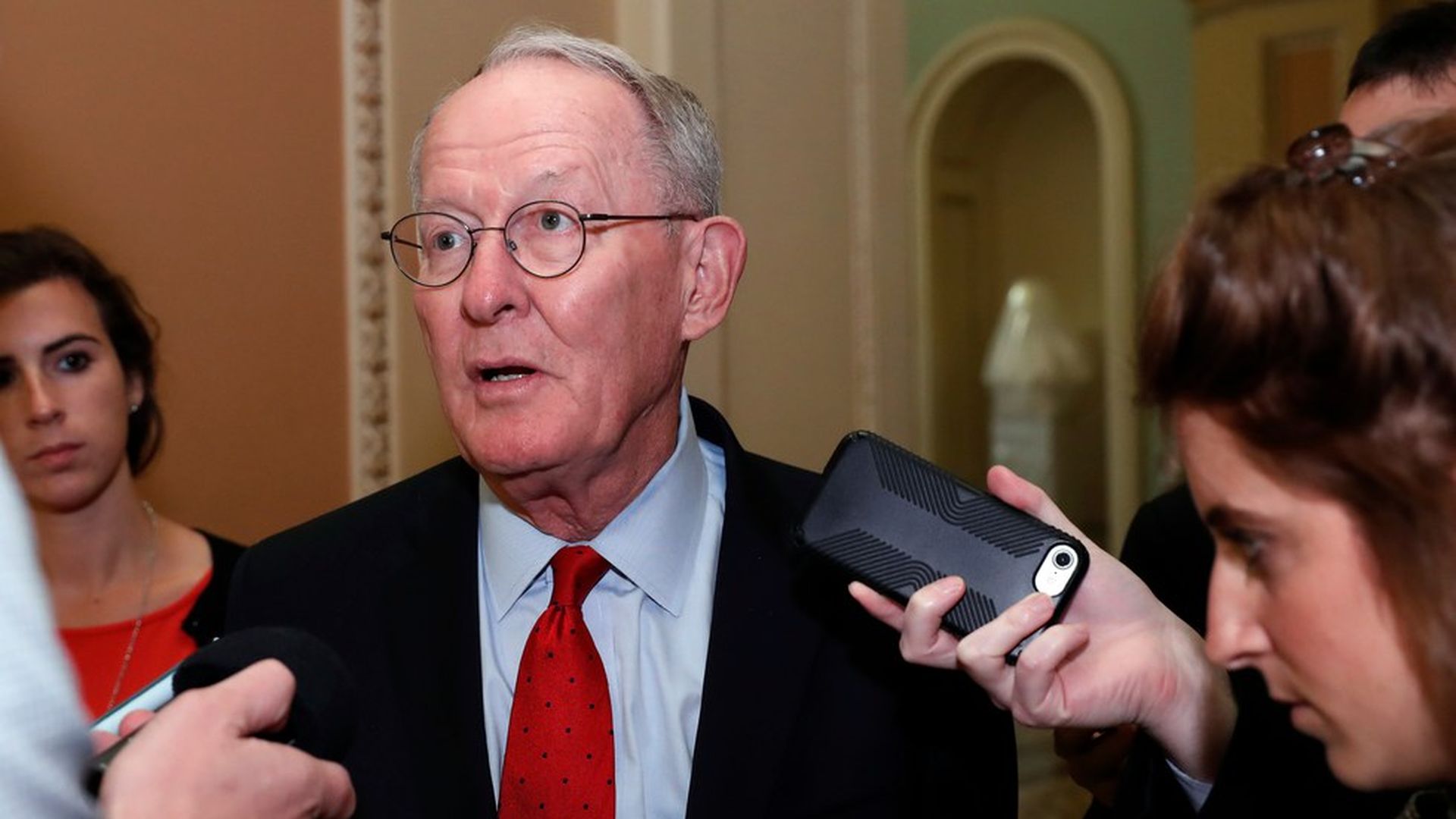 Senate HELP Committee Chairman Lamar Alexander said in a statement this evening that there's no consensus on how to move forward on his bipartisan health care effort with Democratic Sen. Patty Murray. "During the last month, we have worked hard and in good faith, but have not found the necessary consensus among Republicans and Democrats to put a bill in the Senate leaders' hands that could be enacted," he said.
Why this matters: It could put wind in the sails of the GOP's repeal effort. Then again, for holdouts, doing nothing may still be the better option than the partisan Cassidy-Graham bill.
What Democrats offered Alexander:
Allowing people on exchanges to enroll in "copper" plans, or catastrophic coverage. Currently this is an option only for people under 30.
Democrats also offered to make some changes to the process for state innovation waivers, but the two parties didn't agree on the extent of those changes.
Creating a "menu" of state waiver options to expedite the approval process.
What Democrats wanted in return, according to a GOP aide:
$500 million to fund enrollment outreach
Federal "seed"funding to help states start reinsurance programs, which would offset the costs of the most expensive enrollees — which was a "nonstarter," the aide said.
What happened on waivers:
A Democratic aide close to the negotiations said they offered to amend the "affordability and comprehensiveness guardrail" of the waiver process.How the aide described the waiver amendment (details are crucial in these kind of negotiations): "Change cost-sharing and benefits to encourage the use of high-value services – This would allow states through a waiver to change how much a certain service would cost the consumer (through co-pays or other cost sharing) to steer people towards specific services. For example, if a certain heart procedure costs more than another a state would be allowed to increase cost sharing for the more expensive procedure to try and steer people towards the lower cost one."
A GOP aide, however, said that description of Democrats' offer is "generous at best. They didn't change anything, which HHS says is needed, but moved in a good direction to start a conversation on how to make the guardrails work."
Go deeper