Alexander, Murray reach bipartisan ACA deal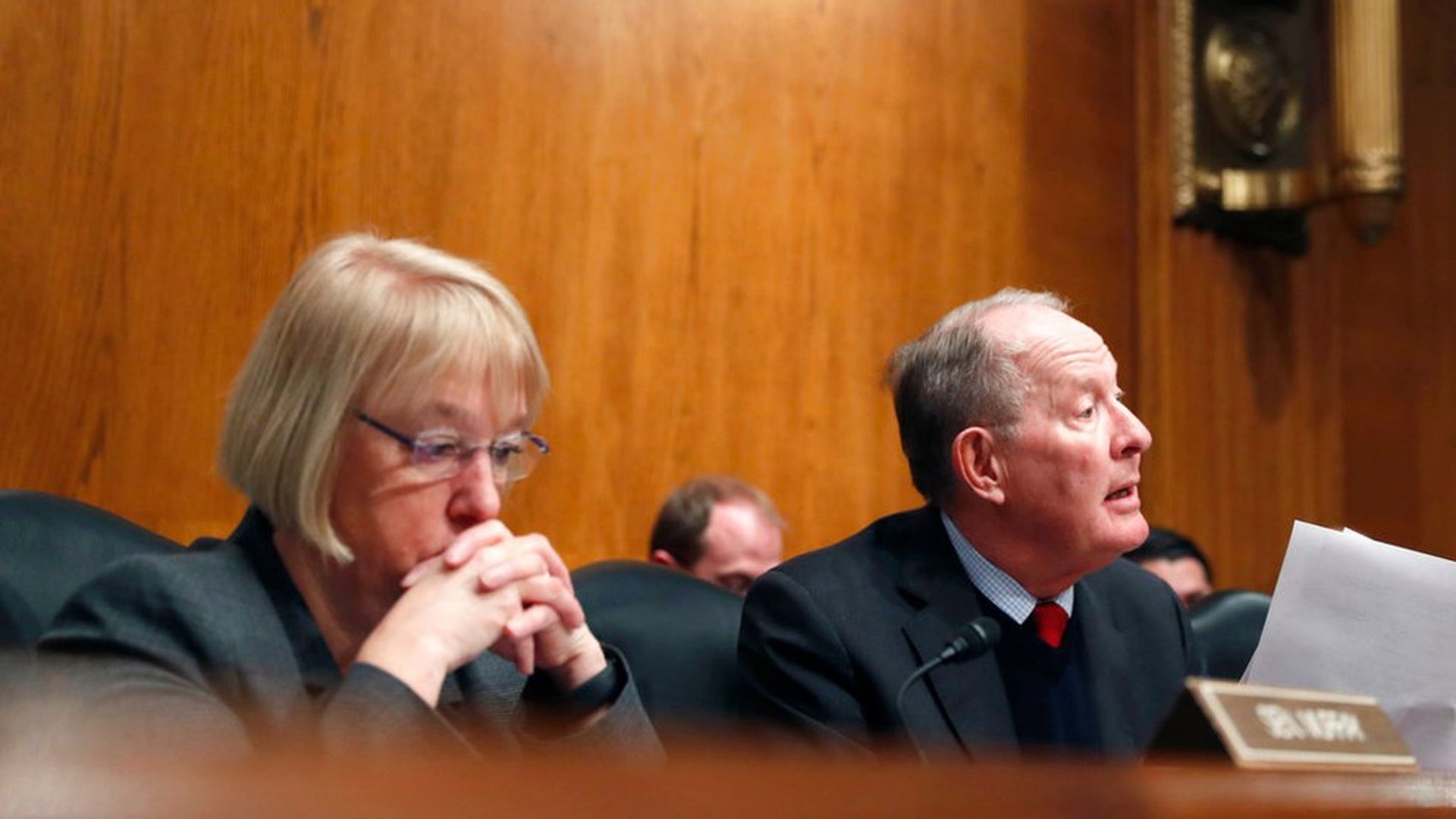 Sen. Lamar Alexander says he and Sen. Patty Murray have reached a deal to fund the Affordable Care Act's cost-sharing subsidies in exchange for giving states more regulatory flexibility with the law. Shortly after Alexander announced the deal to reporters, President Trump called it a "good short term solution."
What we're watching: Whether this deal can gather enough support to pass — and if so, how quickly.
What's in the deal:
Two years of subsidy funding, along with funding for the rest of 2017. There will also likely be additional steps to help enrollees with their premiums in 2018.
A "copper plan" for people older than 30, which would be less comprehensive than other ACA plans but would have a lower premium.
$106 million in enrollment outreach funding in 2018 and 2019.
Shorter review time for states seeking waivers from some of the ACA's coverage requirements. It's unclear what other waiver changes have been agreed to at this time.
Authorization for funding to help states launch reinsurance programs, which would defray the costs of covering the sickest consumers.
The reviews: House conservatives offered mixed reactions to the emerging proposal.
Freedom Caucus Chairman Mark Meadows called it "a good start. Not sure it goes far enough to lower premiums but limited duration plans and HSA expansion might provide better conservative support. I certainly applaud the senators for working hard to address premiums."
But here's Republican Study Committee Chairman Mark Walker: "The GOP should focus on repealing & replacing Obamacare, not trying to save it. This bailout is unacceptable."
Go deeper