Alexander, Murray announce 24 cosponsors for health bill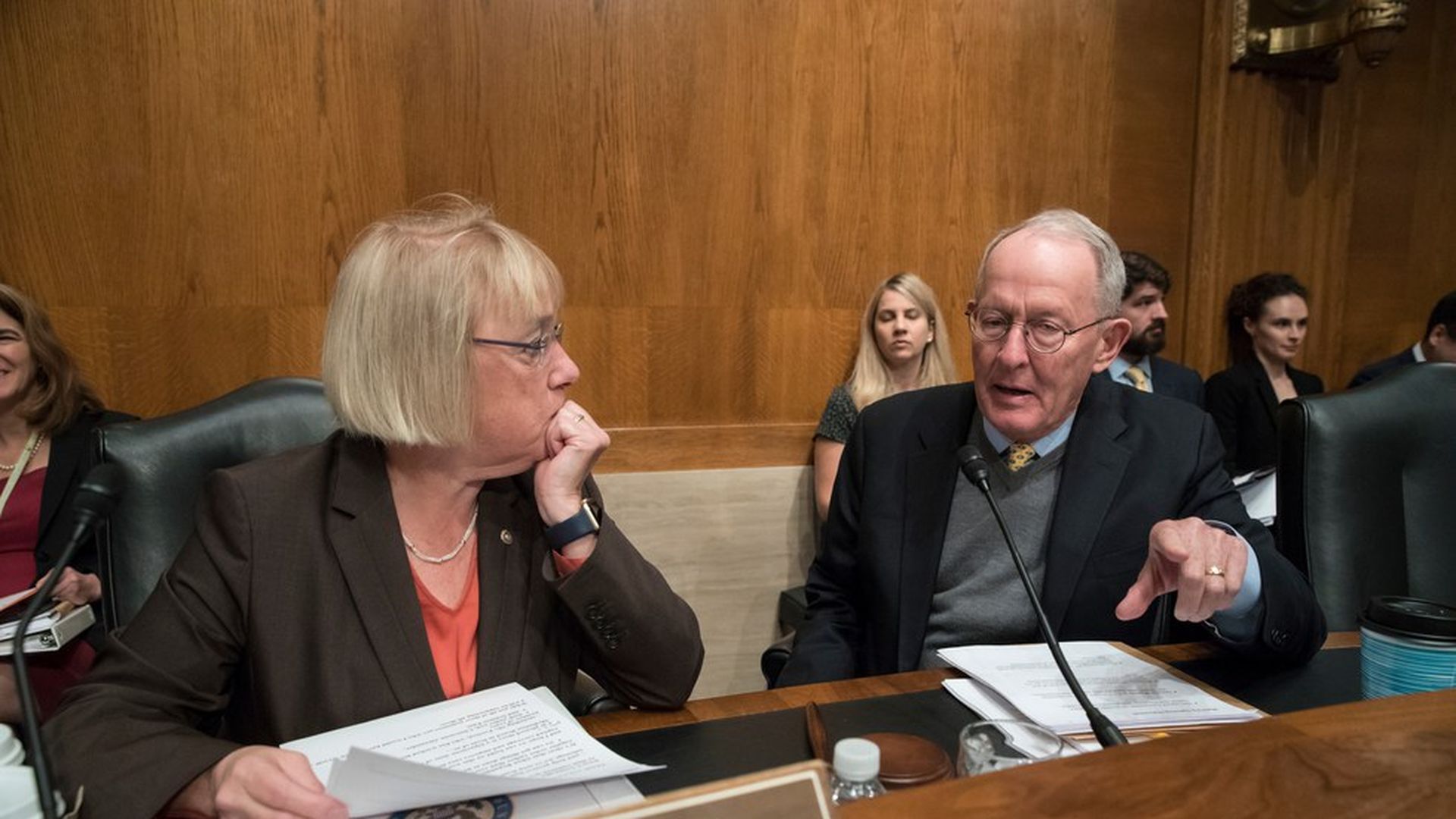 Sens. Lamar Alexander and Patty Murray introduced their bipartisan individual market stabilization bill on Thursday and announced it has 24 cosponsors.
Why it matters: This bill could pass the Senate — if it comes up for a vote.
Republican sponsors: Alexander, Sens. Mike Rounds, Lindsey Graham, John McCain, Bill Cassidy, Susan Collins, Joni Ernst, Lisa Murkowski, Richard Burr, Bob Corker, Johnny Isakson, Chuck Grassley
Democratic sponsors: Murray, Sens. Angus King, Jeanne Shaheen, Joe Donnelly, Amy Klobuchar, Al Franken, Heidi Heitkamp, Joe Manchin, Tom Carper, Tammy Baldwin, Claire McCaskill, Maggie Hassan
Key quote: Given the policies included and the various sponsors, Alexander said, "Sounds like something that might actually become law before the end of the year."
To opponents of the bill: "Some people are still objecting to the idea of continuing" cost-sharing reduction payments for two years, Alexander said: "They're listening to groups around Washington, D.C. I would suggest they listen to some other people" who could be hurt if the payments don't continue.
Go deeper