Alexander coming back to the health care table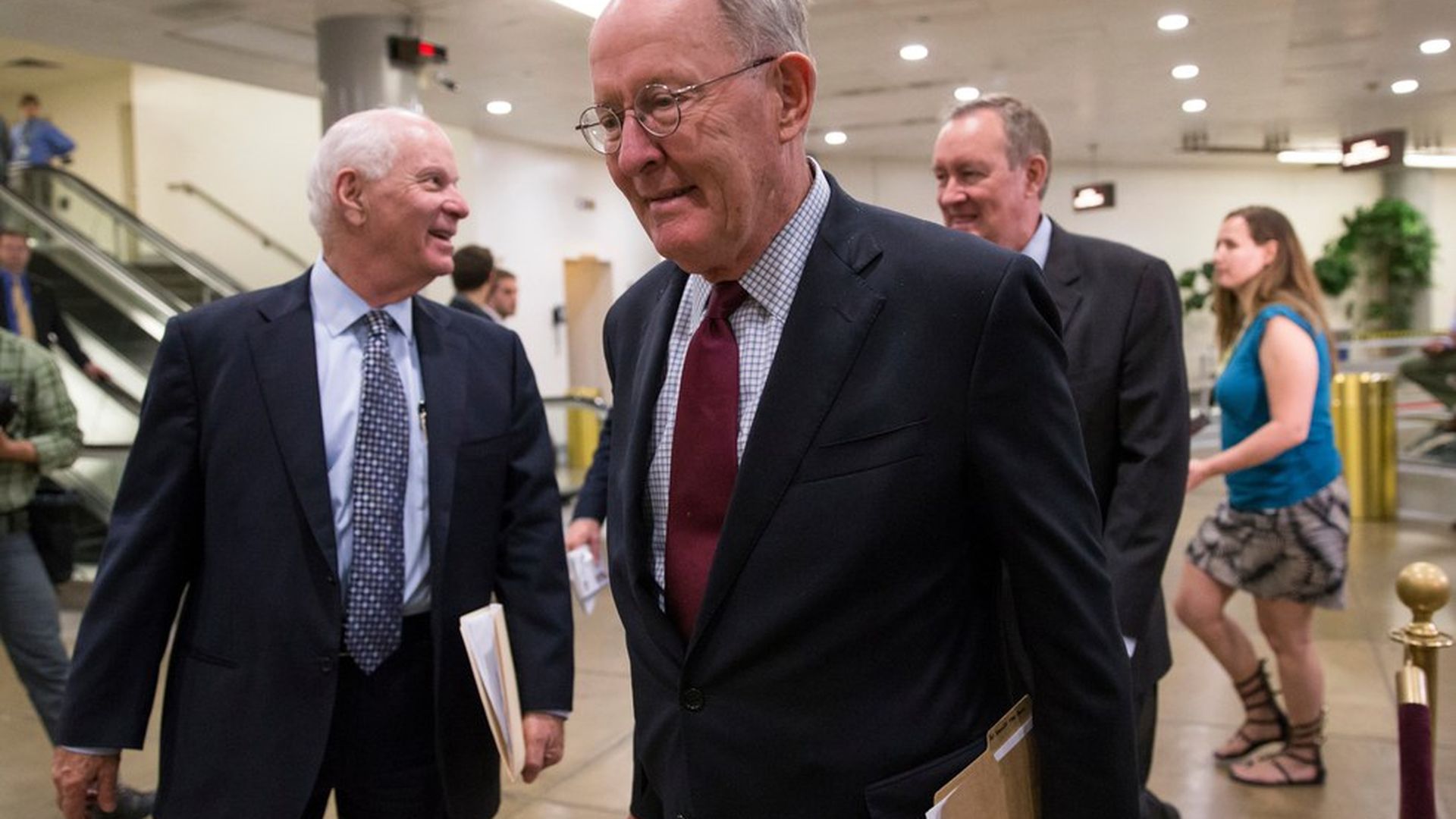 Senate HELP Committee chairman Lamar Alexander says he's willing to restart the bipartisan talks with Democratic Sen. Patty Murray over how to stabilize the Affordable Care Act. "I will consult with Senator Murray and with other senators, both Republicans and Democrats, to see if senators can find consensus on a limited bipartisan plan" to lower premiums and make sure everyone has health insurance options, he said in a statement.
Reality check: There's still no guarantee that they can get a deal — Alexander wants to give states more freedom from ACA rules than Murray does. But the fact that Alexander is willing to restart the talks, after walking away from them last week during the Graham-Cassidy effort, could be a sign that the repeal bill's failure is reviving the prospects for "fixing" the ACA.
Go deeper